Festival season is back and DStv Delicious is taking place this weekend. Burna Boy makes a return to SA shores as the headliner for Saturday night and Kenneth "Babyface" Edmonds takes centre stage for Sunday night. Apart from the two biggest names of the festival, there's cornucopia of entertainment for the weekend and we're here to take you through it.
Nigerian Afrobeats artist Nissi has been added to Saturday's lineup. She's Burna Boy's sister and Vogue magazine has described her music as "sun-soaked melodies and a blend of English, Pidgin and Yoruba to tell us it's OK to just let go." Together with Nissi, the artist list of Saturday's show include G Force, Stereo MCs, Major League DJz, and the Kwaito Legends Mdu, Kabelo, Thebe, Arthur, Trompies, and Dino Bravo.
Sunday night's lineup has been made better with the addition of Angie Stone, a true R&B icon. Performing before her are G Force, Digable Planets, and the Miriam Makeba tribute by Simphiwe Dana, Zenzi Makeba Lee and Msaki. The dance DJs on both stages include LKG, DJ Lamiez, DJ Zinhle, DJ Soul Sista, Oskido, Vinny, Christos, Ganyani, and Fresh.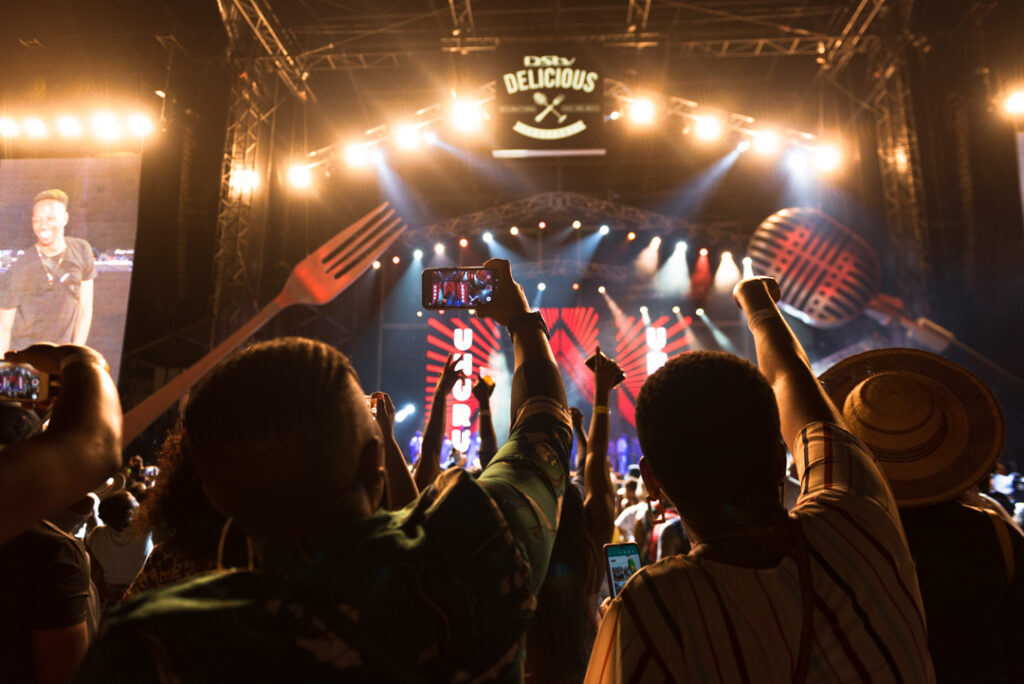 In addition to the main stage acts, there will also be a number of performances on the Channel O Drip Stage. Rap and amapiano are the order of the day on the Channel O stage with names like Mellow & Sleazy, Mr JazzIQ, Blxckie, Kamo Mphela and DBN Gogo. Smirnoff Infusions has an infused experience for Sunday's instalment of the Drip Stage talent; they'll be putting together two eclectic combos that mash up different styles to make musical alchemy. The first combo is Amy Faku (Afro-soul), Kelvin Momo (amapiano) and Nduduzo Makhathini (jazz); and the second combo sees Sha Sha (amapiano), Maglera Doe Boy (Hip Hop) and Dlala Thukzin (gqom/Afrotech) coming together.
However, because it's the DStv Delicious International Food & Music Festival, expect the culinary element of the festival to be spectacular. Celebrity chef and Siba's Table presenter Siba Mtongana will be in the Ambassador's Lounge. J Something and David Higgs from My Kitchen Rules SA also will have a pop-up restaurant at Mr D's Delicious Mile. With tastes from around the world you'd be able to try some "wings, ribs and dope vibes" from Wing Republic. Or "accessible world-inspired food with a Balkan twist" from Balkan Burger. Maybe a serving of "Rastafari vegan bowls of deliciousness" from Exotically Divine Ital or scrumptious Nigerian cuisine from BLD African Cookhouse? Or let Griekse Boertjie tempt your tastebuds with their shawarmas and salad bowls – "delicious Greek food with a South African twist".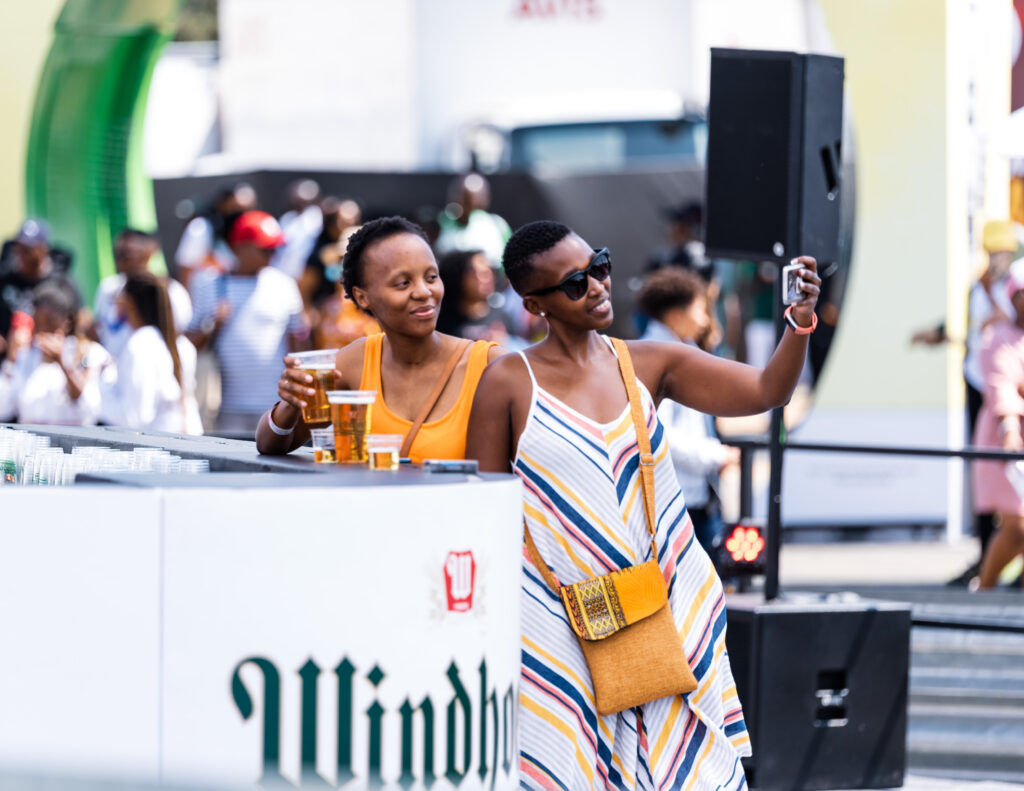 The festival has also put together a plan to help the least fortunate in our society. Times are tough for many people in Joburg, and festival-goers have the opportunity to give something back and help to fight hunger thanks to the festival's partnership with NGO Chefs with Compassion.
Since its inception as a response to the first lockdown in 2020, which left many people out of work and vulnerable, Chefs with Compassion has served more than 3.3-million meals through its network of more than 30 community kitchens, by rescuing 1.5-million kilograms of food that would otherwise have gone to waste. More recently, in July this year, the chefs provided almost 350 000 people with a hearty cup of soup in commemoration of Mandela Day.
In the spirit of ubuntu, the DStv Delicious International Food and Music Festival and its partners hope to raise money to help Chefs with Compassion continue feeding those who have fallen on hard times. Festival-goers can do their part by buying a "care pack" to donate to the cause at participating Sasol Delight stores, or at the Sasol Delight pop-up store at the event itself.
Lebo Mashile will be the Festival Narrator, so get ready for a weekend of delicious food and fun times and head over to https://deliciousfestival.com/ for more details.
What to bring
Bring sunscreen, a hat, a camping chair and/or a picnic blanket – and, of course, your appetite for awesome summery fun in the sun – and settle in for an epic weekend of food and entertainment!
What not to bring
No cooler boxes, please, and no picnic baskets. You are at the festival to sample the amazing food and beverages on offer, so please leave your food, alcoholic and non-alcoholic beverages and bottled water at home. Please note that no beach or golf umbrellas or pillows will be permitted in the grounds, and the drinking of alcohol in the parking areas is forbidden. A strict no pass-out policy will be in place at the festival.
Money
The festival is a cashless zone, operated by Howler. We advise General Access ticket holders to preload your Howler wristband with money online before you get to the festival. However, there will be top-up stations onsite should you need to load more cash to get the most out of the event.
How to get there
Parking is limited (see below), so we recommend using the Gautrain and/or a ride-hailing service such as Uber to get to the event. There will be an Uber drop-off zone just inside the main gate. By using public transport, you can party guilt-free!
Parking
Parking at the festival is extremely limited and will cost R100 in cash, payable upon your arrival at the festival. So, if you need to use your own wheels to get there, arrive early with cash in hand. First come, first park! VIP hospitality ticket-holders are requested to print out your parking permit and display it on your dashboard, and you will be directed to the VIP parking area.
Gate times
On Saturday 24 September 2022, gates open at 10am and the show ends at 9.30pm. On Sunday 25 September 2022, gates open at 10am and the show ends at 8.30pm. The early birds will get the best spots!
Main Stage line-up
Saturday sees Nigerian superstar Burna Boy headlining the Main Stage along with his sister Nissi, as well as Stereo MCs, G-Force and Major League DJz and local kwaito legends Mdu, Kabelo, Thebe, Arthur, Trompies and Dino Bravo.
Sunday's Main Stage line-up features neo-soul star Angie Stone as well as Babyface, Digable Planets and G-Force, plus Simphiwe Dana, Zenzi Makeba Lee and Msaki delivering an unforgettable Miriam Makeba Tribute.
Channel O Drip Stage line-up
Saturday's dance party will be pumping with the sounds of amapiano and rap by Mellow & Sleazy, Mr JazzIQ, Blxckie, Kamo Mphela and DBN Gogo.