The first time Tokyo hosted the Olympics (in 1964), it had to be moved to October because of unbearable heat and typhoon season. South Africa was banned for the first time because of its Apartheid sporting policies. And the USSR still existed.
This year, the Olympic Games are back in Tokyo and the temperatures are even higher. South Africa is participating and today, climate change is the hill we just might all die upon. 2020 is going to continue to be filled with a lot of posturing about greener solutions, zero waste and zero carbon–particularly from the fashion and textile industry. Though I was moved by Nike's Future Sports Forum last week Wednesday that might actually deliver on the promise?!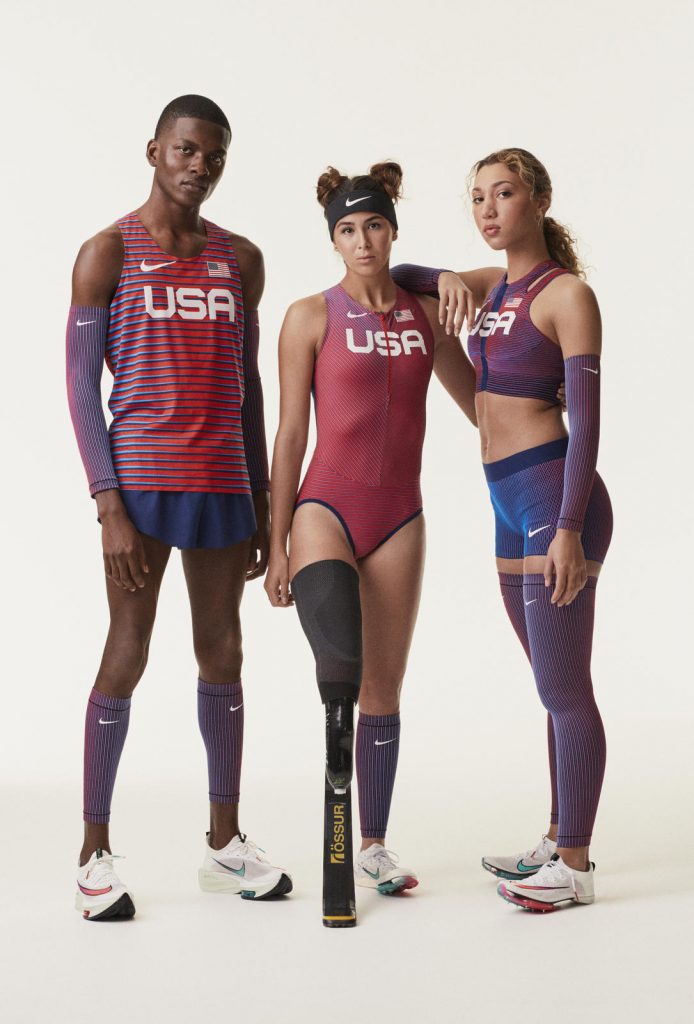 I think about what makes for actually sustainable eco-fashion often and so far I've concluded that true eco-fashion must be made to last (this entails the quality of the materials, pattern making for minimal waste, and innovative construction techniques), a thoughtful production process that prioritises slower fashion cycles, ethical labour practices and aims for a longevity in the garment's lifespan, and it should be able to either return to the Earth (biodegradable materials, allow itself for recycling).
The Nike 2020 Olympic uniforms check a lot of these boxes for me. The skateboarding uniforms (which, hey, is also a new addition to the Olympics), were cut from waste efficient patterns and consist of 100% recycled polyester. The Space Hippie footwear collection is made from "space junk"; the scrap materials from the Nike factory floor, along with 100% Space Waste Yarns constructed from recycled plastic bottles, T-shirts and other yarn scraps. The Team USA 2020 medal stands (also 100% recycled polyester) were inspired by the 2020 medals which the Tokyo Organising Committee has spent the past 2 years soliciting small electronic device donations to extract gold, silver and bronze to create 100% recycled materials.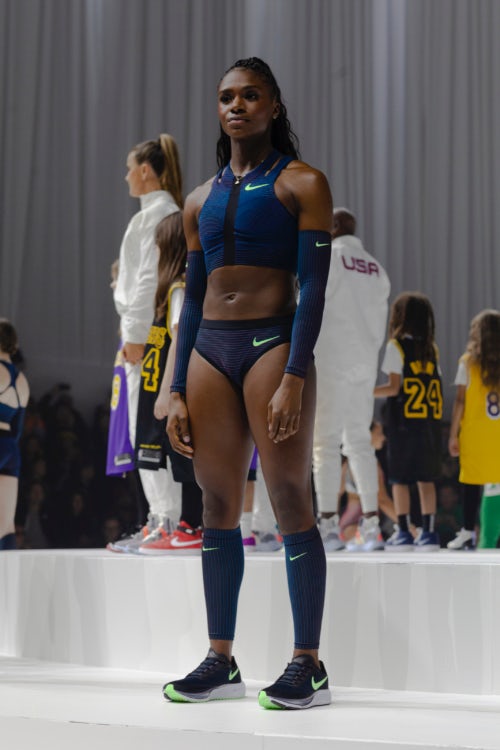 And beyond lowering their carbon footprint, decreasing the water use and innovating new, greener materials; the 2020 Nike collections are a balance of sustainability and performance. I think back to this piece by Tinuke where she examined how utilitarian fashion is becoming. Longevity, quality and endurance are what separates eco-fashion from fast fashion and it's also what makes or break a winning dash across the finish line or a world record break in athletic wear. The "fashion over function" tag we all used to echo when we had to carry teeny-tiny purses or squeeze into restricting jackets is dead and in the future shown by Nike, fashion is function.
The Olympic track and field uniforms feature their new Dri-FIT Aeroswift material which is optimised to wick away sweat and disperse moisture throughout the garment for even and quicker evaporation. And most impressive to me is their focus on accessibility in their Fly Ease shoe technology which focuses on "making shoes easier for everyone". The shoe accommodates a broad range of foot shapes (such as braces, supports and prosthetics), wearers with one or no hands and alternative entry systems.
If all design is problem-solving, then I think that Nike has tangible solutions to finding the balance between beauty, functionality and sustainability. And none of them has to be mutually exclusive.