Upon its release in early October, Lucasraps' debut album, 031 To The World, was criticised for lacking a common thread connecting its songs. When the 21-year-old emcee from Durban asks me to rate the album on a scale of 1 to 10 during our interview a few days before its release, I tell him it's an 8 for me. As much as I'm blown away by his rapping, through which his hunger is felt, I feel robbed by the dearth of moments of vulnerability—a "Mama It's Bad"—considering it's his official debut.
"You're going to have the cry songs," says Lucasraps, whose real name is Luke Duncan Malong. "I just wanted to make sure you guys are here and want to hear more. This one is just for hip-hop, brother. I don't really give a fuck about the publicity and all that shit. I just give a fuck about hip-hop. This is me paying my dues to hip-hop." 031 To The World consists of songs Lucasraps has been working on since 2018 and now, says the Def Jam Africa signee, felt like the right moment to release them.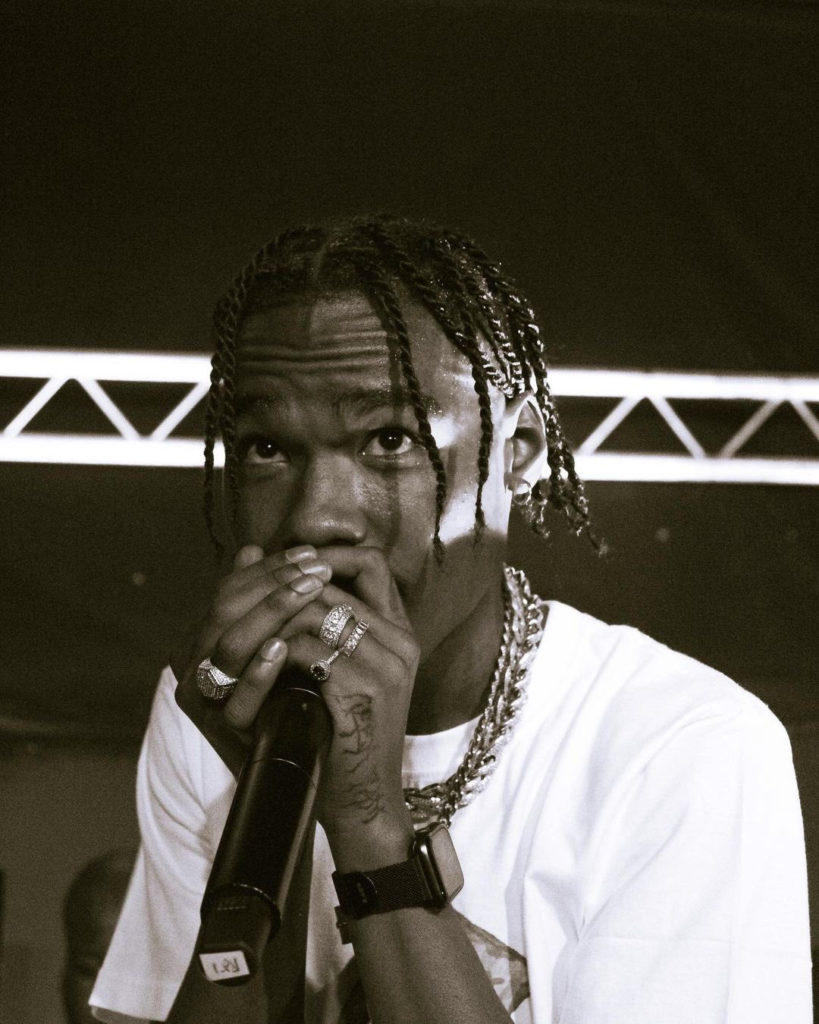 A rapper's rapper
For the album's 30-minute duration, the emcee embraces his identity as a rapper's rapper who built his rep in cyphers and battles in the Durban scene in the mid-2010s. Lucasraps' social media pages are replete with clips of random freestyles that point to a passionate lyricist who prefers the bars to do the talking. On fellow Durban spitta Blxckie's breakout single, the viral "Big Time Shlappa" in which Lucasraps appears, the two lyricists each drop two long verses without pausing for a hook. "Ah Ah Ah Ah", another one of their collaborations, takes the same format.
Similarly, 031 To The World is introduced with a torrent of combative bars over pulverising basslines and 808s on "Lucas Raps". He raps, "I know my place in this game, my name on the Hall of Fame, I don't give a fuck about what anybody say." He argues that premise on most of the album with chest-punching raps that paint him as a determined hustler, unashamedly in touch with his masculinity. He raps, "Call me daddy, zaddy, call me papa, send the addy, baby, let mе pop up" on "Ouu U Nasty" a song inspired by "a shawty that was coming with their vibes at the time".
On "Jonny Dang", he raps in the hook: "So I pull up on a shawty and I let my nuts hang/ I don't give a fuck about these boys, they ain't gang". The song, he says, came to him on the way to Def Jam Africa studios with one of his producers Kindly Nxsh. Rocking numerous chains and grills, the image he saw in the lift's mirror reminded him of the titular Houston, Texas-based jeweller whose clientele includes some of hip-hop's biggest names. He came up with the rest of the lyrics as Nxsh was making the beat in the studio.
Most of the songs on 031 To The World owe their provenance to specific moments. The energetic "Slide" was birthed when Lucasraps decided to create a song that could warrant a similar crowd response to a Travis Scott performance he and Christer were watching one day. "Mud", a melodic song built on acoustic guitar licks over which he sings, "I'm from the mud where my dawgs remain filthy/ I got a lot of gold, it shines in me", was inspired by a character Lucasraps met at a show. "Gangsta-looking homie," he says of the mysterious muse who told Lucasraps about his aspirations to be a rap star before the two traded freestyles. "I left that gig, went home and I made 'Mud'," says the rapper. "I dedicate [the song] to him. [His freestyle] wasn't super fire, but he freestyled for me and it meant something to me as a rapper," says Lucasraps who was in a similar position just a few years ago.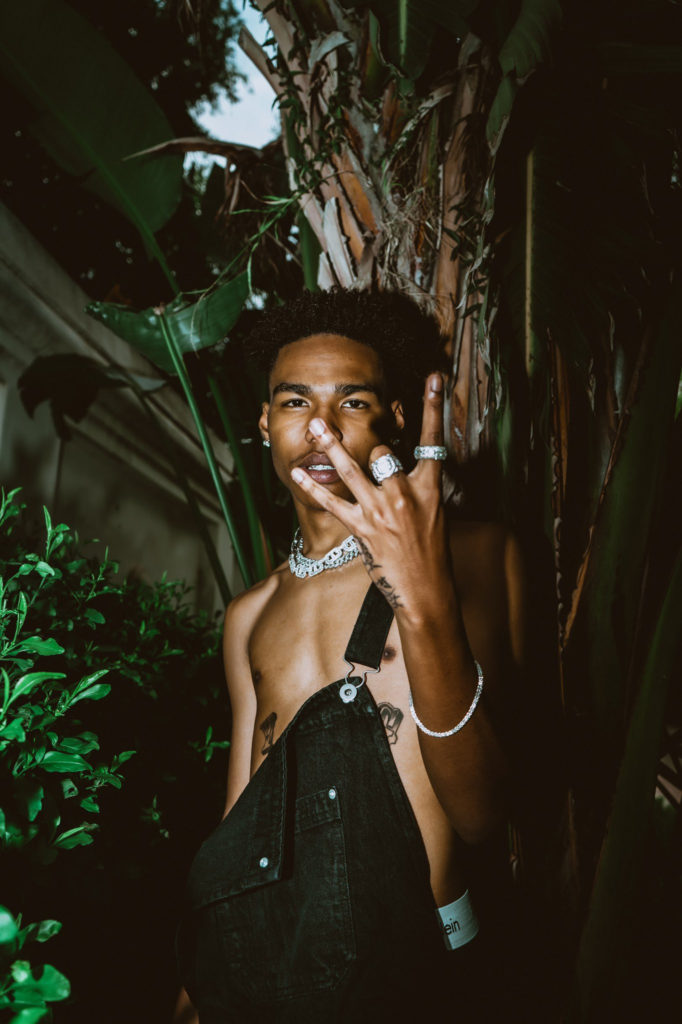 From Durban with hunger
After paying his dues in the streets, Lucasraps garnered a buzz in the Durban scene which is among one of the best in the country—contemporary alumnus include national stars Nasty C and Blxckie, who are both sharp lyricists and affiliates of his. "In Durban, niggas is actually hungry", Lucasraps says when asked about the contents of the coastal city's water, "Niggas don't have this lifestyle shit so they have a reason to want this shit."
Lucasraps' schedule started clashing with school leading him to fail grade nine. After a weekend spent recording and another touring different parts of the country with DJ Maphorisa in 2016, Lucasraps' life changed forever. Upon his return, he knew his time in school was over. In a 2020 interview with DJ Speedsta, the rapper stated all he was seeing on his fellow students' faces was TV static. "They don't know what's going on outside the school," he said. "They don't know what they want. It was bad."
It wasn't long until he dropped out of grade 10 and relocated to the City of Gold. He worked on more music with the omnivorous producer and other artists associated with his BlaqBoy Music imprint. While Lucasraps' sporadic singles, freestyles and guest appearances solidified his position among hip-hop fans, his first taste of a national hit was fellow Durbanite Dr Peppa's 2019 hit "What It Is" to which the young emcee sang the hook for and contributed a verse alongside Riky Rick and Chang Cello.
"What It Is", a hybrid of hip-hop and amapiano was birthed at Maphorisa's house. "Peppa pulls up," Lucasraps recalls, "and he challenges [amapiano producer] Tyler ICU to make a hip-hop beat with a hip-hop tempo but using amapiano [sounds]. [Tyler] was like, 'All right, bet, that's easy.'" The hook was conjured up on the spot as Tyler ICU was making the beat and the song started taking shape.
"What It Is" was one of the first instances of South African hip-hop artists incorporating the yanos into their music after Cassper Nyovest in his 2018 album Sweet and Short. While that's a winning formula for hits now, applied by the likes of Khuli Chana, Kwesta and K.O, Lucasraps is adamant on maintaining the purity of his sound. The closest he gets to the popular genre on 031 To The World is the line "I was in the cut before Phori made 'mapiano" in the song "Ammo".
"The song was just me stating that I'm no laaitie in the game," Lucasraps explains, "I've watched niggas become superstars. I've been waiting in this line of understanding patience and all that." These days, Lucasraps doesn't spend as much time around Phori as he did a few years ago. "He's just super busy and I'm busy on my side trying to push my things, he's trying to push his," the young rapper says. "But when we see each other, we're cool, man. There's no issue, there's no beef, there's no smoke. I don't have no problem with [amapiano], it's just that I'm a hip-hop nigga."
One of South African hip-hop's most insufferable hip-hop heads (the type to be labelled an American wanna-be), Lucasraps' lyrics are exclusively in English and his lifestyle is uncompromisingly hip-hop—he's a mean skateboarder with an even meaner collection of Nike Dunks, Air Force 1s, Jordan 1s and other classic silhouettes. Durban street culture seeps into his visuals—dropped cars and customised bikes are staples in his videos such as those for "What It Is" and "Without Me".
The latter shows Lucasraps' dedication to his image and aesthetic amidst his dealings with the corporate world. "Without Me" was produced by super producer Gemini Major as part of the prize for Put Me On, a competition hosted by the popular fashion retailer SportScene and the brand Puma which Lucasraps won in 2019. One of the emcee's finest creations thus far, "Without Me" sees Lucasraps fill the minimalist beat's pockets with lines that land accurately to pronounce the song's bounce. Steeped in customary rap pomposity, the song's messaging includes Lucasraps claiming his presence as a crucial necessity in the game; "I really can't picture you living this life without me," he declares in the hook. A reasonable number of the comments under the video of the niche hit on YouTube express disappointments to the mild reception the song received.
"It was just my fault also," Lucasraps says when asked how he felt about the response to the song. "My energy behind pushing the song; at the time, my head space wasn't very clear. So, you can't really do something if you're not in love with it like that. At the time, I wasn't connected to the song as much as other people were. That's how it is with me, I can make the most fire song, but it won't hit to me."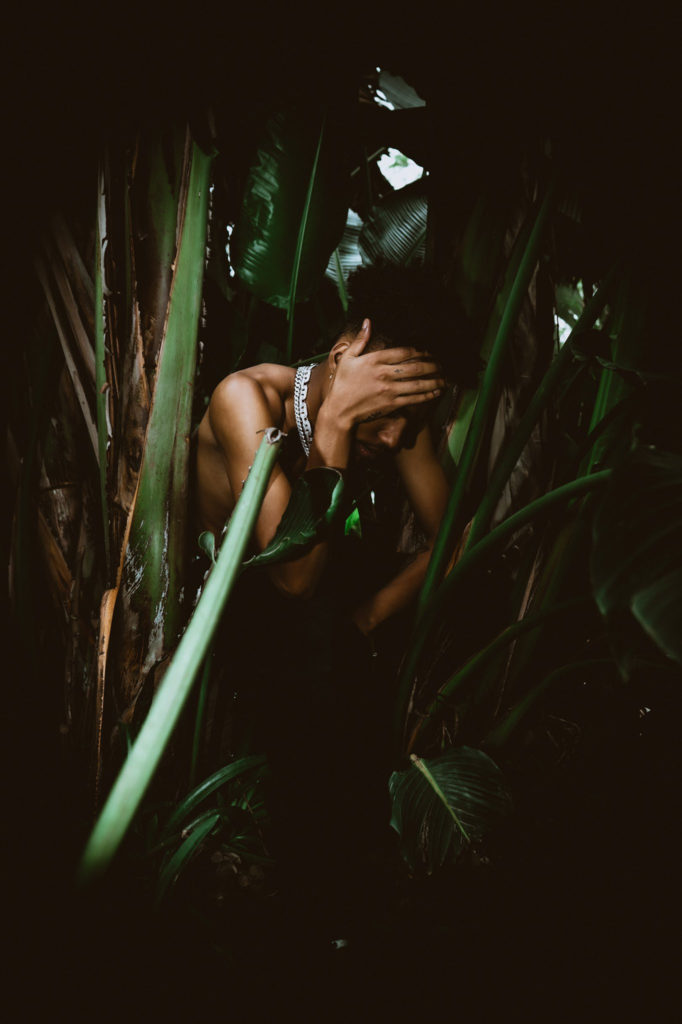 Finessing the game
Almost five years since quitting school, Lucasraps is in a good place. In 2020, the emcee caused a stir in the game when he announced the acquisition of a multi-million-rand mansion which he currently lives in.
Hip-hop commentator Siyabonga Ngwekazi known in the streets as Scoop Makhathini expressed his concerns during an episode of POPcast, the hip-hop YouTube talk show he co-hosts alongside hip-hop DJs Ms Cosmo and DJ Vigilante. "I'm also scared because: drowning in the ice, the big house, the big car, all of this before the work comes out, it's scary," Ngwekazi said. That was two months before the release of 031 To The World. "I'm not saying it's not good, I'm saying it's great because if I was a kid… but then again, we talk about kids, the deals that kids get into very young. You see how most of these deals pan out as an old person or as a mature person judging from what's happened in history, I would not know what the situation is, but there's a part of me that says I hope this goes well until the very end" Scoop said, questioning the intentions of whoever is funding the rapper who also drives a two-door cabriole Mercedes, the same one he's posing in shirtless on the cover of 031 To The World.
Scoop's heart is in the right place, and anyone who has been observing South African music, particularly the contemporary hip-hop scene, can only share the same concerns.
The rapper, who states "people weren't happy for me" when he moved into the house, addresses sentiments of the same nature on the song "Lucas", rapping:
"Got 'em like, 'Lucas, Lucas, please can you tell us, man, how you do it?'
'There's no way you gon' make it through music'
Now I, sit back and I laugh in my new crib"
"All I've done," Lucasraps explains, "was become a businessman, understand how to be smart with brands, understand how to get paid from these brands, and have a backbone when you email people. Those small things; get a fucking team that's actually going to work for you—when they wake up in the morning, they think about how to push you forward. You become smart."
With 031 To The World finally out, Lucasraps' next step is to hit the road and take the album to audiences countrywide and, of course, to the world.