It's been 50 years since DJ Kool Herc hosted the back to school jam at 1520 Sedgwick Avenue in the Bronx. By extending the drum breaks of the songs, he birthed a technique that we later came to know as the groundwork of hip hop. The genre's been through all manner of transition since that day but it's the most influential on the planet, spanning music, fashion, art and more.
Designer Rhuigi Villaseñor of clothing label RHUDE has joined forces with PUMA to celebrate the 50th anniversary of hip-hop culture. The collection offers break-ready designs of footwear and apparel that are inspired by b-boying and New York hip-hop from the 1970s.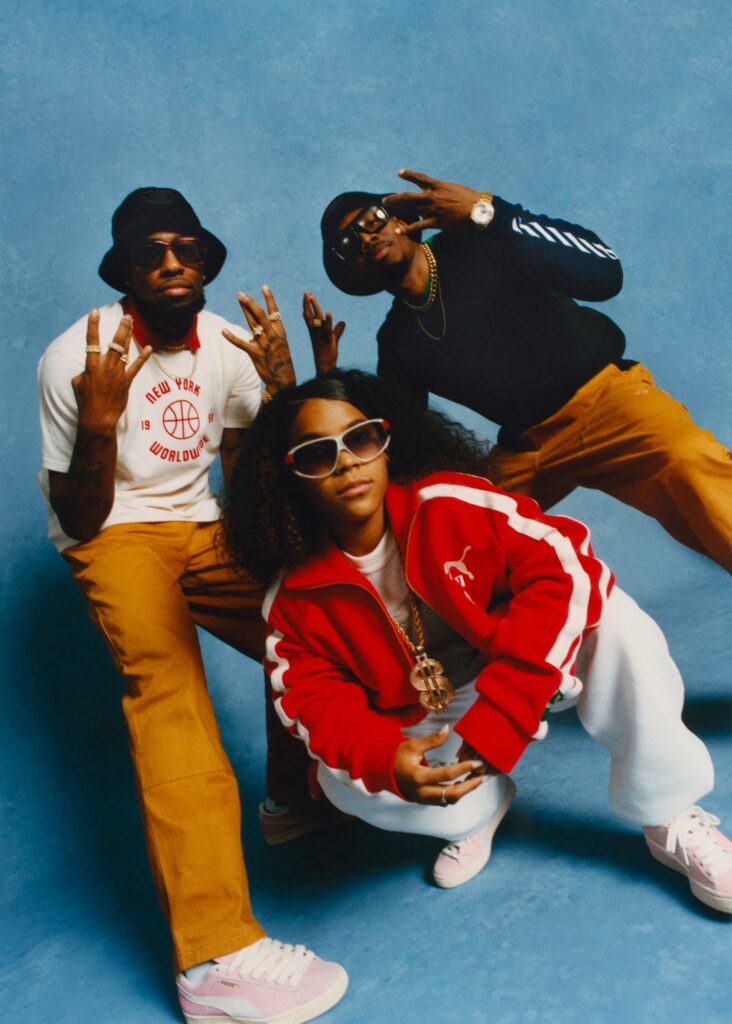 Rhuigi honours PUMA's position in global culture by fusing the past, present, and future in this new collection, which pays particular attention to the five boroughs. Every piece in this collection pays tribute to actual New Yorkers, the city's strong hip-hop history and its ties to the subcultural phenomena of breakdancing.
The drop consists of a number of graphic T-shirts and a bucket hat which pairs well with the T7 Track Top and Track Trousers. The famous PUMA Suede BBOY footwear completes the collection's head-to-toe style. A retro logo was specifically designed for this collaboration and draws inspiration from PUMA's home Herzogenaurach Germany as well as New York City. This collection is elevated through the warm colour palette that features brown, red, and a soft pink for the collection's Suede.
The latest PUMA x Rhuigi capsule will be available from 1 April 2023 from PUMA.com, PUMA stores and Al Capone.