Rich Mnisi's collection with adidas has debuted today. Of the collaborative effort, the designer said "The moment I started dreaming outside of myself was the moment I saw what a seed tended to by many hands could become."
Inspired by his Tsonga community, heritage is the focal point of the designs. His dedication to push the dial on the celebration of identity, intersects with adidas' belief that through sport, they have the power to change lives. They come together in a collection of performance wear looks featuring his signature prints with bold animal prints, vibrant clashing colours, and striking abstract patterns.
He said, "We have created a bright, unique collection that reflects my love for the idea of community and heritage, individuality, and self-expression. Our aim was to create pieces that supports life on and off the sports field. The spirit of this collection celebrates our homeland, so environment was an important aspect when looking at methods and materials used in the creation process. I am so pleased we've used adidas' advanced technology and partly recycled materials."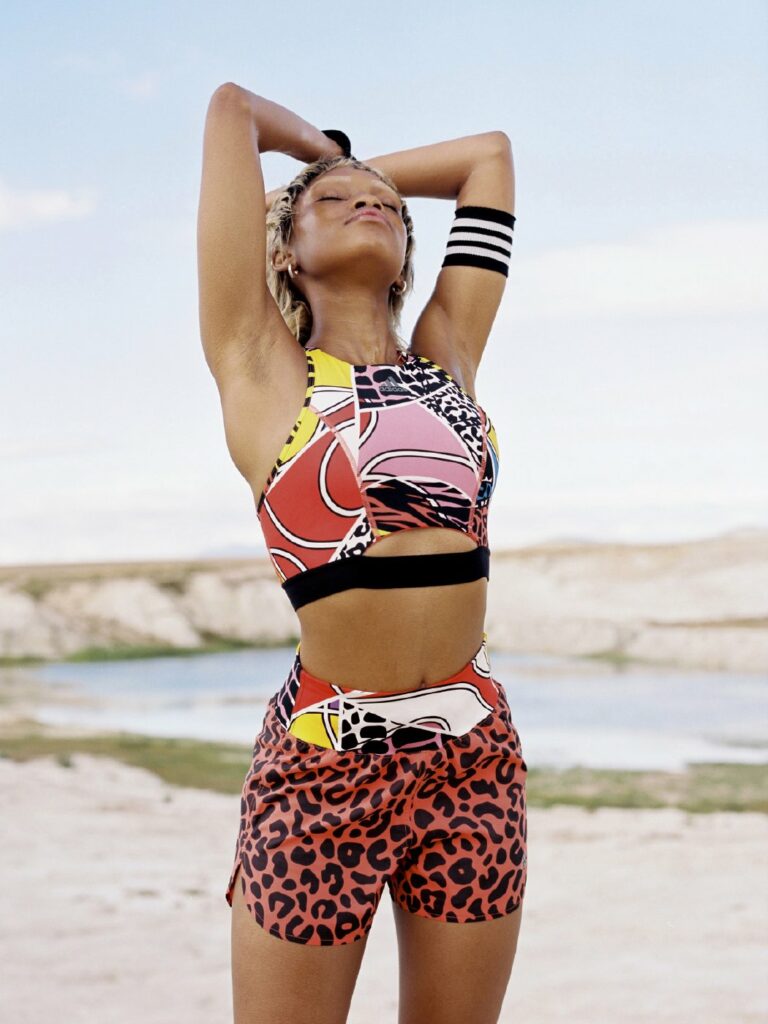 The launch of the collection happened last night at the Zeitz MOCAA museum in Cape Town. A special moment in his career, he recalled in an instagram post, "Coming together in the largest museum of contemporary African art in the world to launch HOMELAND, a collaboration between 2 iconic brands adidas & Rich Mnisi, was truly a special moment for me. I remember standing in the middle of the museum last night and hearing the sound of rain – all my hopes and dreams pouring down on me, flooding me with joy. This moment is a validation of the dreams of so many kids who dream outside of their mortal shell."
"I believe in connection, I believe in shared efforts and I believe every journey of self discovery ends in a community: When you find yourself, you find your people. And today, I would like to thank my people – my team, my family, my friends, the random lady on the corner waving at me, the people who are constantly challenging the status quo, the people fighting for love. I thank you."
Speaking to Dazed, Mnisi says he received the email regarding the collections in the middle of lockdown. Reflecting on the task ahead of him, he said of it, "I just thought, if Beyoncé can do it, then so can I."
The collection is now available on adidas.co.za.