Decorum Stylists, the luxury suit tailoring brand from South Africa, made its debut on the international fashion stage with an exclusive showcase of their inaugural collection, Afrika Borwa ya Rona at Paris Fashion Week Studio show on Wednesday, 27th of September 2023.
A luxury suit tailoring brand, Mphahlela and Rethabile Mokgatle are the design duo that make up the House of Decorum Stylists. The brand offers made-to-measure suits and apparel, catering equally to men and women.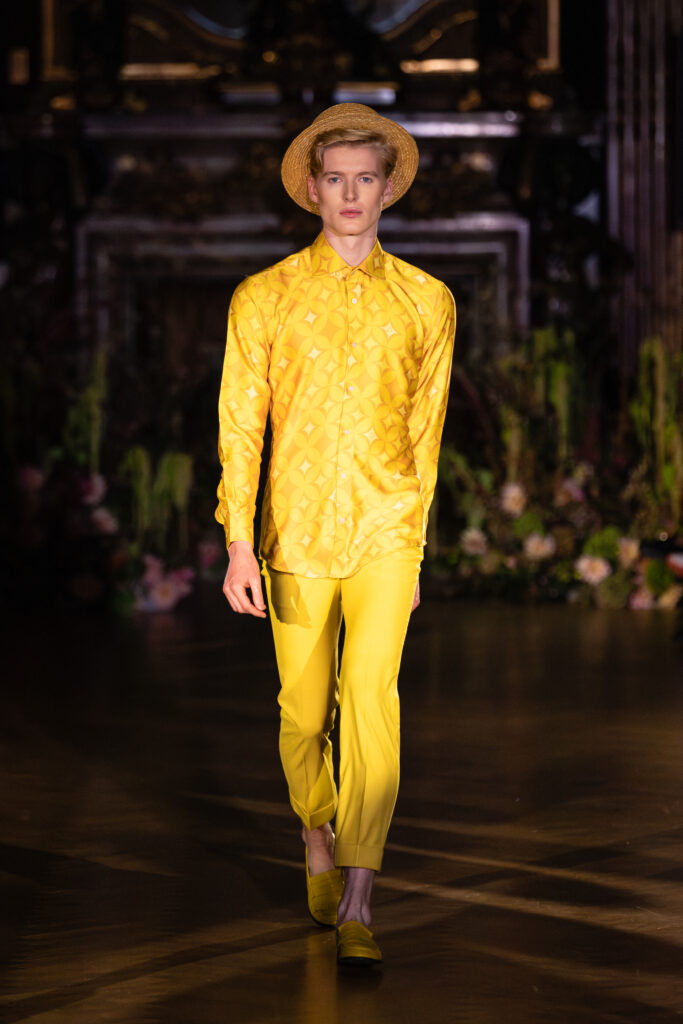 "Decorum Stylists is more than just a brand; it is a statement of refined elegance," said Mphahlela Mokgatle. "We believe that everyone deserves to experience the luxury and confidence that comes with tailored apparel, regardless of gender. Our goal is to provide a bespoke experience for our clients, where their individuality is celebrated and their unique style is given the utmost attention."
Afrika Borwa ya Rona comprised of a number of tailored suit variations in a variety of colours. The lapels, bands of the suit pants, and edges of the jackets were embellished with a diamond motif and the models wore mokorotlo, beaded knobkerries, and imiqhele down the runway.
Decorum Stylists aims to leave a lasting impression on the international fashion landscape and the debut at Paris Fashion Week was a milestone for the brand.