Rapper, songwriter and producer J Molley returns with a new single "Up To" after being inactive over the past year. It is reported the youngster decided to take some time off in order to deal with his mental health. In March 2021, a statement was released by his management explaining why the artist would be going on an indefinite hiatus:
The 24-year old musician, whose real name is Jesse Molley, is known to be a mental health advocate, who has in the past spoken frankly about his own mental health issues. It therefore follows that the new music he has released speaks to his struggles, also encouraging his fans to keep hoping for better days. 
The single "Up To" is a precursor to his upcoming album, Almost Dead, which serves as his third full length project after his two projects Dreams Money Can Buy (2017) and All Is Fair (2020). Almost Dead will be released on 11th March 2022.
In the song, Molley gets vulnerable, rapping:
"What have I come to I wasn't always addicted to drugs I used to pop me a pill when I want now I can't sleep since I quit smoking blunt, life ain't a blessing, after my daddy left I couldn't help but stop stressing, ain't trynna press him but I think the problems I have need a little addressing…"
This week his publicist shared the following statement:
J Molley had taken a hiatus from social media as well as music in a professional capacity; it has been almost 13 months since he cleared his Instagram and hasn't set foot on social media. This project serves as J Molley's explanation as to what he has been dealing with, from his time in a rehabilitation center, being diagnosed with 6 different mental illnesses, as well as his clinical depression manifesting in different ways as he grows up. The project is packaged in a way that really gives you insight into his thoughts as well as his physical life.\
The rapper himself gave us the following explanation via his social media: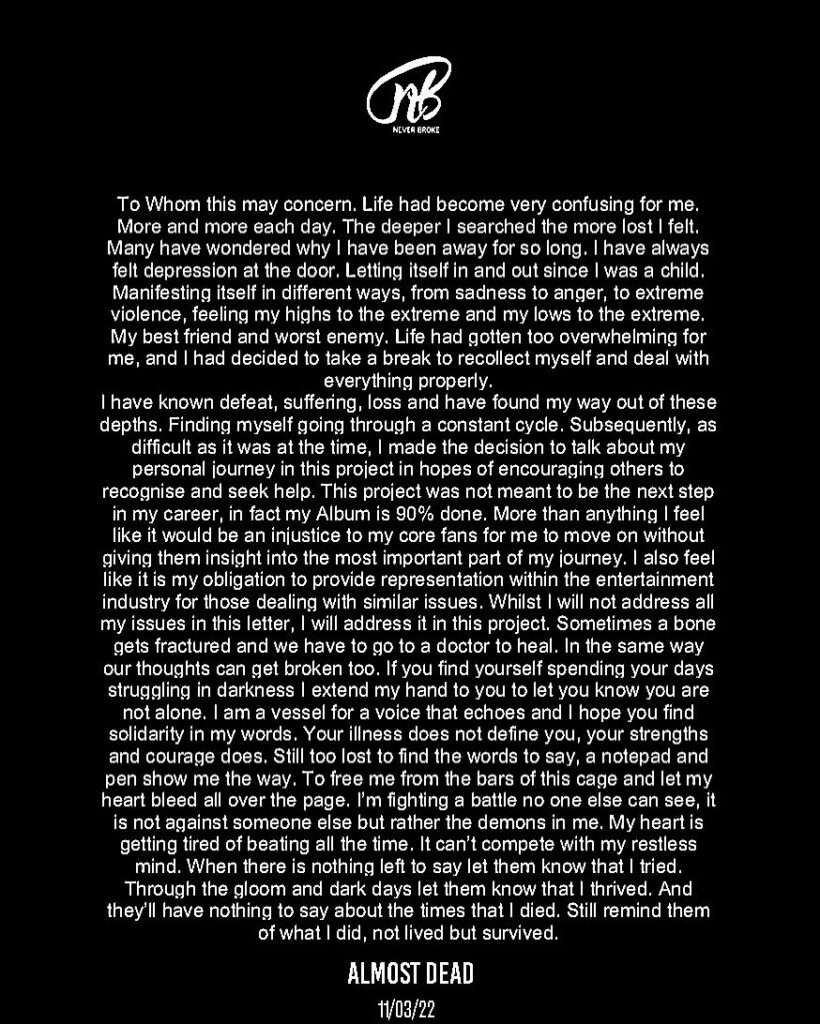 Listen to J Molley "Up To" here: