In its evolution, hip hop's newer entrants are taking the genre in a different direction. Misa Narrates defines and interrogates the "New Wave" in 2020.
South Africa's hip hop community has grown in numbers over the past five years. This flood of newcomers genre-bend with ease, and wear a lofty, devil-may-care attitude towards the dysfunctional structure of SA's current music industry. Most of all, they maintain a clear understanding of digital social currency through social media from the beginnings of their careers. Granted, what they are able to do today would not be as successful without the acts that came before them, nevertheless their style of charging into the music industry is premised on a deviation from traditional ideologies of music industry operations and preferred sound. We call these musicians the New Wave.
Four of the best places to engage New Wave musicians in action are the Rage In The City festival, Cotton Fest, Soundcloud, and Instagram. The presence of the New Wave is both in real life, at events with similarly presented ideals, and online – particularly where listening is free and visual presentation is golden. At Rage In The City and Cotton Fest, for example, New Wave acts are privileged with stage time and a crowd that welcomes their musicality and performance style. More so than this, these festivals give the newer generation an opportunity to share stages with the likes of South Africa's Best Emcees.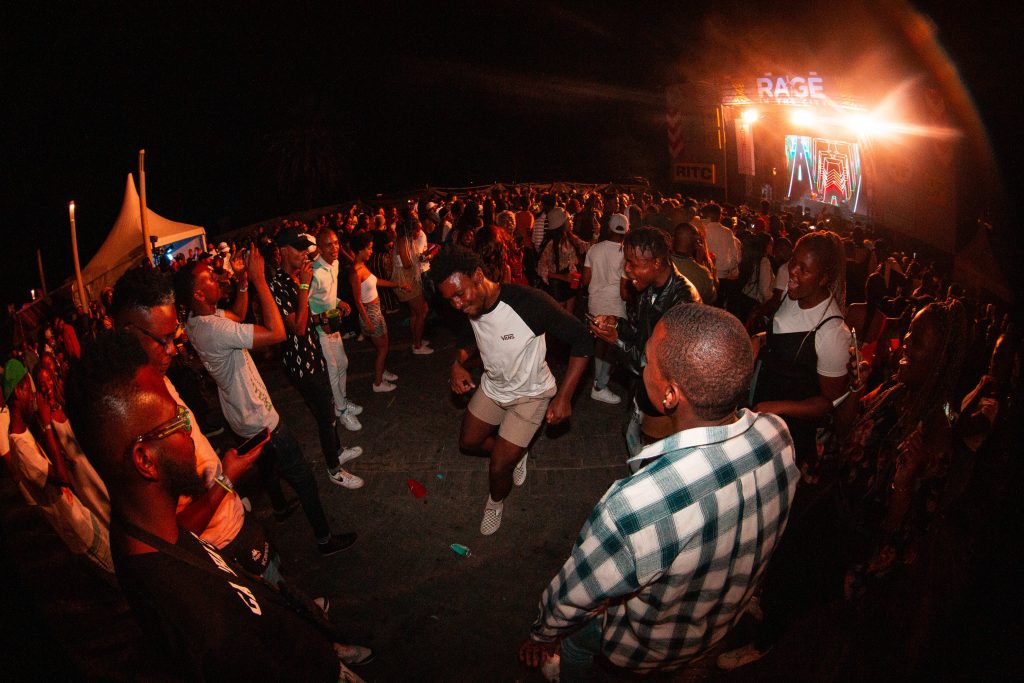 While one of the most obvious markers between the New Wave and more established acts is the age difference between Gen Zers and the millennials who came before them, the New Wave also differs most from acts like AKA, YoungstaCPT, or Nadia Nakia from a conceptual point of view. From a functional perspective they are all rapping, they all debut music videos, and they all market music on social media. Where they truly differ is their respective subject matter, language usage, and messaging.
The hip-hop acts that dominate South African hip hop today speak on subject material that relates more to the millennial South African, instead of Gen Z. While their work is universal, it seems more matured and practiced – intentional in a way. This contrasts the more recent entrants to the game in that the artists who identify as New Wave come across as casually cool and unpracticed – even though it's well understood that they do have to work at the craft. Qualifying as a rapper where non-New Wave artists are concerned makes one remember how being able to "boom bap rap," battle and freestyle were minimum entry into the rap fraternity. This isn't the case with the New Wave. Their predecessors had to prove that they deserved to call themselves rappers, where New Wave artists seemed to show up without caring for acceptance into any hip hop fraternity.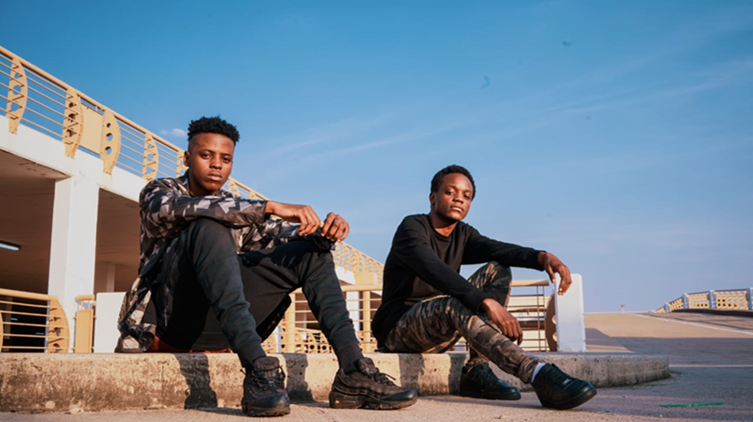 Over the past four years or so, the questions about the New Wave always circle around what makes a New Wave artist and what sets them apart from pre-existing cultures in SA hip hop. One of the last big scale events of 2019 was Rage In The City, a three day music festival set in the heart of Braamfontein. At this festival, one can easily observe how New Wave audiences are best characterised through language, fashion, and their stage interaction.
For instance, the same type of wordplay in hip-hop that gave us the term "skrr skrr," namely the onomatopoeia used in rap, is a term to describe the audience of the New Wave. Their fashion choices are centred around comfort and utility, just as much as the beauty and aesthetic of a garment. Locally, favour is given to South African brands as well as brands that do well to integrate themselves into the South African market. Examples of these brands include DEAD and Favelo alongside their international counterparts Daily Paper and Ellesse. Finally, New Wave audiences are known to be ready to rock, as Uncle Vinny would say. There is less dancing in the way that house, kwaito, and amapiano encourage. Instead, there is a more punk/jumping up and down/water works from the crowd and the stage interchangeably/ style of organised chaos that describes the physical movement of a New Wave audience.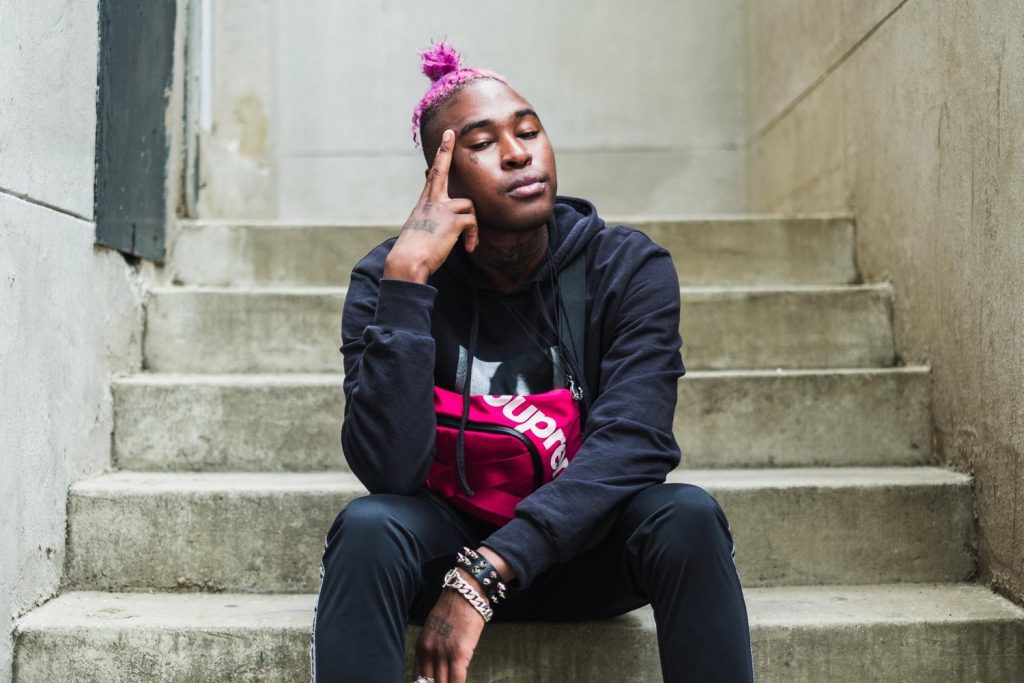 It is often the musicians who can engage and perform for this type of crowd that best characterises what is commonly described as a New Wave artist. For example, Southside Mohammed and PatricKxxLee have totally different sounds, with the latter favouring typically "hip-hop flows" and performance styles versus the former's adoption of a punk rock performance style and presence with rapped vocals. Yet, both acts represent the New Wave, from the showmanship of their set, their rager spirit, and their "I do what I want," character. For Southside Mohammed at Rage In The City, this meant performing inside the crowd without a shirt or shoes with confident and aggressive delivery. In comparison, PatricKxxLee performed wearing an outfit that screamed "sk8r boi" with an edge of dark rock n roll energy.
Identifying New Wave artists online, in comparison to live experiences, takes on a different angle, however. New Wave musicians are likely the most internet savvy of the South African music industry. Their social capital in comparison to their bodies of work often do not match due to their aggressive and targeted marketing efforts. For instance, New Wave musicians all came up through the Internet, getting their start in Soundcloud for the most part. Where SA's music industry lacks greatness is its inability to adequately service every metropolitan city in the country regarding the talent in each city. For an artist to make a name for themselves outside of Johannesburg, with some of the aforementioned qualities, they become more recognisable as a New Wave artist. This is especially so if there is an element of their musicality that presents itself as refreshing and/or a genre-bend.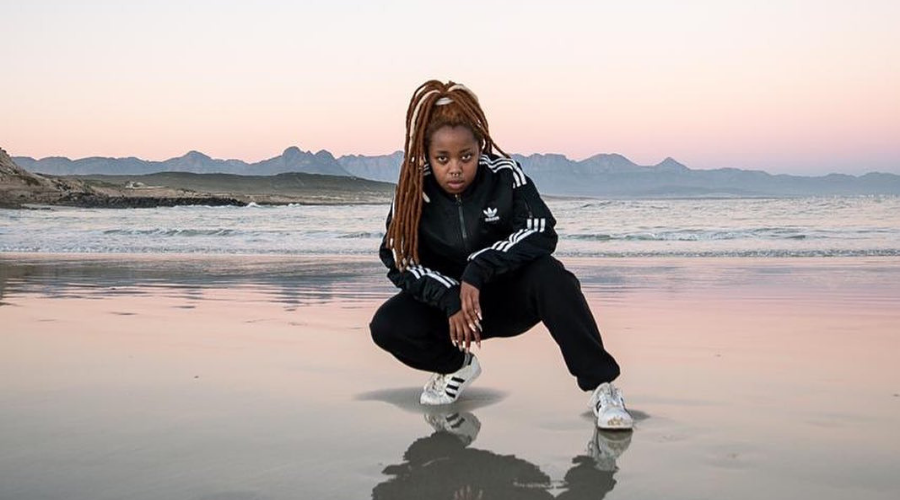 Three such examples would be Dee Koala, Focalistic, and Costa Titch. Where Dee is concerned, Cape Town praised her name long before Johannesburg players paid her music as much attention as they do today. Pretoria gave Focalistic his big ups and still does while Jozi was slow on the uptake of his style of rap, which over the years has moved fluidly through amapiano, kwaito, and traditional hip-hop instrumentals. Then, there is Costa Titch; the Nelspruit-born, green-haired rapper who stole his way into the hearts and minds of students with his hit single, "Nkalakhata" and dance movement. These three artists operated outside of SA's music industry capital and when they gained recognition from already established Johannesburg operators, the three New Wavers had strong followings and fan support. More important is that neither act takes on punk rock performance styles; rather they bring a younger perspective, aesthetic, and personalised flow to their music which better connects them to the younger audiences in hip-hop. All three maintain indigenous language in their raps – contrasting this to Western inspired instrumentals – all the while ensuring that the music is still South African at its core. Is this any different to what the likes of AKA, YoungstaCPT, Cassper Nyovest, or Nadia Nakai do with their music? Not exactly, however the subject material and verbiage used to articulate a story for New Wave acts such as Dee Koala, Costa Titch and Focalistic is best aligned with what we generally understand to be the New Wave.
To clarify, what is new in 2020 will not be new in 2025, but that is the beauty of music. What is different and unheard of today, will be a norm and standard in a few years to come. At this point, the term "New Wave" has been considered a sonic description, a naming tool for the music industry newcomers and a definition of what is new and popping in entertainment. None of these explanations are wrong, and neither is exclusively right, it is rather the convergence of all versions of definitions of "New Wave" that characterize the musical acts that have come to public attention over the past three to five years.