Words by Ziyanda Ntloko
Legacy is a focal and critical juncture of every rap career. There are those who slip through the cracks, bound to be has-beens and barely thought of. But there are those who rise to the occasion of being legends. Hip Hop is a genre that is intrinsically nostalgic in which the greats are constantly revered and referenced. GOAT status is given to few but every lyricist harbours the desire to be the best and one day thought of among the greatest.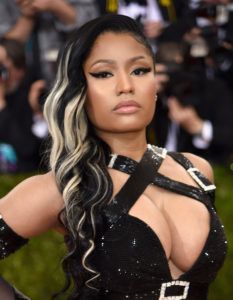 If a rapper is lucky to stay consistent and relevant long enough, they have a chance of leaving a permanent mark on the game. Do they have a classic album? What are their most memorable bars? What will they be remembered for by future generations? Rap's reigning queen and most acclaimed femcee Nicki Minaj finds herself on this precipice. With a discography spanning 3 studio albums and an insane amount of guest features, Nicki has stood solitary as the sole female rap force for over a decade.
She's amassed a dizzying level of success unseen by any female rapper before her with record breaking sales (currently estimated at 105 million records worldwide) not to mention a loyal, rabid fanbase; the legacy of Onika Maraj is on the docket. August 10 will see the release of her 4th studio album aptly titled Queen. She's already described it as her best album and in doing so opens up the question of what will finally define her impact and influence on hip hop.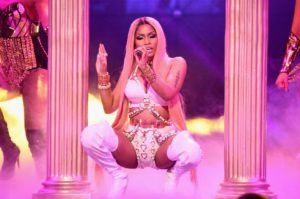 The emergence of Nicki Minaj was a lifeline for female rappers. The heyday of femcees seen throughout the 90s and and early 2000s was no more. The likes of Lil Kim, Foxy Brown, Trina, Da Brat, Eve, Queen Latifah, Lauryn Hill and Missy Elliot had kept the sacred lineage alive but by 2009, the presence of female rappers in mainstream hip-hop was greatly diminished.  Enter Nicki Minaj. Discovered by Lil Wayne, he signed her to Young Money Entertainment under Cash Money Records and she hit the ground running. Her first single released Your Love reached number 1 on Billboard's Rap Chart, becoming the first female act to do so in 7 years. 
Her next defining moment coincided with the release of her first album. Hand picked by Kanye West for a  guest feature on My Beautiful Dark Twisted Fantasy, Nicki not only traded bars with him and Jay-Z on Monster but arguably out-rapped them. Her own album Pink Friday amassed 4 hit singles including her most commercially successful song to date, Super Bass. A new queen of rap was anointed. Anyone vaguely familiar with female rap would tell you that the moniker of queen was already taken. Nicki's embrace of it has long been seen as a slap in the face to Lil Kim and a lack of paying homage to those who came before her. Whether true or not, she has embodied the title of queen in it's most literal form by being dominant and unchallenged for most of her career. She's taken female rap to commercial heights unheard of before her and has essentially created the blueprint for future rap girls.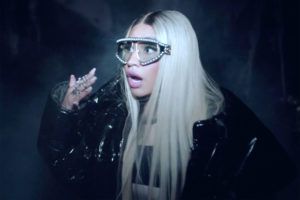 One of the overbearing conversations surrounding Nicki Minaj is credibility. Her second album Pink Friday: Roman Reloaded was released in 2012 and the biggest song on there was not "rap" in the way hip hop purists deem fit. Starships was incredibly successful. The pop-rap song went 6x Platinum and gained her a bevy of new fans in the mainstream. On top of that, it also started her features with popstars, adding to her commercialism and chart success. This venturing into the pop realm, something she has continually done in the remainder of her career – was seen as selling out. Suddenly the question of whether she was even a rapper came up. It's crazy to think of it now with the kind of success her fellow Young Money artist Drake has seen with pop music but Nicki has been crucified for it.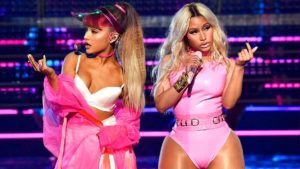 It's that tendency to not want to view Minaj as a serious rapper that has marred a good portion of her career. If she attempts to dabble in pop, she's a gimmick. If she's lyrical and pushes her pen, she must have a ghostwriter. We can't ignore how a lot of these opinions are steeped in sexism – to divorce sexism from a genre notorious for it is silly. This is evident not just in the strict criticism of her sound but also her image. In the long lineage of female rappers before her, they've been those who have thrived on their sex appeal. The likes of Foxy Brown and Trina spring to mind. Nicki is no different, she is someone who embraces sexuality and femininity in her lyrics and image but the laughable purism in Hip Hop culture dictates that she cannot also be a serious MC while doing so. It's either or.  Hip hop is still largely a man's game and to have a female rapper as successful as Nicki, her credibility as an MC will always be called into question because she doesn't play by the rules. 
For the vast majority of Nicki's career she has occupied a space unchallenged. Yes, there have been others here and there – Iggy Azalea, Azealia Bank, Young MA, Dej Loaf but for the most part their time in the spotlight has been short lived. Cardi B seems to be an anomaly to this rule (so far). The fault in the lack of female rap exposure over the years is not down to Nicki but she has undoubtedly basked in her power and made it a trademark to be the only one. This is not foreign when compared to the male rap game where rappers declare themselves kings and better than their competitors. But a woman flaunting her power is different than a man doing it. Nicki's unparalleled success and talent as a rapper, not just female, should automatically bring her into conversations with her male peers. When one speaks of her legacy, it would not be far fetched to think it will ultimately be defined within the limitations of her gender and all the dynamics that come with it within hip hop.