Thebe Magugu is collaborating with Christian Dior in a capsule collection set to be dropping soon. The collection, in aid of the Charlize Theron Africa Outreach Project, is the result of Dior's Maria Grazia Chiuri reaching out to a number of creatives to reinterpret The New Look.
The New Look was introduced with Christian Dior's very first collection. Exhibited at the Metropolitan Museum of Art, the collection was formally named "Corolle" but the name that stuck was the one it was given by the Harper's Bazaar editor-in-chief at the time. A celebration of ultra femininity, the collection featured full skirts, narrow waists, tight bodices, and rounded shoulders. This was in stark contrast to the utilitarian dress of the wartime era that preceded it.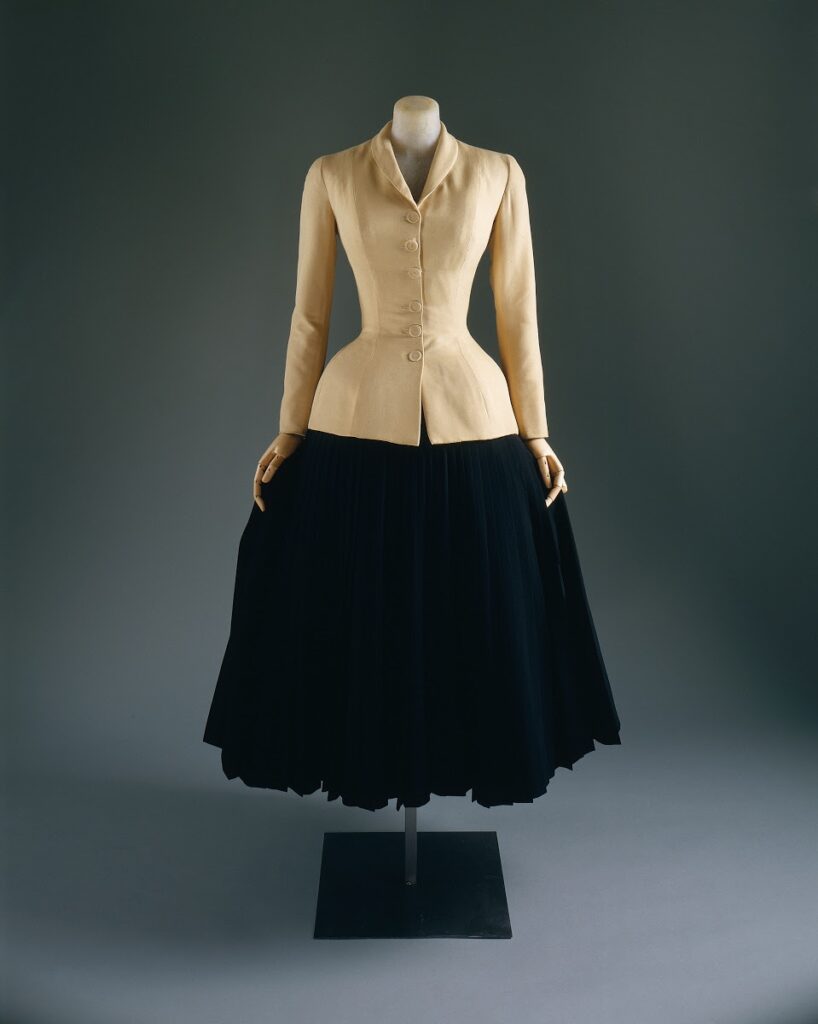 Magugu's vision of the cinched jacket has been reinterpreted as a t-shirt with straps attached to the inseams, allowing the consumer a level of control on how cinched their waist will be by adjusting the straps. His interpretation of the full skirt is a pleated tulle design, and the outfit is accessorised by the classic Dior book tote embellished with Magugu's trademark Sisterhood motif on the fabric, a bucket hat, silk twill scarf, and lace-up Dior boots.
Magugu said to WWD of the collection, "I think it's quite exciting seeing how two brands from such completely different heritages, histories and geographies come together to sit down and have a visual conversation." Dior's Chiuri said, "I am very interested in the geography of luxury craftsmanship and in understanding how places beyond Paris, the traditional 'capital of haute couture,' or Italy, have a rich tradition in manufacturing — sometimes overlooked. I felt touched by his vision that combined strong design and this awareness and sensible understanding of production."
The Thebe Magugu and Christian Dior capsule collection will be available at Dior's flagship Paris, New York, and Los Angeles stores next Thursday October 27.