The tale of the musician who began performing in church and graduated to the bright lights of the secular music industry is one as old as time. Their voices usually enhanced by the discipline and training required by the church choir, this is the back story to one of Punchline's finest; Tony X.
"My parents are pastors and I grew up in the church. So basically everything musical that you can think of is at church. There was a piano; my older brother used to play piano, and I played drums, but we always used to sing together as a family. So on Saturdays we would prepare a song to sing on the Sunday as a family, it was just something that we did. And then I actually started taking it a little more seriously when a friend of mine started rapping and I was like 'hey man, I sing at church' and he was like 'OK do you wanna record?' and we went to go record at his place. That was my first song, I was probably around 13 or 14."
The most reserved personality of the crew, it's not hard to see the conservative background in his demeanor. Asked how his parents have reacted to him being part of an industry that celebrates the vices that Christianity generally shuns, he says "It's not an absolutely comfortable area for them. Granted, my older brother studied music fully, he went into the music industry. But he makes gospel music. With me, I was almost the black sheep of the family. My brother was always the goody two shoes and there was me; I'm always busy, I'm always out, I'm always doing this, I'm always doing that. It wasn't a surprise to them and so they just let it happen."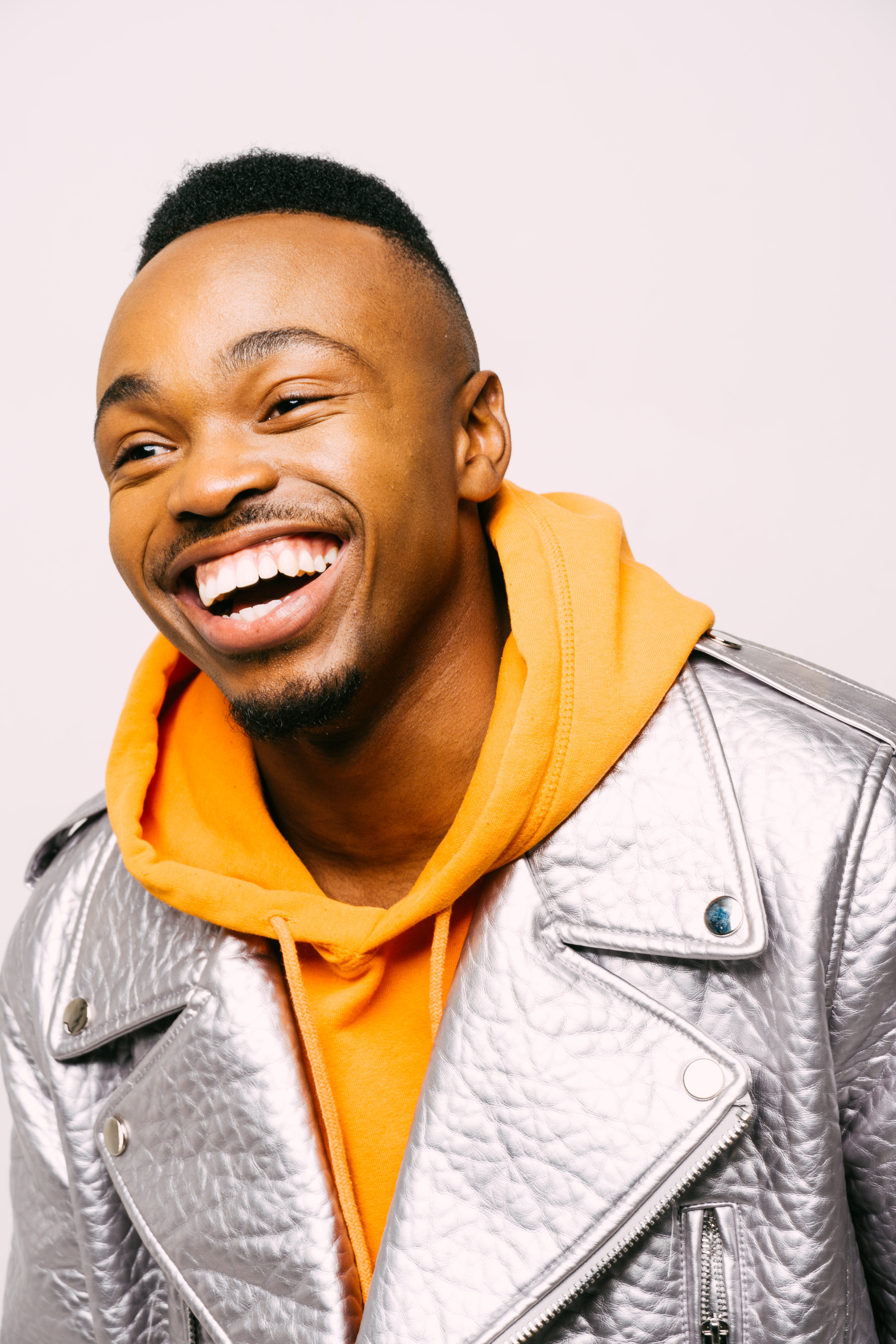 "But they're always saying 'why don't you make a gospel song? You don't have to talk about God, but let your message be this.' So they're always trying to encourage that, and I really do take that [advice]. With the music that's coming forth I'm trying to interpret this typa message; not just of sex and women and partying, but a message of love in general. That's why the music is taking a little bit longer because I feel like I'm starting to grow up a little and I wanna portray a really positive message throughout, that I can carry through, that my parents can really be proud of, but can still be dope and cool."
An RnB singer, Potego Mogano is the only artist in the stable without a firm footing in rap. With a voice like that, it'd be hard to imagine the smooth vocals lacing anything else but a ballad. He laments the lack of appreciation that South Africans have for artists that champion the genre here at home.
"Our people are always importing RnB music, we listen to everybody from outside [the country] when we want to get those vibes." Steadfast in his love for the genre, it's the fundamentals that he pays attention to that make him go the extra mile.
"Everybody can kick a ball, but not everybody can score a goal. I really believe that the music that we make, not just Punchline, but me especially – and that's why I take my time with it – I want it to be able to hit home. So it's not just what you hear but what you feel. I'm that type of artist that wants you to feel something."
As his Punchline mates' stars seem to have risen through the past few years while trying to make a name for himself, his isn't a position of envy. As a label, they've had rollout plans developed around each artist and he believes his time will come. The power of the label, however, is in its collaboration.
"I really do believe in the power of collaboration because a lot of the artists coming up, they get co-signed and that's how we know about them. With us, I feel like we're co-signing each other. It's the same formula, it's just that we're not big artists yet, we're just pulling each other. For me, it's been a blessing because they don't even have to do it, but they believe in me as an artist. I take that and I carry it with me. For them to believe in me makes me believe in myself a little more and push harder."
As a crew, Punchline is admirable in their bond. Gifted artists in their individual rights, they've become known for their movement as a unit. Relocating from Rustenburg to Joburg isn't as daunting a prospect when you have the familiarity of Luna and Dee to ease that transition. "It's almost like we've brought Rustenburg to Joburg." He credits the brotherhood that they've formed and the support they've given each other as one of the things that have been the springboard to what success he's achieved.
Listing his dream collaborations in South Africa as Tshego and Maphorisa, we can't wait for Tony X's rising star to cement its place up there in the South African constellation.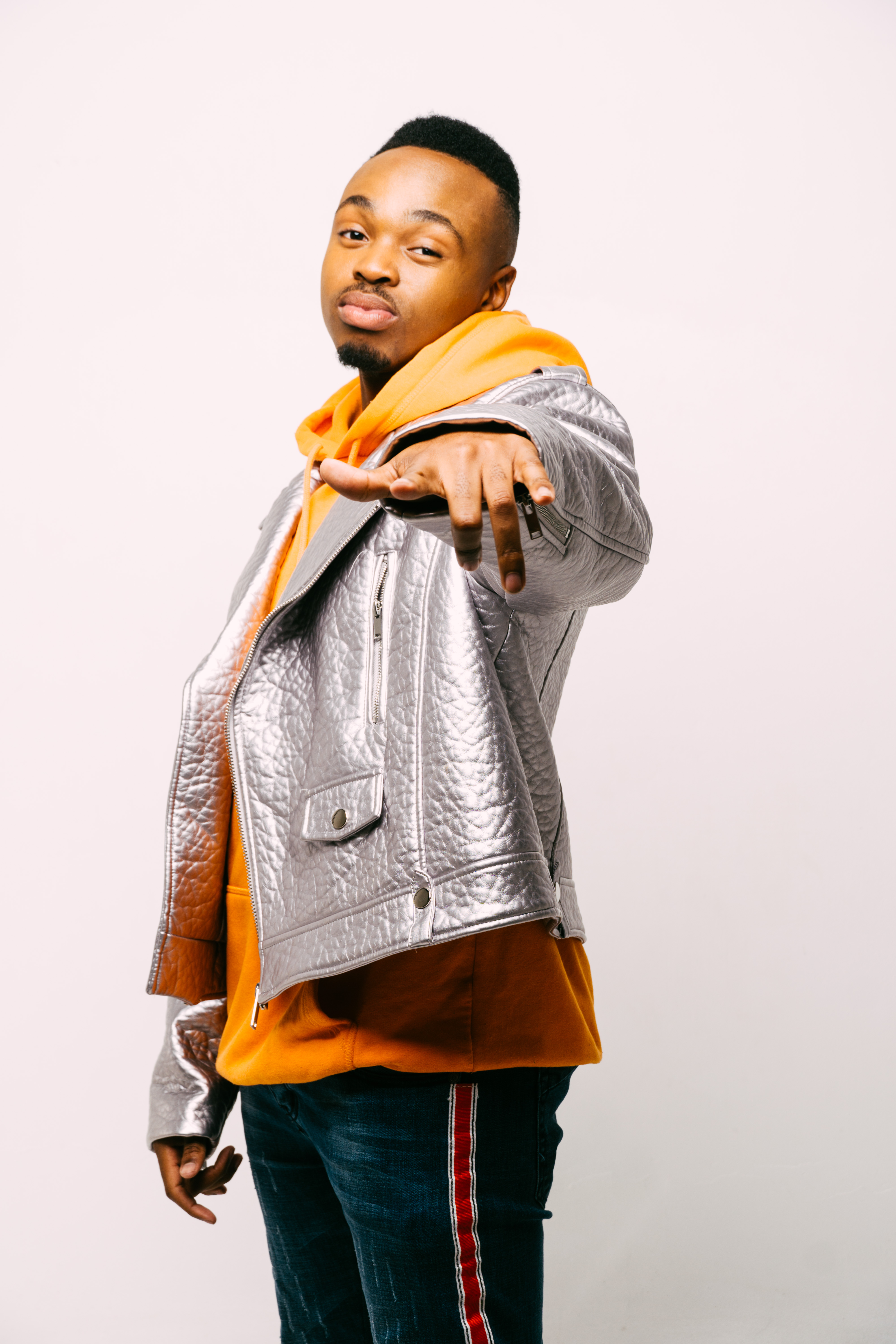 Photography: Khabazela "Artvillain" Mahlangu
Styled by: Amy Zama of DNA Styling Agency
Cover design: Mzo Gcwabe