Words by Misa Narrates
Podcasting is having a 'moment' in South Africa, and what better way to acknowledge the moment than to indulge. In definition, a podcast is an audio file available for consumption on the internet; however, they can be referred to as "on-demand radio talks."
Where radio hosts have to abide by the rules of their broadcaster and the regulators of the industry, podcast hosts and their broadcasters have free reign on the internet. From streetwear culture to pop culture, music to soccer, and everything else that comes between, here are ten podcasts to enjoy this Summer!
Heroine Cheek, Ziyanda Kenya and Ziyanda Ntloko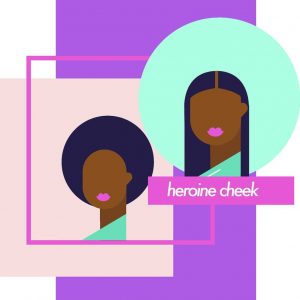 https://soundcloud.com/heroinecheek/content-really-is-king
Heroine Cheek is a breath of fresh air in that two self-proclaimed "lipstick enthusiasts" engage each other twice a week about everything! Fondly known as Zee and Kenya, the pair shares their opinion on big stories every week, with special attention to the stories that normally get swept under the rug, and provide commentary on topics that are often poorly articulated on mainstream platforms. What sets this podcast apart is their commitment to Football highlights, a topic you wouldn't generally expect from two women.
UUFM, Farieda Metsileng and Thabang Tipi Manyelo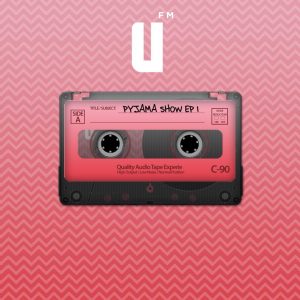 https://soundcloud.com/untiluntil/the-pyjama-show-ep1
Podcasting isn't new, and the popularity thereof is even less "undiscovered," however Until Until has launched one of the most entertaining local podcasts of the year. The most entertaining element of this podcast is the comedy of every segment. Granted, it promotes their annual Pyjama party, but Farieda Metsileng and Thabang Manyelo are truly entertaining as they discuss topics like how parents shout at their children, Malusi Gigaba's invasion of privacy, and more. All the while, the podcast features various musical mixes in addition to an ongoing (fictional?) story of how one young man found himself at a previous Until Until Pyjama Party through the voices of Mpho Popps, Shilly Mingz, Chuck Tailored, and Honx The Jedi
The Sobering Podcast [Available: Soundcloud/iTunes]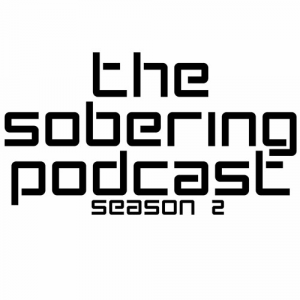 https://soundcloud.com/the-sobering/the-sobering-podcast-s02e18-ft-dee-xclsv
The South African music scene is burgeoning with fresh flavors, artists worth our attention, and tastemakers with gems of information we didn't know we needed. Initially founded by Mokgethwa and Kitso, the pair derrived The Sobering Podcast from their personal discourse about Hip-Hop. Since then, Kabelo, better known as Lil Frat, has joined to add his style to how the hosts interview movers and shakers in the South African and international music scenes.  Their contagious energy makes listeners feel like they're in the studio too, almost as if the guest is everyone's friend as well.
Pioneers VS Pretenders, Joe Nawaya [Available: Soundcloud/iTunes]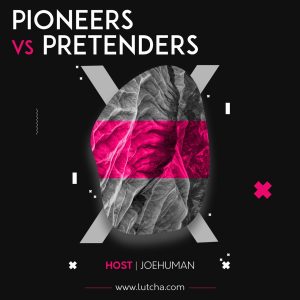 https://soundcloud.com/lutchaversus/legacy-works-with-hussain-van-roos
Joe Nawaya, better known by his digital persona of 'Joe Human', is the host of  Pioneers VS Pretenders (formerly: What's The Future). The show allows listeners a chance to receive candid conversations with guests about digital entrepreneurship, creative culture, and the lived experience of Millenial existence in Africa. In a South Africa where digital storytelling often falls by the wayside, podcasts like Joe's offer individuals the space to tell their own stories. Without  being hyper invasive in his interview techniques, each podcast flows in a way that makes the story of his guest shine.
Sunday Service, Elu Eboka and Tinuke Eboka [Available: Soundcloud]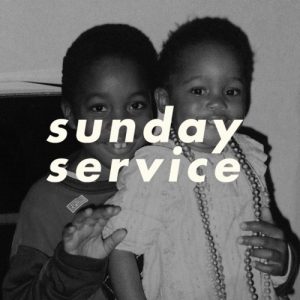 https://soundcloud.com/sundayservicepodcast/episode-5-fear-and-loathing-in-sa-fashion
The stylish Tinuke Eboka is no stranger to us, and her brother, Elu is a quietly moving, Cape Town-based, music producer and film composer. Born into the world of fashion by way of their family, the siblings have tastes for various aspects of arts and culture. More so, growing up in the digital age, coupled with their international travel, they are the proverbial poster children for citizens of "the culture." Sunday Service, a weekly podcast, serves art inspired visuals and conversations about hot topics; such as the impact of algorithms in technology and creative industries.
The Dropcast, Noah Thomas and Jian DeLeon [Available: iTunes …]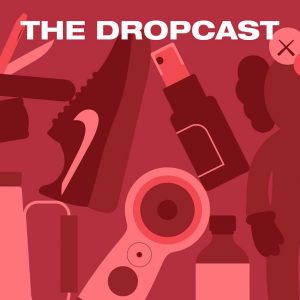 https://soundcloud.com/highsnobietypodcasts/thedropcast-35
David Fischer's Highsnobiety is renowned for their insight into streetwear culture and its impact on pop culture internationally. For this reason, The Dropcast, hosted by Noah Thomas and Jian DeLeon, is equally insightful, yet offers a more conversational approach to what can seem like "cool kid exclusive" culture. The hosts, in addition to their guests, discuss the week's activities in fashion and American pop culture. Considering how globalized and universal many American brands have become, by way of internet and access to fashion industries, listeners are offered a conversational glimpse into the fast-paced culture of streetwear fashion.
Rap Radar, Elliot Wilson and Brian "B. Dot" Miller [Available: Tidal/YouTube]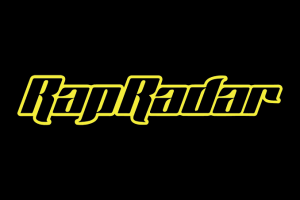 https://www.youtube.com/watch?v=U_VeJ15XqxA&list=PLTzbgTLLMTmc01ClgyZ-MTHH9wLiuXF7b
Before the blogs, there were radio stations and publications producing bespoke content about hip-hop and its influencing actors. Elliot Wilson and Brian Miller are celebrated music journalists, with specific roots in hip-hop, and their podcast, Rap Radar, is only a further reflection of that history. Guiding conversations unintrusively,
the two industry heavyweights offer listeners the chance to listen to their guests open up about intimate aspects of their lives through their keen listening skills and well-researched interview styles.
From Lagos With Love, Dayo Afolabi and Sultan Atekoja [Available: Soundcloud/iTunes]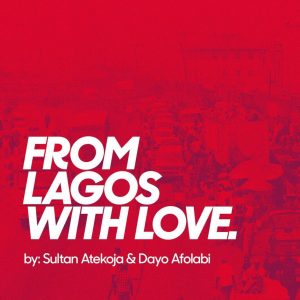 https://soundcloud.com/flwl/episode-33-the-launy-interview
Dayo Afolabi and Sultan Atekoja are American based and Nigerian by heritage. Citing their inspiration to have been Loose Talk Giants, the two men launched From Lagos With Love in February 2018. Their longform content features conversations with people making waves in music from their Columbous, Ohio studio. The personal lives, back stories, and professional accomplishments are discussed at length, and while every guest isn't necessarily from Lagos, the hosts always engage their African heritage from episode to episode.
Goin' Off Podcast, Daren "Rap Critic" Jackson and (Marc) Mues [Available: Soundcloud …]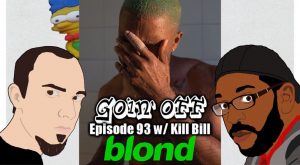 https://soundcloud.com/goinoffpodcast/go179
Music and social issues are congruent, as each has a marked impact on the other. The Goin' Off Podcast, hosted by Daren "Rap Critic" Jackson & (Marc) Mues, blends conversation about both. With regular uploads, the American hosts' chemistry is infectious and discourse is fluid.
Granted, there are times that are exclusively about music and headlines in pop culture; and with episodes averaging 40+ minutes, listeners are spoiled with content.
In My 20s, Rutendo Nyamuda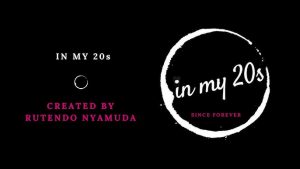 https://soundcloud.com/inmy20s/they-said-straight-was-beautiful-featuring-megan-damon-in-my-20s-11
When we were children, somehow we assumed that everyone in their 20's was fully aware of what they were going to do with their lives. Then we all turned 20 and realized that much of that thinking was naivety. In her daylight hours, Rutendo Nyamuda is PR & Communications Director at Afrikan Soul Headquarters Productions. In addition to her 9-5, and freelance writing career, Rutendo Nyamuda's podcast engages gifted and prominent 20 and 30 somethings on their careers.