For any artist, the debut album is a fabled thing. An introduction to a mass audience, a culmination of past work, and a distinct declaration of an artist's current creative space, the debut is a significant and infinite threshold. For an artist like YoungstaCPT, this milestone comes at the perfect time and most importantly, on his own terms.
With a consistent and unrelenting work ethic, producing no less than 30 mixtapes and several EPs, he has a marked and distinct impression on the local hip-hop scene that sets him apart. Since his first official single in 2014, 'Salutas', YoungstaCPT has established an unequivocal sound, distinct to his audience and among his peers. Now with the release of his first studio album 3T (Things Take Time), he looks to plant an unmistakable footing in the pantheon of great debuts.
The album-making process is not governed by a time-stamp, however, on the question of how long this project has taken, Youngsta explains, "It's been in the works since 2013/2014, that was when it began. I was patient enough with it in trying to combine everything I was putting out on the mixtapes. People were already liking what they were hearing, and my style is so different [from most South African rappers]. I took long purposely to see how people gravitate to that sound."
It is the careful curation and craftsmanship that is evident upon first listen. He adds, "I didn't want it to be a total 360 from what people had already heard from me. It was a lot of hours of revisiting and revising the previous work I'd done." Every song on this album has a pronounced purpose, he expounds on this: "Most of the songs I made, I had a clear intention. Especially the subject matter."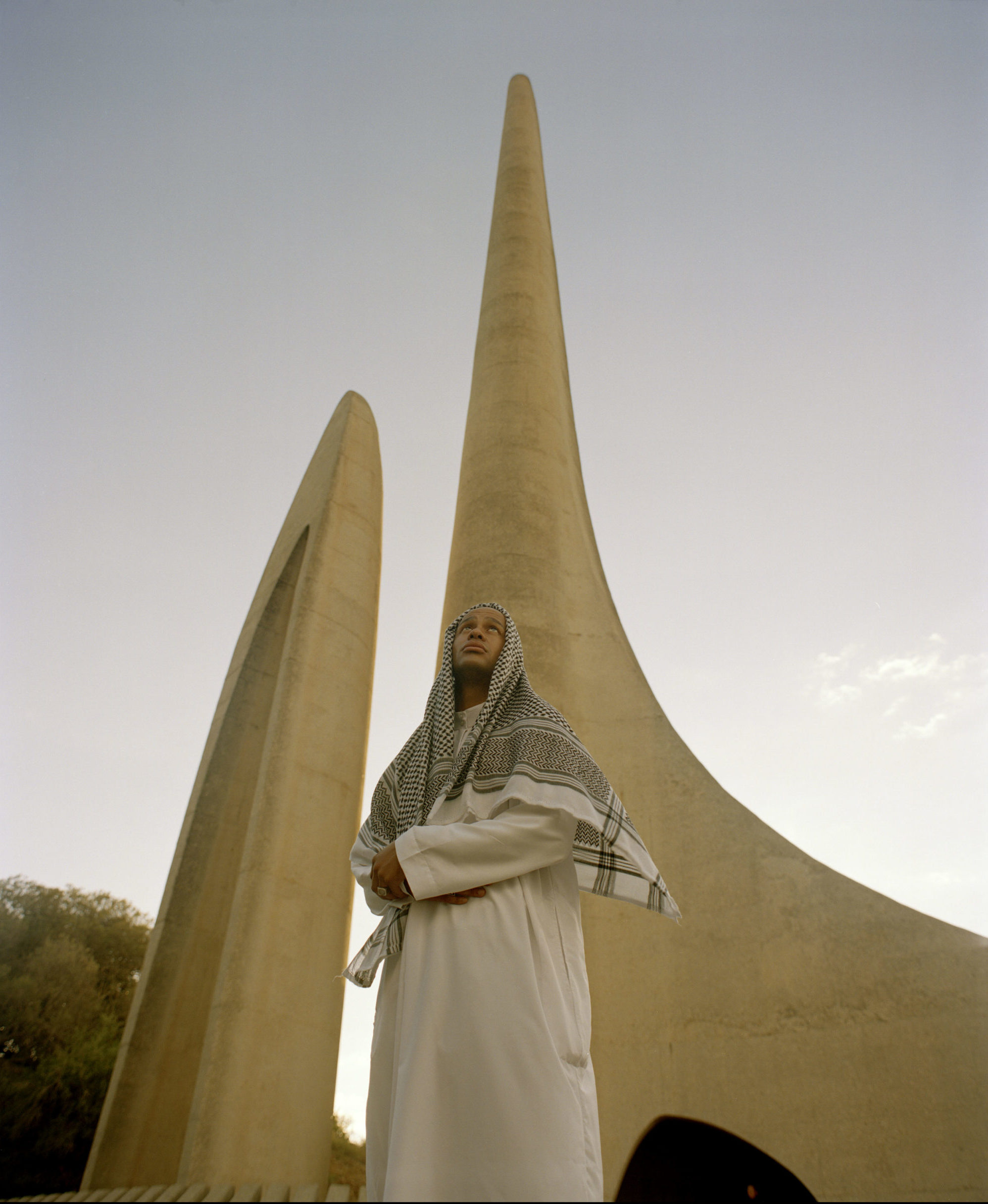 He is fully aware that these songs aren't radio-friendly, "You can't make a song on the history of SA and expect it to be the number one song on radio. It was very intentional. Each topic, each subject – my mother, the tik generation, drug abuse, gun violence. 'YVR' is a statement on slavery, imperialism and colonialism. I made them all for the clear purpose for album material."
3T has a quintessentially autobiographical narrative told in three acts. The album is an audacious 22 track offering interspersed with drops of wisdom from his grandfather, varying sounds and life influences. The first act opens with "Pavement Special", a peek into a regular day as he walks the streets of his hood. "The story revolves around the past, present and the future." As a nod to the album title, he points out, "It begins with a ticking clock. This is the first thing that you hear. It starts off in present day, me walking up the street, speaking to the ouens. From there, I go to my grandfather and ask what he thinks of the current state of things. [For him] what is most disappointing is the youth."
Youngsta's subject matter speaks to the state of his time and frequently draws from the past as motivation for what is to come. This is amplified on the track "YVR", which is a letter of hope to his community and his generation. He expands on this, "It means be the Young Van Riebeeck of your own destiny. Be your own master." The presence of politics has always been apparent in his music. "I've always touched on the open wounds of the society. A lot of kids don't understand how South Africa came to be and especially the negative side. A lot of things, our leaders have kept from us. If they give us too information, we might see some of the things are [stemming from them]. I make sure I speak very openly about that".
For an album that has been as carefully put together, it makes sense that he drew from specific influences. To gain inspiration for 3T, "I listened to a lot of debut albums from my favourite rappers. I wanted to hear how they crafted their first albums." He notes that his two favourite debut albums are Nas' Illmatic and Ready To Die by The Notorious B.I.G; both celebrated classics. "I also listened to [Nipsey Hussle's] Victory Lap and there's a lot of West Coast influence on the album". The most obvious shoutout to this is "To Live and Die in CA". "That West Coast synth, the palm trees, the ocean. Los Angeles and Cape Town are very much a mirror of each other".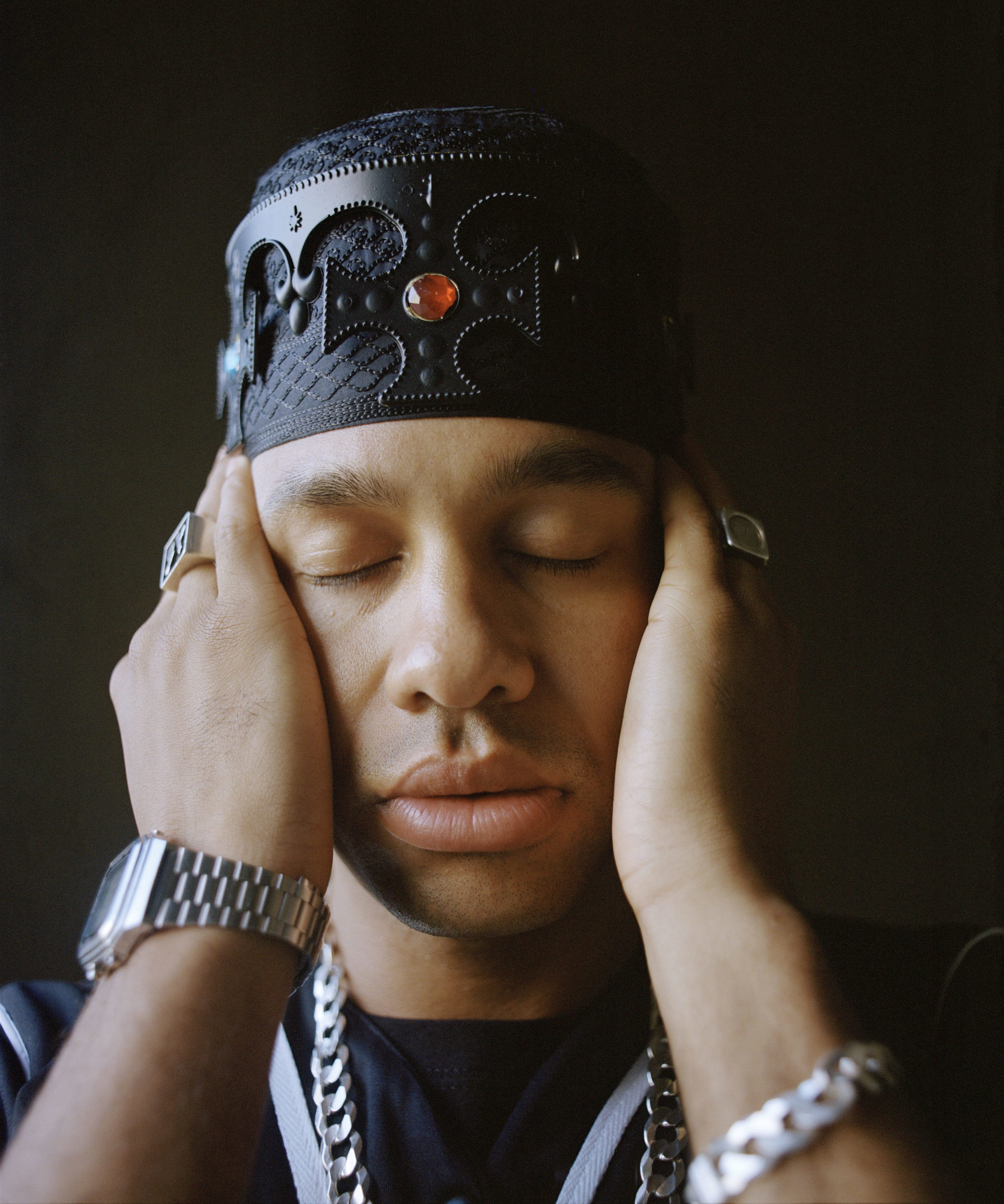 For Youngsta, the challenge was also to be inventive and offer something new, "I've introduced myself about 30 times so the question was how does someone re-introduce themselves and speak to a newer audience. Some have only listened to mixtapes, others not."
Expanding further on the sheer scope of his work, the rapper describes his career as unorthodox in the South African context. The art of album making within the local music landscape is lacking with few artists willing to really put time into the craft of producing a well thought-out album. We seem to have a market for short singles, quick radio hits. He says, "South Africa is behind. I've never followed the rule book. Nothing the industry does affects me much. I've made 30 mixtapes, I don't work at the South African artists' pace, especially in Cape Town. I might have given up rapping [if I did that]. Nobody would have given a fuck." For an artist who had already dropped 24 mixtapes at the age of 19, time has always been of the essence.
Youngsta has never shied away from being the voice of Cape Town and a proud representation of the City. On the question of whether he feels an onus for Cape Town hip-hop being taken seriously, he is not hesitant in response, "Everything I do is centred around the city. I'm consistently playing around Cape Town and coloured culture." With track listings like "The Cape of Good Hope", "GHAM", "KAAPSTAD NAAIER", and "YAATIE", this is clear.
"GHAM" is probably one of the most notable cuts from the album, a critique on how language and lingo is the source of identity – specifically for the coloured community. "Gham is a word that's been used to stereotype the coloured race: the ones who don't have the teeth, the gold chains, the gangsters." His motivation on this track and the album is "to remind the current generation what they are and where they came from. We don't have an ownership of it because society has made us feel [it's not something to be proud of] For him, language is a crucial part of this. "If it's kwaai, say its kwaai [instead of cool]. Being proud of who you are and where you come from."
He is a gifted storyteller and the story here is clear. 3T is an inspired look at the world that has shaped him and shows an unclouded self-awareness. This is the lasting impression he hopes people will take away from the project. "We aren't saying it will go double platinum but if you look back on this album in 10 years' time, you've learnt something." And if it doesn't happen on first listen, maybe it will take time.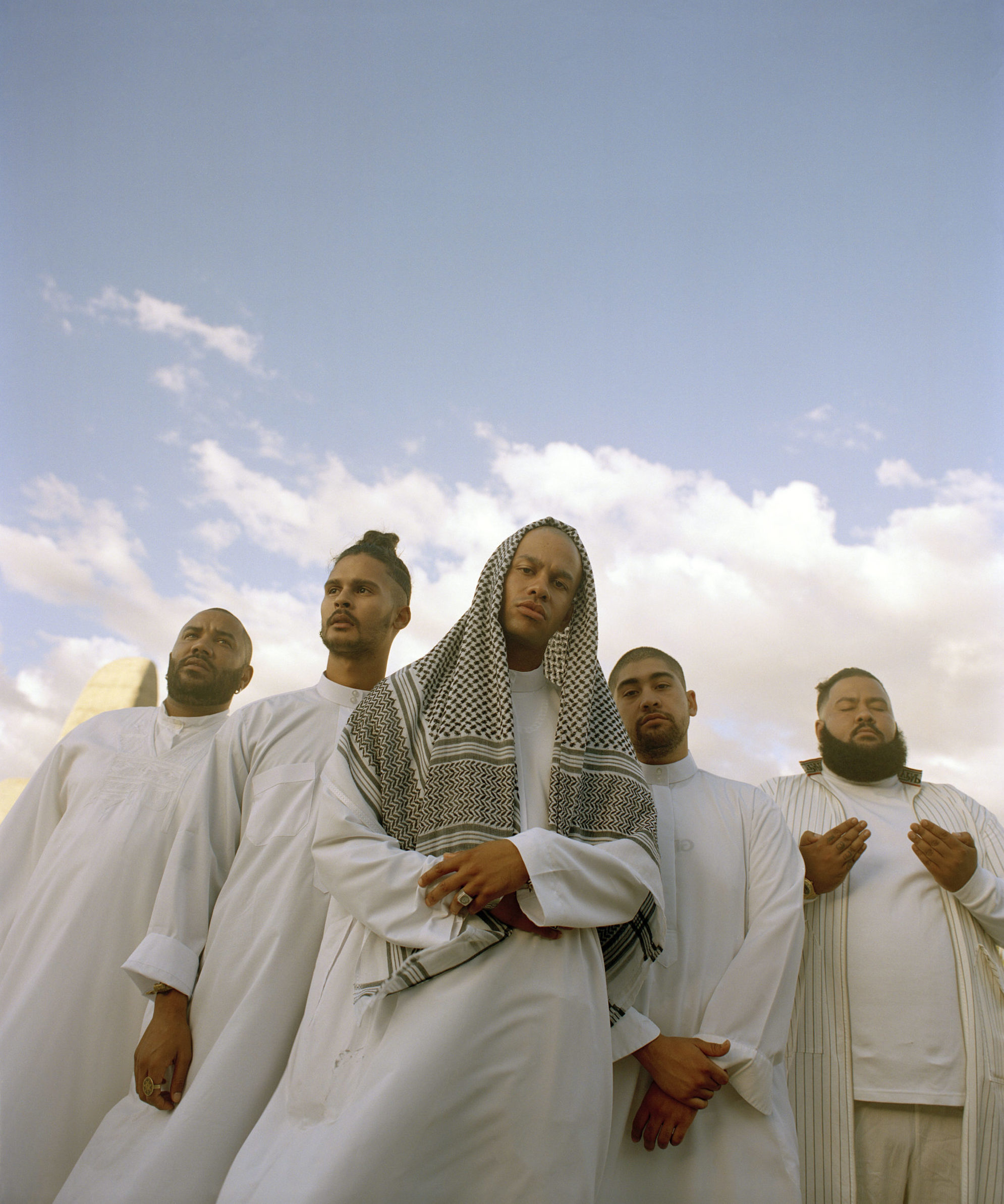 Photography: Imraan Christian
Creative Direction: Imraan Christian
Assisted by: Justin February and Waseem Noordien
Cover design: Mzo Gcwabe