Zaid Osman is quietly unassuming. His modest demeanour a stark contrast to the magnitude of his entrepreneurial achievements at age 25, Zaid is the founder of the Lost Property Store, Sneaker Exchange in South Africa and his newest streetwear venture, Grade Africa. On how he got into sneaker culture, he says "Almost feel like I was born into it."
Growing up in the US, streetwear and sneaker culture was practically imbued into his DNA. "I was there from the age of four till 15 so my older brother was always hectically into sneakers and all of that type of stuff and then for me it kinda just happened that that love of sneakers came about. I remember like around that time Air Force Ones were huge; Jadakiss, Fat Joe, like that whole era was quite big. And like every weekend there'd be like a new Air Force One drop with a different colour. People would camp out, crazy reselling, and all of that type of stuff around [the sneaker drops]."
"I never really had money to get the shoes, so I would do whatever I can, whether it being cutting grass and ploughing snow, like doing whatever to still go out there and hustle money to buy shoes. I would do that and then I'll go out and buy the hottest releases or whatever's out there, camp out two or three days [in the] cold and all of that type of vibes just to buy shoes."
The move back to SA mid-teenage angst was a big adjustment for him. "I came back when I was 15 years old; I hated South Africa. I was telling my parents 'Guys, I'm ready to go back. What am I doing here?' But at that same time you need to understand that at 15 years old in the States you're about to get your part time job working at McDonald's or wherever, but you're still in high school. You're about to get your driver's license, you're so much more mature at that age already. You come back to South Africa and it's like 'here's your school uniform.' I'm like, 'uh, I've never worn this thing. How do you tie a tie?'" It hit him hard and threw him straight into depression.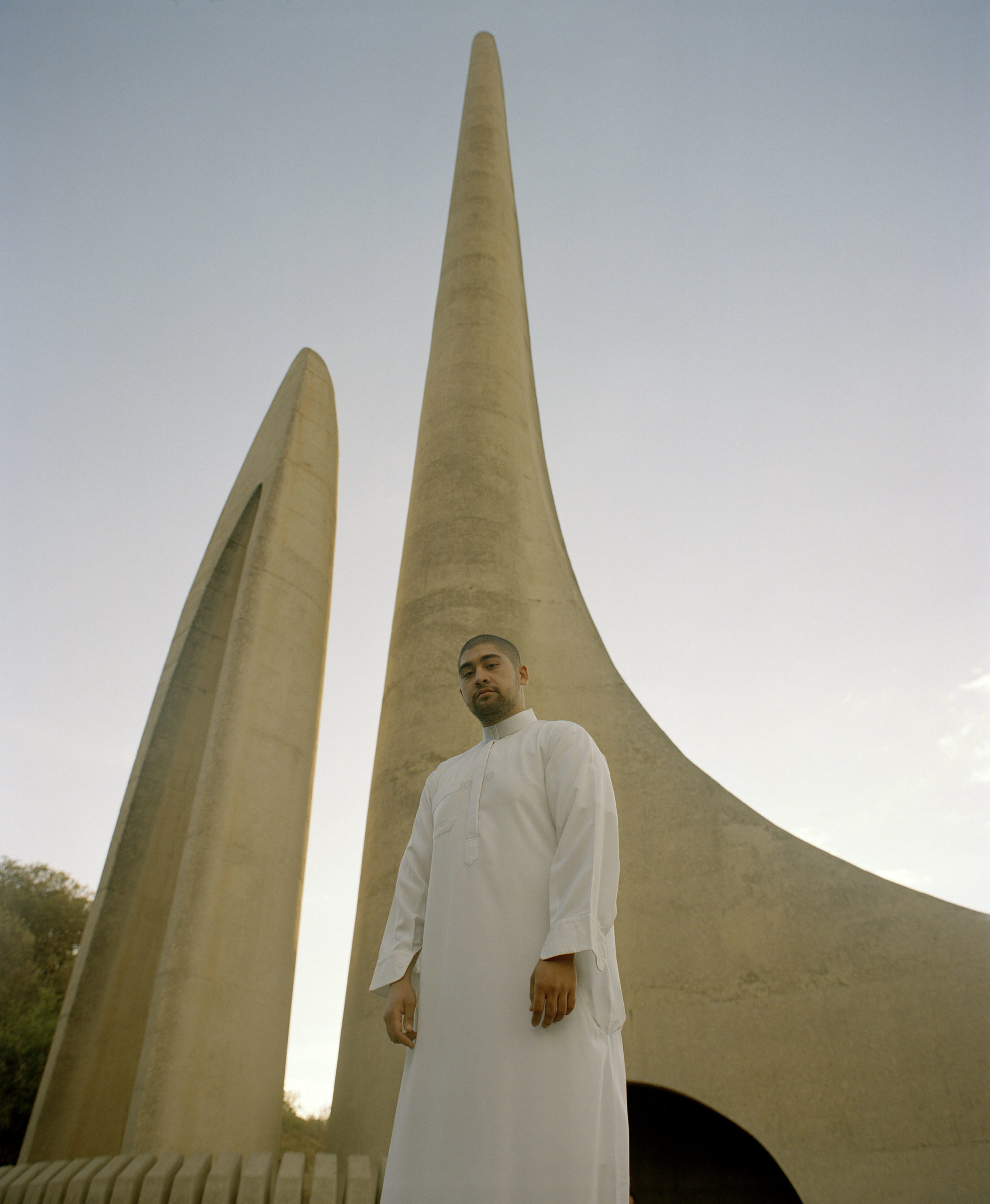 On assimilating to Cape Town culture, he says, "My mom always wanted to introduce me to my South African culture. She was always like 'we're not living here forever.' We were US citizens and we would visit South Africa on holiday like every two to three years, but it's different being on holiday and actually living in a place. So for me, when I came down to visit South Africa, I loved it. I was like 'yo, this is next level, I can't wait to move here.' The second I moved here I was like, 'oh wait, I'm not going back?' And that's when it kinda hit me like, okay, I need to kind of see how my passion can turn into what I loved doing."
Before the move, he sold half his sneaker collection figuring that sneaker culture wasn't as big in SA as it was in the States. He was right. He got here and found releases that would sell out in a day in the States, sitting on shelves cross-Atlantic. He began taking sneakers from SA and selling them stateside, and bringing shoes that were unavailable in the African market back from the US to sell here. Working through the difficulty of the cross-continental move helped grow his passion for sneakers again. His reputation grew as the sneaker connect and he began importing sneakers for local artists and celebrities without knowing who they were. "I remember going to UWC once to drop off shoes for Scoop and like saw the reaction that people were giving Scoop. I'm like, wait, what is going on here?"
"Eventually you grow out of [the difficulty of moving to another country in your teens], you get exposed to a lot more different things and you realize that being at that age and moving back to SA, you actually were super blessed. And now I'm super thankful to my parents for that opportunity of seeing both sides of the spectrum [of life in South Africa and in the US]."
He moved back to SA at a time when there was a palpable shift towards hip hop and authentic sneaker culture in South Africa. "At that time, Jordans were rocked by like super coloured 'gham' people, and to see that switch… Because yeah, Carvelas were big in townships but fake [sneaker brands] were still very big. Fakes was still like, people would just buy fakes, you know? And it's crazy to kind of see that and to bridge that and to see where [sneaker culture] is at now."
Lost Property Store was the natural progression of him making a living out of his passion. He would approach retailers and work out discounts to take all of their stock and resell it. "It was crazy because at that time they'll give me that discount. They were like 'you're taking everything? You're sure you wanna buy everything? What size do you want?' and I'm like 'I want all of it.'"
As sneaker culture grew in the country, other resellers popped up and were also buying out new releases from the retailers. An evolution to his entrepreneurial endeavours meant founding Grade Africa. "I don't want to just be known for reselling sneakers. I went back to the States two years ago after eight years of leaving the States; that was my first time back. Then it kind of hit me that people are constantly asking me like, 'what is actually in South Africa? What's happening out there?' And at that time I had Grade in the back of my mind, but I was always like I'll wait for the right time to rebrand."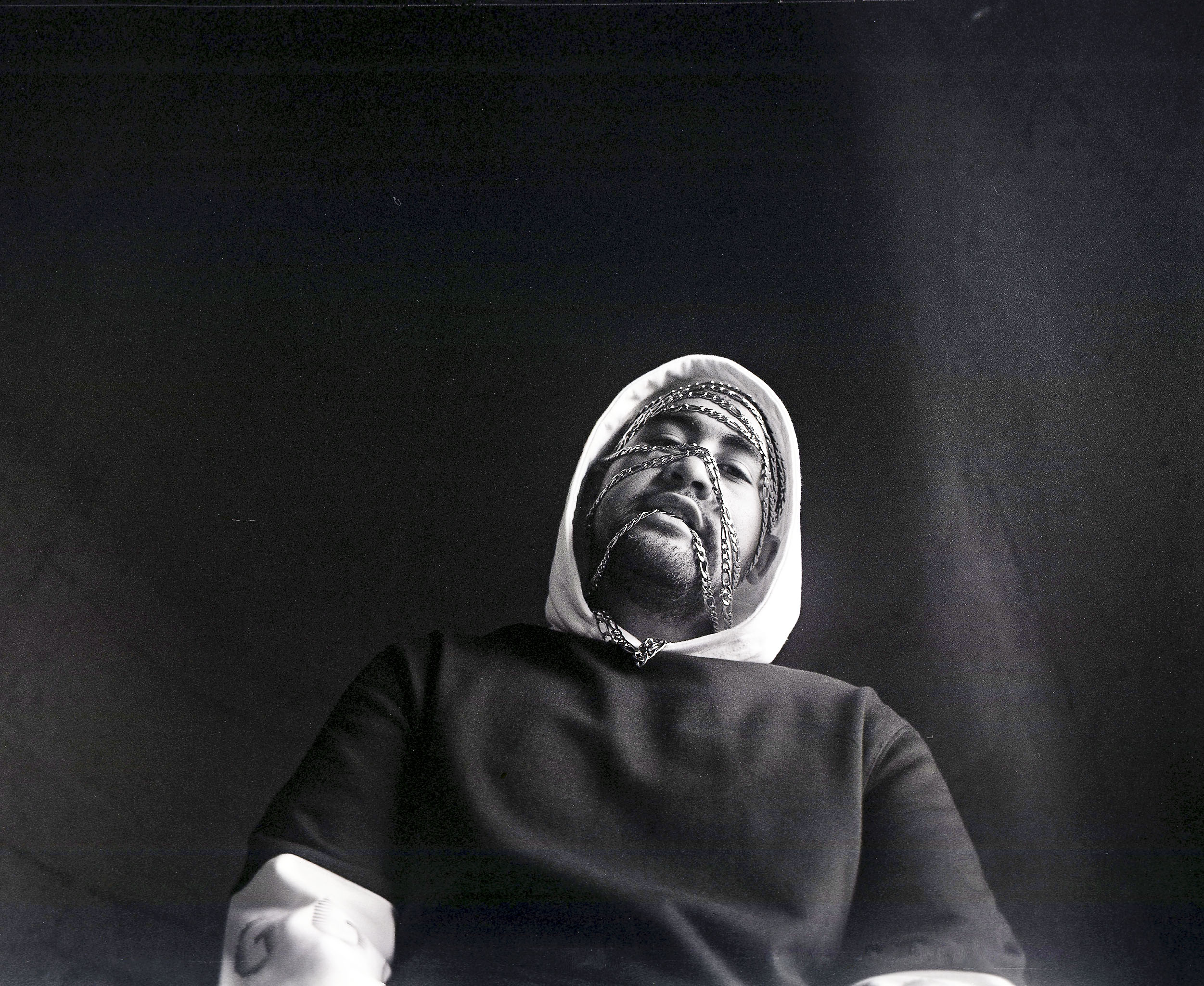 An online platform that highlights South African brands, Zaid says of his latest venture. "We focused on building Grade Africa as a brand to showcase product that we have on the continent to the rest of the world. So it kind of moves a lot away from sneakers into clothing, into streetwear, and really just showcasing what we have as a whole to the rest of the world."
Sneaker Exchange was founded because "I had a lot of shoes that I needed to get rid of to pay bills. So it was kind of started by mistake. I had shoes that I needed to get rid of so I was like, let me start this event where I can get rid of my shoes and kind of just find a way to pay these bills. And then from there it kinda grew into a space where people were like, 'Yo, I want to be a part of the event, I want to do this.' And at that time I'm already selling sneakers to a lot of these rappers and artists and they're like, 'Yo, actually we wanna to be a part of that also, we we want to perform here.' I'm like, 'here's three pairs of shoes, come perform.' You know, it was those type of deals, how it all started. And then it gets to a point where it's like now brands and sponsors want to activate within it and you're like, Whoa, okay, that's kinda crazy."
Navigating Cape Town's street culture, he's found himself being part of a community. "It's crazy because looking back, it was never really trying to be a part of a community, but it was always just doing my thing and then a community formed. It's dope to see all of my homies doing crazy shit and we all still there, you know, and everybody's doing their crazy shit in their own lane, which is really dope. But in a sense of like being a part of the community, it's like I see the piece that I hold in everything because a lot of stuff was ideas that we created and paved the way for a lot of the other types of stuff out there today."
His modest demeanour unable to allow him vanity of self-indulgence, he adds, "I dunno, it's weird because it's like I don't really feel like I'm doing anything but at the same time I know what I'm doing and what those things do."
Recently featured in a documentary curated by Highsnobiety on Cape Town's sneaker culture, I ask if that kind of acknowledgement means something to him. "It's dope because, I mean, growing up Highsnobiety was always one of those platforms where it's like, you know… your Highsnobiety, your Hypebeast, your Complex, and all of that shit was always there. So to have to be included in some type of article for Highsnobiety is like, 'Oh shit!' Like I guess what I'm doing is making some type of wave and people are kind of latching onto it."
The future is a combination of "bringing the level of [streetwear] brands in South Africa up, and from a Sneaker Exchange perspective, it's bridging the streetwear angle that we've been doing in South Africa to the rest of the continent."
In the ten years since his homecoming, he's left an imprint in South African street culture that is unrivaled. The antonym of ostentatious, Zaid Osman is steadily going about the business of taking Cape Town to the world.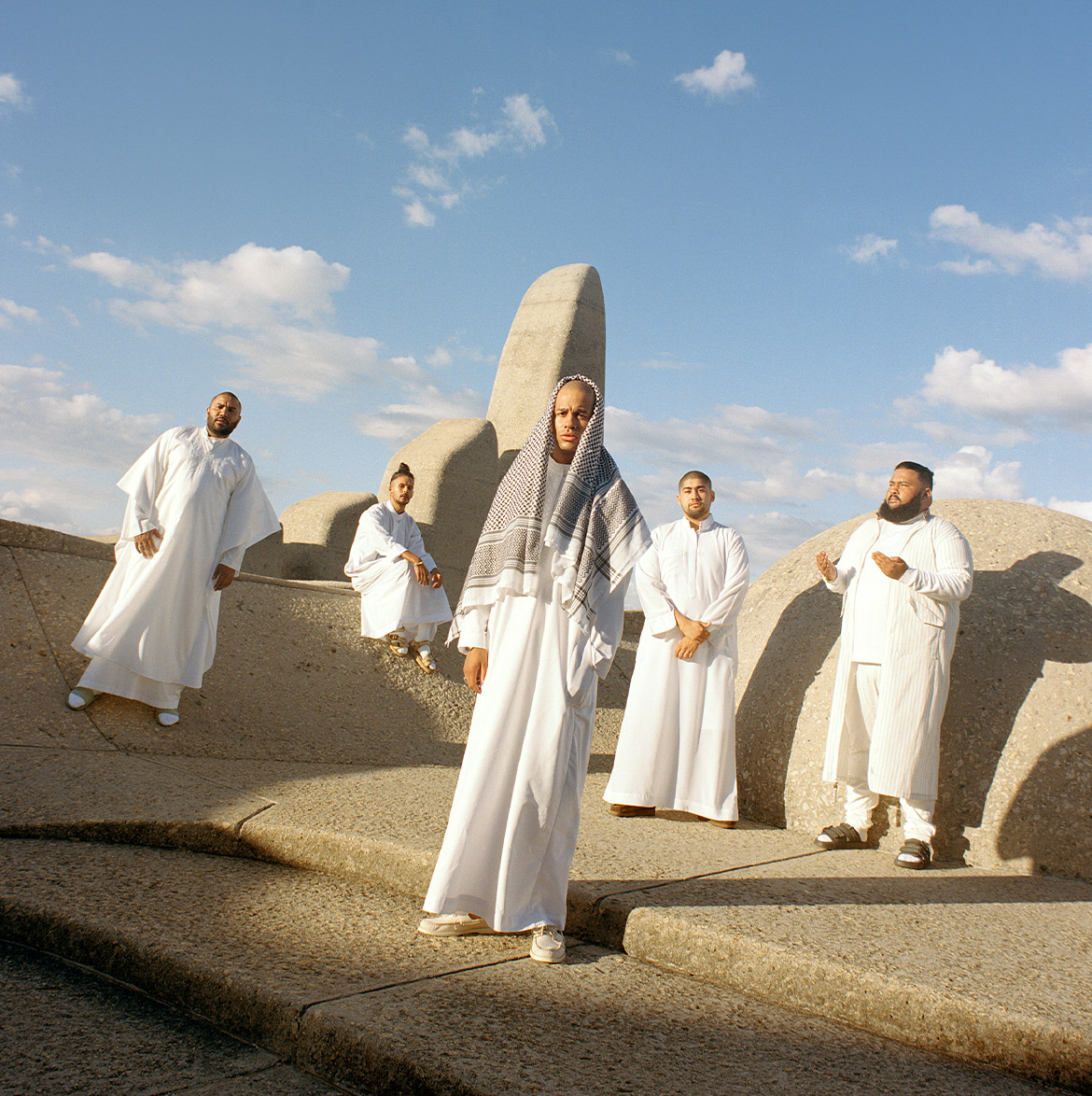 Photography: Haneem and Imraan Christian
Creative Direction: Imraan Christian
Assisted by: Justin February and Waseem Noordien
Cover design: Mzo Gcwabe