She began dancing at four years old when her grandmother would put her and her cousin in a clown suit for the entertainment of the family at gatherings, and make them sing and dance for the aunties. She's taken up the aunty baton, and her cousins' kids now perform for her in what has become a hallmark of coloured family gatherings. "I'm mos now the auntie that dances. So now they need to impress me. So they've worked out their things and I'm like 'OK, here we go; its Che's turn, Che's gonna dance for me now'. She does her whole performance, she remembers all the lyrics in the song – "Freaky Friday" is her favourite – she knows lyrics, I'm like this girl is killing it! And the legacy continues."
Tarryn "TNT" Alberts' dynamite comes in the form of performance coach auntie, mentor to the youth of Eldorado Park with her dance academy, and one of the most compelling dancers to light up a stage over the past decade. Her gift has taken her to stages across the world. Her latest venture was setting the stage alight with DJ Doowap at Afropunk Brooklyn.
"It was insane! When I say insane, it's weird to explain to people how it is on the other side. You can't explain it, you must be there to experience it, you know? But we f*cken rocked the crowd and we gave it to the people, South African style. We won them at the end of our set – the crowd was full – they left in the beginning, and then halfway through the set it got full. DJ Doowap was dancing and DJing! Like, who does that? Nobody does that! So yah, it was amazing, we did the best we could, we were wrecking people's brains because of our looks. You know mos how we are; we're loud South African girls, so people's necks were breaking. But its fine, that's why we went there mos, that was the whole purpose."
Never one to back down from a challenge, after walking out of a studio in Broadway where she had given a dance class herself, she met up with a few dancers from another studio while walking toward the subway. "Now I dunno how this got out, but word on the street is I was there and now people are like 'come, freestyle for us, we wanna see' and I'm just like 'girl you're messing with the wrong freestyler because I'm that girl hey, and I'm not scared for nothing.'" A video of her freestyling in the streets of NY as a response to the challenge exists; testament to her wys hulle attitude.
Tenacious is the word. Even though many people grew up giving the Sunday visitors the best of their talent-show performances, we'd never taken it any further. "I think what made me continue was the fact that people used to laugh at me; I was always bullied. I was bullied when I was growing up, like major. And boys used to do f*cked up things to me also because I was like a tomboy but not the boyish looking one; it's like she's more cute though so we're gonna f*ck her up, you know? It was a bit weird. So that always pushed me to actually become that person. In my mind low-key – low-key, I won't lie – I was like they're gonna suck my d*ck one day, all of them. All these people that used to laugh at me and throw stones at me and things, they're gonna see me on TV and they're gonna wish they didn't do that." Haha. Tenacious.
A quality that's served her well, she made a career out of her love for dance. Her motivation also had its roots in her community. "And the drugs in my community. You know when you're 16 you already have your first baby, that's the standard feature. When you're 18, you're lucky [if] you get married to the person who made you pregnant in the first place, you're lucky if that happens to you. If that doesn't happen to you, you fall pregnant again from another guy, and then the third child is from a different father because that's how the men are. So for me I just never wanted that in my life. My father was so strict, you don't even know! Up until this very day. My daddy is strict as f*ck. He also kept me away from a lot of things, and gripped me too, chained me down. Yho, my father chained me down.But it kept me out of the streets and I was so focused on being a dancer, the best dancer in the world."
She's been gracing world stages since. With her worldview opened up, and her influences growing with her, I wonder who still inspires her to push past her limits and take her artistry to the next level. "The people that inspire me forever will always be Manthe Ribane, my mother, my sister, those are the people… you know why? Because when I'm slacking, they tell me I'm slacking. They're like 'No bitch. You're tired, you look tired. And what is that? That's lame.' When it comes to inspiration, dance-wise, I think Lee-ché [Janecke, aka Litchi Hov] is one of those people that constantly remain an inspiration to me, 'cause he's like my dance mentor, dance father."
A member of the V.I.N.T.A.G.E Cru, along with Tarryn, Lee-ché is one of the assemblage that turned South African dance on its head. "V.I.N.T.A.G.E was always extra, we were always those people, that's why we started the crew in the first place. We were tired of these lame dancers – and I don't mean to say lame like that – but it is. Dancers were not moving, their bodies were not moving, they were static, they were not enjoying the music, they were not giving the people satisfaction. We were like we need to kill these people's eyes and their backs and everything.
We're coming with the fashion game, the whole concept, the dancing…. The fact that we did waacking and vogueing that time ago, 10 years ago, was like 'What the f*ck are they doing? Who's that?' That's literally what people were saying."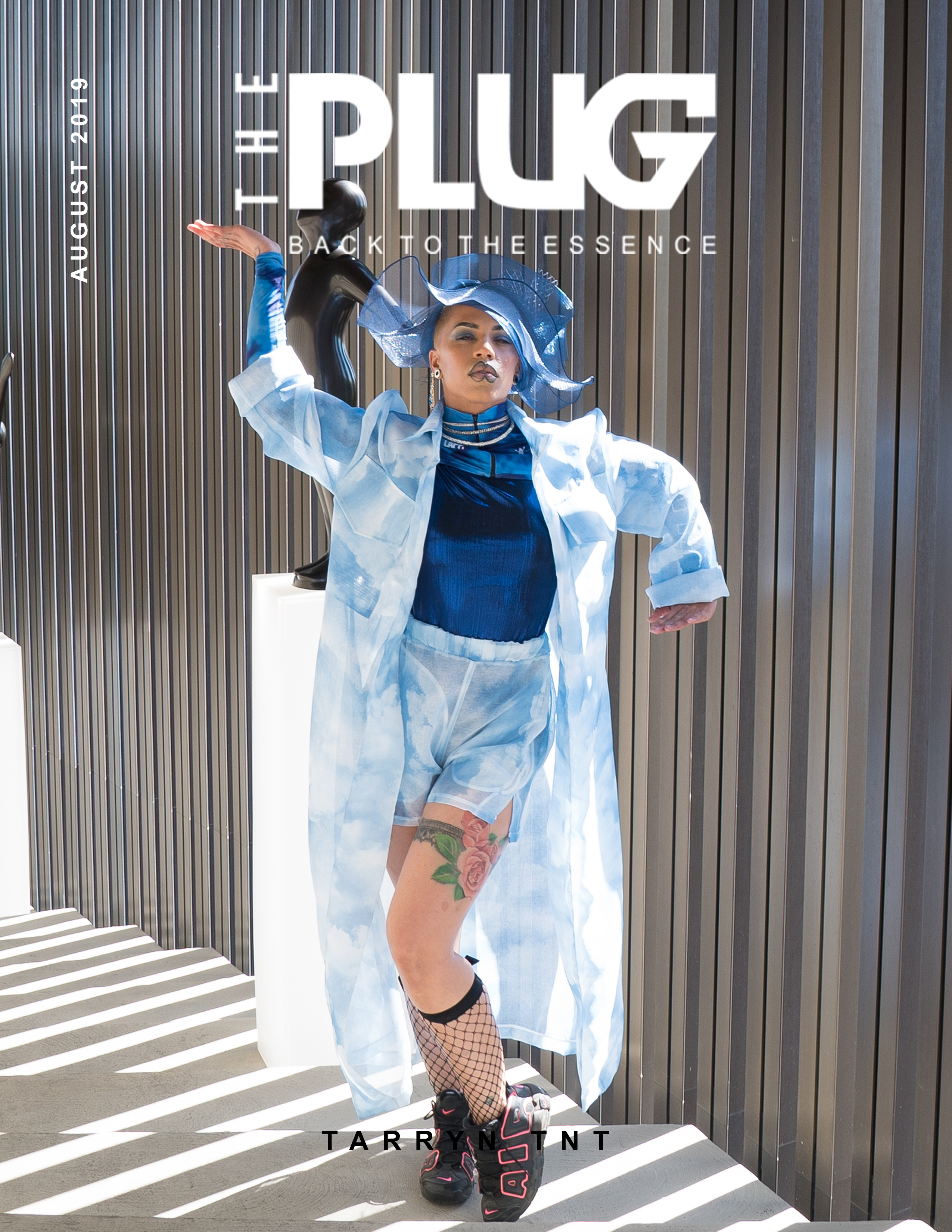 More than just a crew of dancers, their approach to working in the entertainment industry was to change the thinking around the way people approach the craft. They arrived at castings as a unit instead of individual dancers, and insist on being booked together, to highlight the power of the collective and how the art form can be elevated within it.
Asked if they've elevated the way people danced in SA in response to the crew, she says "I definitely think we have. So at the time we were on this episode of Step Up or Step Out, there was a lot of gender based violence happening around that time and a lot of gay people were coming out [around] that time also. And I feel like our dance, it made people speak man, I dunno. We were just being outchea, loud and proud, and fucking gay, and not giving a fuck about whoever says what. We even got attacked in town at the same time, at the taxi rank. As a crew we almost got attacked by people, we almost got mobbed actually in a taxi. But luckily the taxi queue marshal came and he saved us, he just chased everybody away with a spanner. Those were things that was happening around that time. And in terms of dance, we definitely inspired people to change. Not maybe changed it, but inspired change. And it happened because when you see things now it's like OK wow people are opening up to things now, it's more accepting now."
Representation is something that she champions. "Stand upon your word, rep what's true to you and what makes sense for you. Because at the end of the day then what the f*ck are you doing?"
Touring for four years in Europe, she always wanted to come back home to open her own dance academy. The dream realised and So Dope Dance Academy in Eldorado Park was born.
"I opened it for all the – or mostly – coloured communities. And I did that because I wanted to create a safe space for the kids of the community, just to be accepted and have people motivate them and guide them to excel in what they need to do, and their career choices, whatever it is."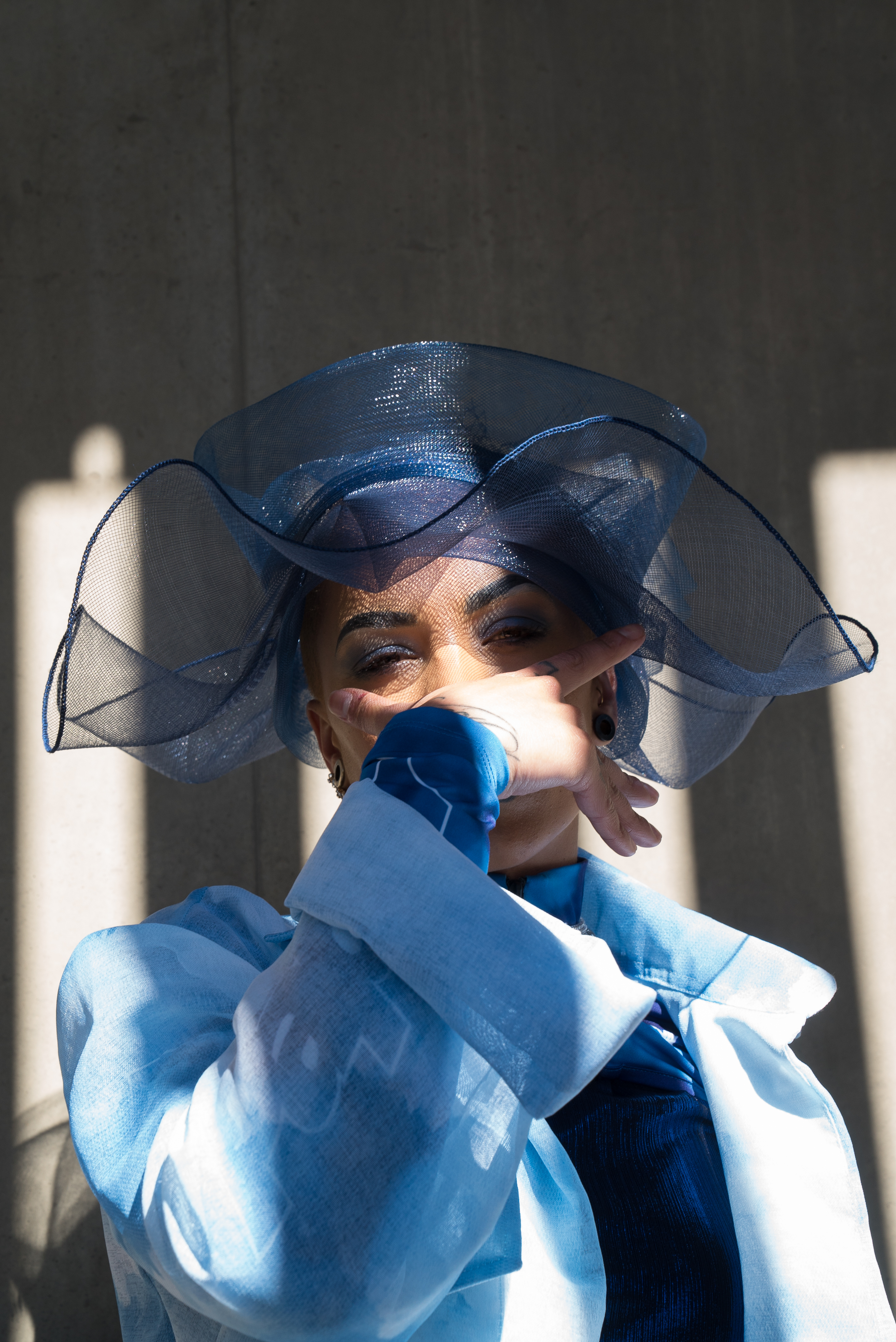 "Cause gee whiz! There's nothing happening in the hoods bru. Kids are just wasting on drugs and they're going to the dogs, and ya. So that's why I made it an academy, they learn through dance many things; they get a mentorship program, they do… So now it's an agency; they get booked for work, they train through dancing, you know?"
The change in the children has been evident over time. "The ones that used to come stoned, don't come stoned anymore to class so at least they respect the space. In terms of dancing they're definitely growing. I can see that the dance training in the class is actually working, it's not like… 'Cause I was testing myself there for a minute, I was like let's see if I can be a teacher. Because people think to be a choreographer and a performer and a teacher is the same thing; it's not the same thing, its three different things. And some people can be teachers and not performers. So my kids are getting there, they're getting better, it's like my pressure is working on them."
"I really wanna have six academies based in all these coloured communities with that So Dope logo on it. And I know that it's there for those kids. Because when we were growing up, we never had that, we didn't have that. I'm maybe – out of twenty people that made it, we're only five that's here in 2020. There's only five of us left. The rest died from different things. So ya, we just wanna leave the legacy, I guess."
On what being in the community means to her, she ends the interview saying "I've travelled so much, I've lived in different parts of the world, I've lived in Germany even, like after I've left school, because I just wanted to get away from home and I didn't wanna be around here. I just wanted to experience something different. So I've always been kind of like a gypsy, I'm yet to still move around and be in different parts of the world, but Eldos will always be my home and it will always be my base because I understand what's happening there and I feel like the people need help, and the kids need guidance, and I am definitely the person to be there for that."
Photography: Haneem Christian
Syling: Amy Zama
Makeup: Caroline Greeff