The Oxford Dictionary defines influence as "the capacity to have an effect on the character, development, or behaviour of someone or something, or the effect itself". Additionally, it can also be concluded that influence is "the power to shape policy or ensure favourable treatment from someone, especially through status, contacts, or wealth".
When we embarked on putting together the inaugural The Plug 100 list in 2017 we made the very deliberate decision to recognise and celebrate individuals who are impacting and shifting urban culture in a positive way. These individuals use their influence that they've accrued through their hard work over the years to move the industry forward. We didn't want to do a list about the richest people in the game or the best-selling acts simply because the depth of your pocket cannot always be equated with positive influence.
The people on this list have broken ground and pushed boundaries in a wide range of fields. These individuals move our culture forward through innovative work that inspires and uplifts. They leverage their social media following to market their work and in the process, have bridged the communication gap with their audience.
These young titans have the world in their sights; South Africa is just a starting point.
The criteria for the Top 100 list was as follows:
* We judged people on their work over the past 12 months and the impact it had on urban culture
* The work produced had to be authentic and influence culture in a positive way
* We looked at their internet presence and social media reach
* Excluded former and current employees/owners of The Plug
* We gave extra points to people who you repped SA on the global stage
We're proud to present to you 2018's The Plug 100 list (starting with 100 – 51):
100. Kyeezi
Radio Broadcaster, Event MC, Hip Hop Enthusiast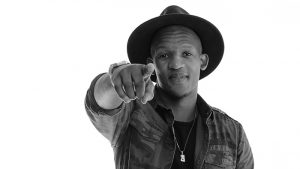 2017 Ranking – N/A
Kyeezi's name is synonymous with Cape Town hip hop. The former basketball player has given the Western Cape scene a voice since his days at UCT Radio. Now on Metro FM and Good Hope FM, he continues to punt the culture using a very authentic voice and approach. In addition to radio, Kyeezi is the go-to-guy for MCing at events and festivals in the Cape. Kyeezi's passion is infectious and we can see him rising on this list steadily over the next few years.
Instagram: @kyeezi
Twitter: @kyeezi
99. Muzi
Musician, Producer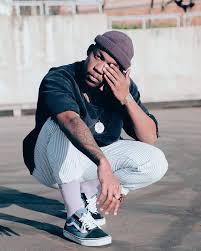 2017 Ranking – N/A
Muzi is undoubtedly one of the most exciting young musicians and producers to come out of SA. After dropping Afrovision, his critically acclaimed debut album, he immediately started getting recognition from international platforms and started booking key gigs at major festivals. His eclectic and unique approach to electronic dance music makes him a big contender for the next SA musician to blow up overseas. 
Instagram: @mvziou
Twitter: @muziou
98. Ndu Donsa
Marketing strategist, Brand Builder, Writer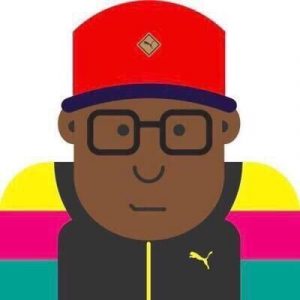 2017 Ranking – N/A
Ndu aka Skinnygenes makes his debut on The Plug 100 list this year. The young marketer wears multiple hats in the industry. If he's not putting together award-winning strategies and concepts for the likes of Castle Lite he is writing features for GQ Magazine and other titles. Ndu also puts out urban trend reports which feature valuable insights for brands. He is definitely one to watch for the future! 
Instagram: @skinnygenes_tv
Twitter: @skinnygenes_tv
97. Innocentia Taliwe
Market Development Executive, Bacardi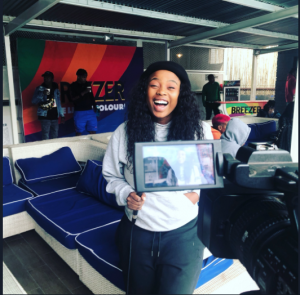 2017 Ranking – N/A
Innocentia is another debutant on The Plug 100. The Joburg-based marketer has been steadily grinding behind the scenes over the past few years starting in sales and gradually moving to the brand side. Innocentia is one of the savvy people behind Bacardi House Sessions and Bacardi Holiday Club, unique event properties that have helped ingratiate the brand with an influential segment of the urban market. 
Instagram: @innocentia_t
Twitter: @innocentia_t
96. Kgomotso Seabe
Brand Manager, Amstel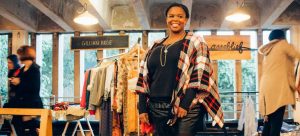 2017 Ranking – N/A
Brand Managers play a crucial role in SA's burgeoning urban culture. Events, clubs, influencers and online platforms all rely on brands for sponsorship and collaboration opportunities. Kgomotso Seabe has done a stellar job of associating Amstel and Amstel Lite with properties such as Pop Bottles, Boomtown and Fact Durban Rocks, just to name a few. Kgomotso has a sincere love for urban culture and is extremely passionate about growing the industry by leveraging the Amstel brand.
Instagram: @kg_koosh
Twitter: @kg_koosh
95. Tinuke Eboka
Fashion Enthusiast and Brand Influencer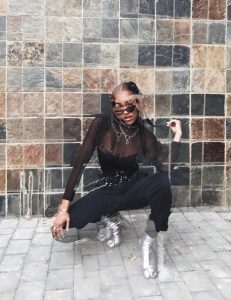 2017 Ranking – N/A
Tinuke makes her debut on The Plug 100 in stellar fashion. The rising influencer has been attracting a lot of attention on social media with her show-stopping ensembles at events all over SA. With a few campaigns already under belt, Tinuke made a big statement as one AFI's brand ambassadors who were selected to represent South Africa at the Fashion Week in Sau Paulo, Brazil.  
Instagram: @tnxbk
Twitter: @tnxbk
94. Okay Wasabi
YouTube sensation, Ad Star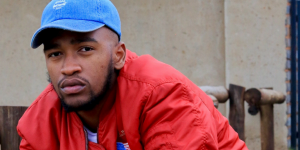 2017 Ranking – N/A
George Mnguni aka Okay Wasabi is one of SA's biggest YouTube stars who has harnessed and taken advantage of the power of social media. The hilarious Okay Wasabi rose to fame when he started making video skits and parodies of popular rap songs. After his videos went viral he promptly got a call from MTV Base who asked him to direct a new season of You Got Got. The sketch comedian can also be seen in the Toyota Rush campaign.
Instagram: @okay_wasabi
Twitter: @okay_wasabi
93. Wanda Lephoto
Designer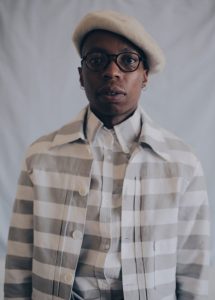 2017 Ranking – N/A
Wanda Lephoto is a ready-to-wear designer who is part of the trend-setting trio known as The Sartists. in 2016 Wanda launched his self-titled menswear line out of the need to tell stories. "We are here to tell stories, aiming to educate people through style," says Lephoto. His unique fusion of streetwear and workwear have earned him a cult-like following with his collections featuring prominently on runways at SA Fashion Week
Instagram: @wandalephoto
Twitter: @wandalephoto_
92. K-Dollahz
DJ, Music Fiend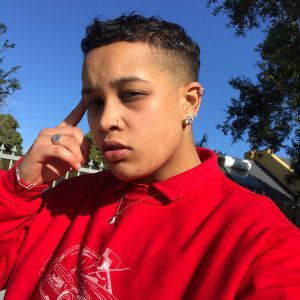 2017 Ranking – N/A
K.Dollahz is a CPT-based DJ who has stolen hearts with yaadt sets at gigs such as Boiler Room, Seize the City and Red Bull Music Festival. Features in GQ and walking and styling in Nike sneaker releases are just some of what has gone down over the last year, from this indomitable force of the culture.
Instagram: @Kdollahz
Twitter: @K.dollahz
91. Aewon Wolf
Musician, Entrepreneur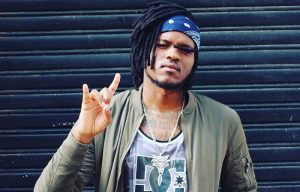 2017 Ranking – N/A
The singer, artist and director hasn't delved too much into music himself over the last year, but he has still had a massive impact on the creative industry. He built a creative lifestyle centre called The Warehouse in Durban to help develop and nurture the talent coming from the region and the possibilities with its development are endless.
Instagram: @aewonwolf
Twitter: @aewonwolf
90. Una Rams
Musician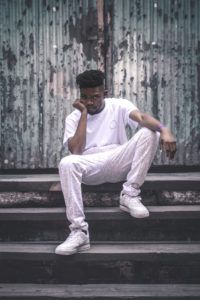 2017 Ranking – N/A
The Wavy Baby from Venda has really taken off over the last year with the release of his album, which was well received. The Rnb/Soul star recently went on a European tour in July this year and we can't wait to see how he grows further in 2019.
Instagram: @unarams
Twitter: @unarams
89. Helen Herimbi
Journalist, Broadcaster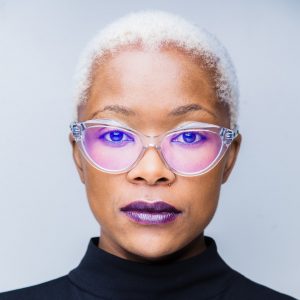 2017 Ranking – N/A
Helen Herimibi is one of the most respected music journalists in the land. The cultural critic has been documenting SA music and the musicians at the forefront of the industry for publications such as The Star, GQ, VISI, Hype Magazine and Rolling Stone. Name a South African musician and chances are Helen has interviewed them. This year Helen partnered up with our very own Mercia on the Helen and Mercia podcast which sees both journalists dissecting SA's hip hop scene on a monthly basis. 
Instagram: @uhelenh
Twitter: @uhelenh
88. Theresho Selesho
Festival Director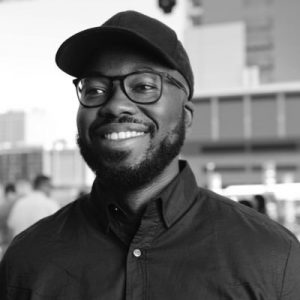 2017 Ranking – N/A
CEO of Matchbox Live, Theresho has begun a journey of creating and developing a live music and entertainment company that at its core is a driver for social change. Starting with their venture with Oppikoppi, the hugely popular music festival that's hosted annually in Limpopo. Expect to see more from this promising collective.
Twitter: @thereshoselesho
87. DJ Kenzhero
DJ, Event Curator, Venue Owner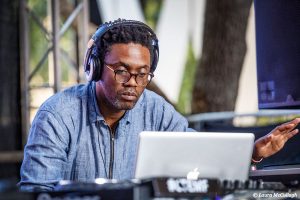 2017 Ranking – N/A
Kenzhero is a certified legend in SA. Party People might be long gone but Kenny has kept Joburgers occupied with his weekly show on Kaya FM titled Sound Supreme and with regular events such as Obrigado and We Got the Jazz. This year Kenny took things up another notch by launching Artivist with his partner Bradley Williams. Artivist is a hip eatery, bar and gallery that has added another dimension to the Braam scene.
Instagram: @djkenzhero
Twitter: @djkenzhero
86. 2 Lee Stark & the Off Boyz
Rapper, Rock Stars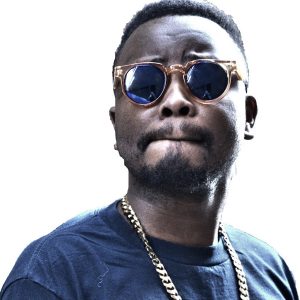 2017 Ranking – N/A
2 Lee Stark and the off Boyz ended 2017 with a whooping 140+ gigs under their belt. The crew carried the momentum into 2018 and promptly released 2 Lee Stark and Stephen of Kent's EP There May Be Wolves. The gigging also continued as they graced stages at epics events such as Oppikoppi, Homecoming Africa, Genesis All Black and Enter the Woods. Their partnership with Jagermesiter also cemented their rock star status.
Instagram: @2leestark / @theoffboyz
Twitter: @2leestark / @theoffboyz
85. Mamakashaka
Agency Owner, Events Curator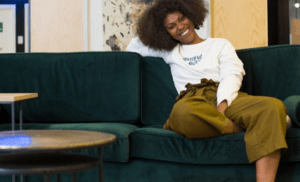 2017 Ranking – N/A
Nandi Dlepu might be making her debut on The Plug 100 but she's no newbie to SA's urban culture scene. After co-founding and operating the popular Wknd Social with her mates, the enterprising Nandi decided to branch out on her own. In came Mamakashaka, a creative agency; Bloom, a platform for creative women and entrepreneurs; and Feel Good Series, a monthly event that takes place at rooftops all over Joburg. Undermine Nandi at your own peril! 
Instagram: @mamakashaka
Twitter: @mamakashaka
84. Moonchild Sanelly
Musician
2017 Ranking – N/A
Moonchild Sanelly is a fearless and uncompromising artist. Her music and dancing have become instantly recognizable due to her high energy and creativity. A few features with world-renowned dance producer Mpahorisa has catapulted her into stardom. A European tour with Die Antwoord ensued and 2019 is set to be an even bigger year for her.
Instagram: @moonchildsanelly
Twitter: @moonsanelly
83. Karabo Poppy
Illustrator, Designer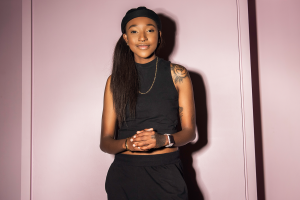 2017 Ranking – N/A
An illustrator, designer and street artist, Karabo has become a creative force to be reckoned with. Her Orlando Towers illustration is truly something to behold. A number of magazine features and campaigns over the last year has risen her stock to great heights.  We look forward to more exciting projects from her.
Instagram: @karabo_poppy
Twitter: @karabo_poppy
82. Mkay Frash
Sneaker Head, Cultural Connoisseur 
2017 Ranking – 61
One of the biggest influencers of streetwear and sneaker culture in SA. Mkay is also the founder and owner of online magazine Hunting For Kicks. Mkay also moonlights as a member of the influential Boyz n Bucks collective His contribution to the industry has stood the test of time and has gone from strength to strength.
Instagram: @mkayfrash
Twitter: @mkayfrash
81. Menzi Mcunu
Fashion Aficionado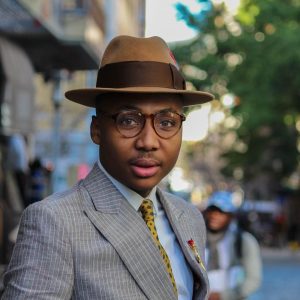 2017 Ranking – N/A
Menzi has had a very impressive year. The founder of Afrocentric Gentlemen started off the calendar year by being chosen by GQ as the Best Dressed Man in SA and followed it up with numerous international trips and honours. Menzi's style shone through at the popular Pitti Uomo showcase in Itally and at the Sau Paulo Fashion Week where he represented SA as an ambassador for AFI. The young fashion fundi also added collabos with Vaseline Men and Bisquit Cognac to his growing portfolio.
Instagram: @menzi_xonx
Twitter: @menzi_xonx
80. Imraan Christiaan
Photographer, Visual Artist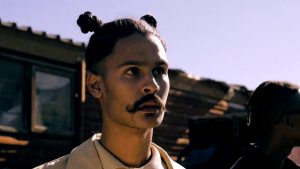 2017 Ranking – 56
Imraan is one of the most exciting and unpredictable visual artists in the country. This Cape Town native has been driving social change through his powerful visuals and artistic collaborations. He worked with Anthony Bila to produce the Brand SA campaign titled Dala What You Must, which won a bronze Loerie, and featured on CNN for CNN African Voices. 
Instagram: @imraanchristian
Twitter: @christianimraan
79. Melusi Mhlungu
Advertising Wiz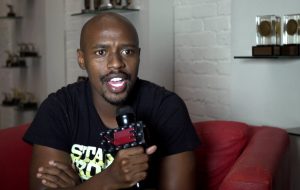 2017 Ranking – 81
The award-winning creative is back on The Plug 100 list. Otherwise known as Adverttown, Melusi is one of the advertising pioneers in SA. A multi-award winning copywriter, he now works at the renowned David agency in Miami, producing work for some of the biggest brands in the world. 
Instagram: @adverttown
Twitter: @adverttown
78. Chisanga Mubanga
Photographer, Creative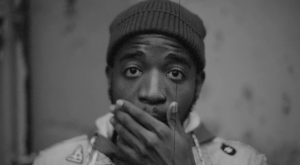 2017 Ranking – 74
A former strategist at FCB agency, Chisanga isn't your normal street fashion photographer. He's worked with a number of major brands creating important stories. His podcast with Tipi Dang titled Pie Slovakia Dance has been producing cutting edge content that has gained favourable traction.
Instagram: @thechaitea
Twitter: @chisangamubanga
77. Uncle Party Time
DJ, Trendsetter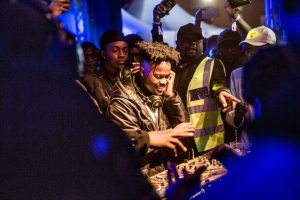 2017 Ranking – N/A
Uncle Party Time, or Junior to those that know him, is a versatile and supremely talented DJ who has been shaking the JHB scene up for the past two years. Party Time is one of the people responsible for changing the playlists in clubs and bars all over Jozi by bringing in a newer, wavier and trapper sound. Artists like Champagne 69, J Molley and Gator are all benefiting from his constant push.
Instagram: @unclepartytime_
76. Kulture Kollective
Creatives
2017 Ranking – N/A
Kulture Kollective is an exciting unit that is looking to disrupt the urban culture space. These culture pushers have created a multitude of unique musical experiences over the past year or so. From developing the Frank Casino documentary to collaborating with Shane Eagle for his highly successful Yellow Tour, they have stretched the boundaries of musical innovation.
Instagram: @Kulturekollektive
Twitter: @kultureza
75. Noxolo Mafu
Deputy Editor, Cosmopolitan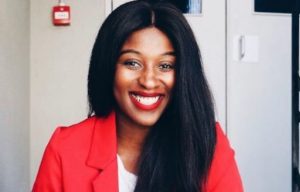 2017 Ranking – N/A
At just 26 Noxolo Mafu has already produced 'a dialogue on street culture in Johannesburg' in the form of her documentary Soweto Rising – which garnered international acclaim and was nominated at the Jozi Film Festival – been a video content producer at News24, before joining Huffington Post SA and later taking up the role as Deputy Editor for the publication with a readership of over 1.6 million. Her latest role is that of Deputy Editor at Cosmopolitan SA, and with her experience in various journalistic pursuits, her nuance and balance in the media landscape is a refreshing voice.
Instagram: @nox_mafu
Twitter: @nox_mafu
74. Kid-X
Rapper, Entrepreneur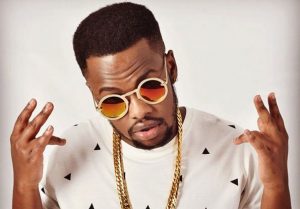 2017 Ranking: N/A
Mfana ka Aunty is one of the most versatile and gifted hip hop artists to emerge from SA in the past decade. After having one of the most downloaded mixtapes in South Africa, he took nearly three years to hone his craft and put together his debut album. The journey through the double disc highlights the rapper's writing skill, near-flawless delivery, and eagerness to tell a uniquely South African story with the overall concept. Part-owner of Raplyf Records, his is a beautiful and honest story of navigating the peaks and pits of life and fame while letting the gift of his artistry guide you in its delivery.
Instagram: @kidxsa
Twitter: @kidxsa
73. Lebogang Rasethaba
Commercials Director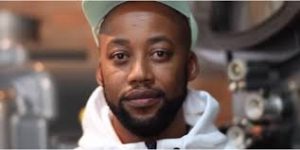 2017 Ranking: 70
With four full-length documentaries behind his name Lebogang Rasethaba has a passion for storytelling in the South African context and dissecting political conversation for younger audiences. He's had his Sons of Kemet, "In the Castle of My Skin"  music video featured at TEDGlobal 2017 and some of his most recent work includes Nadia Nakai and Frank Casino's Money Calling campaign for Castle Lite. Co-founder of Arcade Content, the production company took home the Creative Circle Ad of the Year award for his work on #Operation45, a cleft-palate correction surgery campaign. He's also been shortlisted at Cannes Lions and won several Loeries awards.
Instagram: @lebogangrasethaba
Twitter: @LeboRasethaba
72. Loyiso Mkize
Visual Artist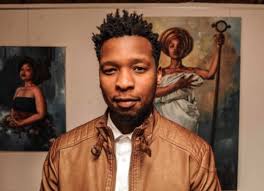 A visual artist par excellence, Loyiso Mkize's exhibits showcase his interpretation of African excellence through striking imagery. After being the head illustrator for the Super Strikas comics, the artist began publishing his own graphic novels with Kwezi the superhero. He was part of the Comic Con Africa this year, but still continues his unique storytelling through fine art on the African identity.
Instagram: @loyisomkize
Twitter: @loyiso_mkize
71. Prime Obsession
Creatives, Fashion Influencers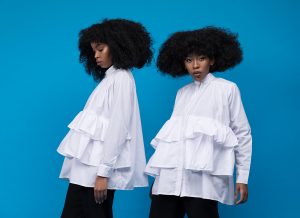 2017 Ranking: 84
Shelley Mokoena and Keneilwe Mothoa make up the duo of Prime Obsession who have reenergised the South African fashion scene with their minimalistic looks and edgy styling. Collaborating with brands such as Calvin Klein, and Woolworths, the duo have been featured on Vogue as they spearhead their vision for the South African fashion landscape.
Instagram: @prime_obsession
Twitter: @prime_obsession
70. Akio Kawahito
DJ, Events Curator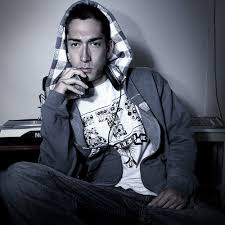 2017 Ranking: 39
One of the founders of Kool Out, Akio had not only set himself apart as a DJ, but also contributed to the positioning of hip hop culture in South Africa with his brand partnerships. Continuing to provide a home for hip hop lovers with Kool Out Sundays every last Sunday of the month, he has expanded the outfit's event offering with the Alchemy series. Akio also toured Europe this July with the Kool Out crew, DJing in various cities around the continent.
Instagram: @akio_kawahito
Twitter: @Akio_Kawahito
69. Moshe Ndiki
Actor, TV Host, YouTube sensation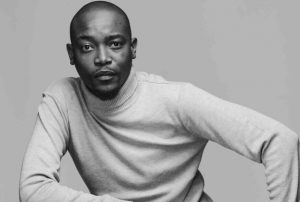 2017 Ranking: N/A
A Youtuber like no other, we got to know Moshe through his hilarious commentary and takes on popular culture and as an agony uncle in Bona Mag. He has since expanded his on-screen coverage to presenting Uyang'thanda Na and also taking on a role in Mzanzi Magic's The Queen.
Instagram: @moshendiki
Twitter: @MosheNdiki
68. DJ Dimplez
DJ, Events Curator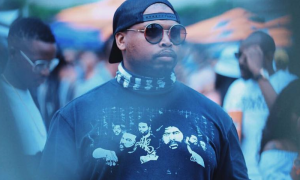 2017 Ranking: 43
Dimplez has been staple in SA hip hop since he first entered the market. He popularised the release of hip hop tracks by DJs in South Africa and also the outdoor hip hop festival scene. Pop Bottles has since gone international with their lifestyle experiences and DJ Dimplez continues to release music that gets us moving.
Instagram: @djdimplez
Twitter: @DJDimplez
67. Anees Petersen
Fashion Designer
2017 Ranking: 41
The founder of Young and Lazy, Anees saw a gap in the SA fashion market and took it after studying at the Cape Town College of Fashion Design. He's worked on the Woolworths RE: denim brand, collaborated with Nike to launch the AirMax 270 with Young and Lazy, and has been determined to be a voice for Muslim Capetonian youth through his fashion. 
Instagram: @aneespetersen
Twitter: @Young_And_Lazy
66. Microwave Boys
Broadcasters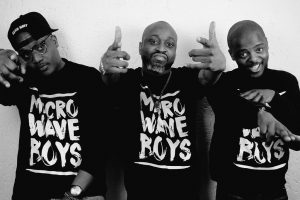 2017 Ranking: 76
Bringing us together every Friday for a hilarious weekly roundup of social commentary on their youtube channel was how their journey began. The Microwave Boys have since taken the breakfast slot on TouchHD with Yaya Tokota and expanded their brand to a Friday night show on BET Africa called This is Africa, or TIA, with a panel of other commenters for a hilarious take on African clichés.
Instagram: @microwaveboys
Twitter: @MicrowaveBoys
65. Cutthroat/La Familia
Music and Fashion Entrepreneurs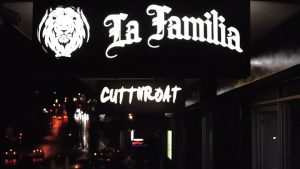 2017 Ranking: 66
The Cutthroat family came together as a record label and management company to forge a path in the SA hip hop community to set them apart from the rest. La Familia is a streetwear retail unit that complements that lifestyle. Their First Thursday events amalgamated the brand identities and continue to set trends and redefine the North lifestyle.
Instagram: @cutthroat_ent
Twitter: @cutthroatza
64. Kenny Jules Monrifi-Winslow
Fashion Anthropologist, Writer, Influencer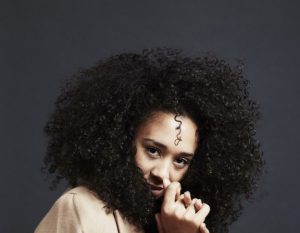 2017 Ranking: N/A
A Parsons MA graduate, Kenny is a fashion anthropologist with a love for the arts. A discerning writer on The Third Citizen – her blog – Kenny has partnered with many brands in showcasing her lifestyle influences and recently attended New York Fashion Week, capturing it from a perspective like no other.
Instagram: @kennyjmw
Twitter: @KennyJMW
63. Fred Kayembe
Cultural Critic, Writer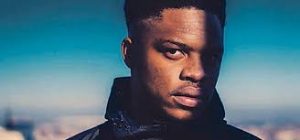 2017 Ranking: 13
The former editor of Hype Magazine, Fred has a storied history with hip hop. His commentary on the genre is still highly sought after and expanding his storytelling on the music scene saw him release a short film this year titled Keys Open Doors.
Instagram: @fredxxvii
Twitter: @Fred_Mercury1
62. Cedric Nzaka
Photographer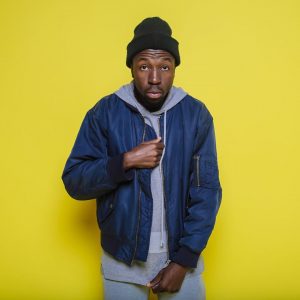 2017 Ranking: 18
Cedric is a premier photographer in Africa's cultural landscape. Starting off by capturing the faces of Braam navigators in his everydaypeoplestories series, he has worked hard over the years and recently seen his photographic work featured on Vogue.
Instagram: @cedricnzaka
Twitter: @Cedric_Nzaka
61. Sibu Mpanza
Broadcaster, YouTube sensation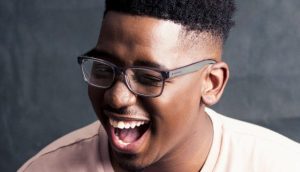 2017 Ranking: 62
A YouTuber that endears himself to his audience with his weekly doses of social commentary and introspection, Sibu has grown his brand by partnering with causes and campaigns close to his heart and has recently joined Yfm's lineup on weeknights with Carissa Cupido.
Instagram: @sibumpanza
Twitter: @Sibu_MpazaSA
60. Sibu Mabena
Agency Owner, Artist Manager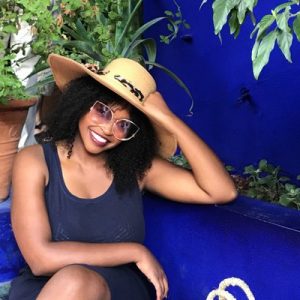 2017 Ranking: N/A
As the founder of creative agency Duma Collective, Sibu Mabena is a woman of many talents. In event consulting, she's elevated with each #FillUp event of Cassper's, been involved in Homecoming, Afropunk, the MAMAs, SAMAs, and SAFTAs. Her agency manages artists and celebrities such as LootLove and Dotcom, does social media management and also focuses on brand campaigns.
Instagram: @sibumabena
Twitter: @sibumabena
59. Frypan Mfula
Retailer, Festival Curator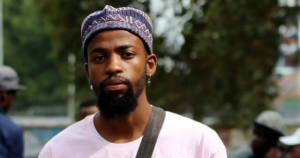 2017 Ranking: 90
The founder of online streetwear store RHTC, Frypan Mfula has grown in his love for street culture with the Lets Play Outside festival as well. Describing himself as a freedom fighter, he has made deliberate strides in furthering the growth of local brands by innovative entrepreneurs.
Instagram: @frypanmfula
Twitter: @frypanmfula
58. K.O
Rap Legend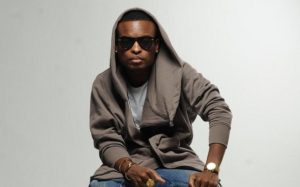 2017 Ranking: N/A
A pioneer of the Skhanda sound, we've seen K.O dissolve his Cashtime Life label over the past few years to focus on his own rebrand as an artist. For some of his most personal and vulnerable work, K.O signed to Sony to release the highly anticipated SR2. He's also released the Two Piece EP since.
Instagram: @mrcashtime
Twitter: @MrCashtime
57. Bee Diamondhead
Creative Director, Stylist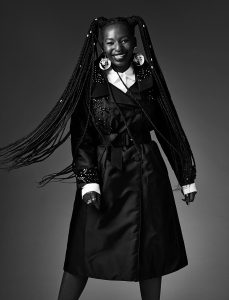 2017 Ranking: 60
A creative director extraordinaire, Bee Diamondhead consults with brands to build campaigns but she is not limited to one descriptor in the fashion and cultural landscape. Having studied at Vega and the London College of Fashion, Bee has worked at Condé Nast for publications like Vanity Fair and Dazed and Confused and also locally for Marie Claire magazine as Fashion Editor. 
Instagram: @bee_diamondhead
Twitter: @BEEDIAMONDHEAD
56. DNA Brand Architects
PR and Digital Agency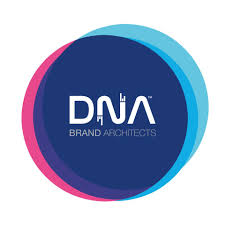 2017 Ranking: N/A
An agency of talented branding specialists, DNA Brand Architects have delivered innovative campaigns tailored to the youth market. Founded by Sylvester Chauke, some of their latest work includes Castle Lite's HipHopHerStory, a showcase of women in hip hop. The agency has also been awarded a prestigious Gold Quill Award by the International Association of Business Communicators for their collaboration with The Plug on Steers' RespekNation campaign highlighting some of the country's hottest rappers.
Instagram: @dnabrandarchitects
Twitter: @DNABrandSA
55. Tusa Mamba
Retailer, Streetwear Aficionado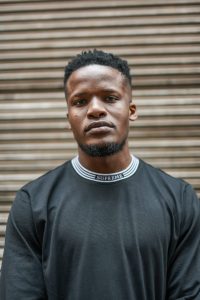 2017 Ranking: 55
A connoisseur of fine footwear, Tusa has been a sneaker head for years and solidified his passion for streetwear and culture with a retail store. The founder of Dipstreet, Tusa has since opened a second store in Parktown after the flagship in Braam became a hub of creativity in the area.
Instagram: @tusa_mamba
Twitter: Tusa_Mamba
54. Ms. Cosmo
DJ, Broadcaster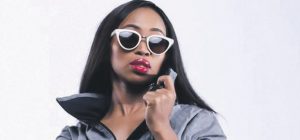 2017 Ranking: 53
Ms. Cosmo is a hip hop club and radio DJ. A winner of a SA Hip Hop Award for The Stir Up that she hosts on Sunday nights on 5fm, this dynamite in a small package has continued to elevate local hip hop with her show. After putting together the Now or Never La Femme Remix with DJ Switch, she's since included the label of artist to her brand and has released a few singles of her own.
Instagram: @mscosmodj
Twitter: MsCosmoDJ
53. Manthe Ribane
Creative, Musician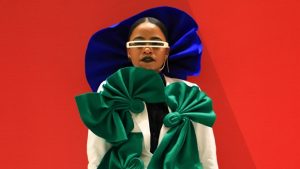 2017 Ranking: N/A
Manthe Ribane  is a creative breaking boundaries in multiple artistic disciplines. A musician, dancer, designer and all-round artistic phenom, a Manthe Ribane performance is a creative marvel and testament to the visual artistry that embodies her. An SA Innovative Style Award Winner and Nike ambassador, Manthe has been featured in international publications such as Pitchfork and has graced local stages such as Castle Lite's HipHopHerStory.
Instagram: @manthe.ribane
Twitter: @ribane_manthe
52. Tshepang "Twiggy" Mollison
Influencer, Content Creator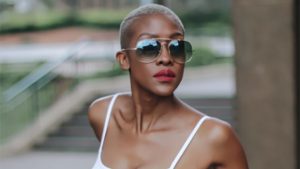 2017 Ranking: 17
Tshepang Mollison, aka Twiggy Moli, has elevated brand partnership in the creative sphere. As a Film & Radio Production graduate from UCT and Brand Strategy & Communications graduate from Vega, Twiggy has used her expertise in content creation to become one of the most influential personalities on social media.
Instagram: @twiggymoli
Twitter: @TwiggyMoli
51. Rharha Nembhard & Petite Noir
Noirwave Pioneers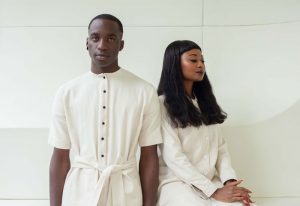 2017 Ranking: 83 & 38, respectively
The purveyors of Noirwave, Rharha Nembard and Petite Noir have combined visually spectacular imagery and illuminating music to redefine the African identity. With his latest EP due to be released soon, Yannik Ilunga has partnered with his wife Rharha on a visual album that celebrates their varied influences. Having worked with the likes of Solange Knowles and Yasiin Bey, the duo are founding a festival called No Borders to celebrate limitless noirwave creativity.
Instagram: @petitenoirkvlt and @rharha_nembard
Twitter: @PETITE_NOIR and @__RHARHA__
50. Rich Mnisi
Fashion Designer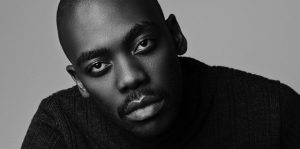 2017 Ranking: 50
A designer, Rich Mnisi founded the RICH MNISI fashion and product design brand. A LISOF graduate, his striking and contemporary designs were introduced to a wider audience and he became a household name when he collaborated with Woolworths on their StyleBySA collection in 2017.
Instagram: @therichmnisi
Twitter: @Rich_Mnisi
49. Anthony Bila
Photographer, Director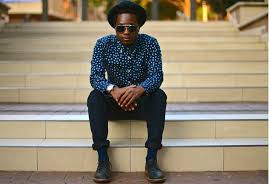 2017 Ranking: 23
Anthony Bila is one of the most talented photographers working in SA at the moment. His client roster is the who's who of fashion, retail and entertainment. Bila flexed his director muscles by working on Brand SA's Dala What You Must campaign alongside another The Plug 100 honoree Imran Christiaan. The campaign won him  a well-earned Bronze Loerie.
Instagram: @theexpressionist
Twitter: @anthonybila
48. Tony Gum
Creative, Visual Artist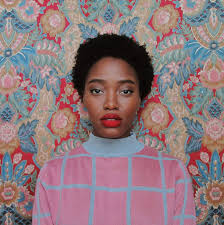 2017 Ranking: 65
Tony Gum remains one of the most talented visuals artists to ever come out of SA. Dubbed by Vogue Magazine as "the coolest kid in Cape Town", Tony has continued to dazzle audiences in SA and overseas with spectacular exhibitions.
Instagram: @tony_gum
Twitter: @tony_gum
47. Spova Gang/Boyz N Bucks
Creative Collective
2017 Ranking: 79
Spova Gang and Boyz N Bucks are a creative collective that consist of everyone from DJs, musicians, producers, stylists , designers to content producers. The likes of OKMALUMKOOLKAT, Mkay Frash, uSanale, Riky Rick et al. have been setting trends in music, fashion and slang for years now and even though they lost some momentum for a few years it looks the crew is in a good space again. This year saw the release of numerous musical projects from the crew and merch lines including the classic Boyz N Bucks biker gear as well as a long overdue collabo sneaker with Vans.
Instagram: @BoyznBucks
Twitter: @BoyznBucks
46. Major League DJz
DJs, Event Curators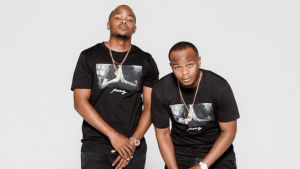 2017 Ranking: 52
Major League have another solid year. The twins dropped two solid singles alongside artists such as Kwesta, Cassper Nyovest and Kid-X. In addition to hosting two more successful Major League Social Gardens Festivals the duo also partnered up with Vertex Events, Homecoming Events and Bridge Entertainment to produce their 1st Annual SA's Most Wanted concert in Pretoria.
Instagram: @majorleaguedjz
Twitter: @majorleaguedjz
45. Osmic Menoe
Festival Director, Entrepreneur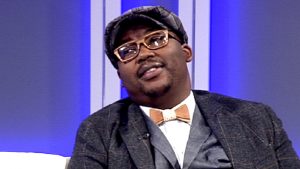 Osmic Menoe is founder of the Ritual Media Group, the company behind a few influential hip hop properties namely the SA Hip Hop Awards and Back to the City Festival. Both properties attract thousands of participants from all over the country every year. Word on the ground is that he's planning to open the first hip hop museum in SA.
44. Rouge the Rapper
MC, Entrepreneur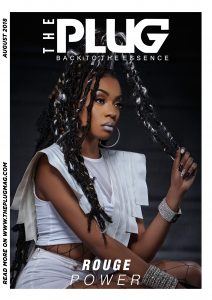 2017 Ranking: N/A
Rouge has proven to be an indomitable force in SA Hip Hop. The Pretoria-bred MC won a SAFTA for her short film and numerous other awards for her debut album. She followed that up with a headlining performance at Castle Lite's inaugural HipHopHerstory concert where she performed alongside Young M.A. The rapper also landed an endorsement deal with Levi's for a nationwide campaign.
Instagram: @rouge_rapper
Twitter: @rouge_rapper
43. Zaid Osman
Retailer, Events Curator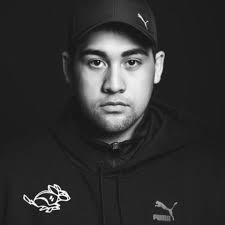 2017 Ranking: 25
Zaid Osman is a prolific entrepreneur who has used his passion for street culture to build a variety of businesses which include LPMO, a sneaker and streetwear store, and Sneaker Exchange, a series of street culture events. The latter has grown significantly with each event attracting around 2,000 people in places such as Joburg, Durban and Cape Town. In his own words, he'd "like to make Africa pop – I want to see people from South Africa/Africa win".
Instagram: @zaid_osman
Twitter: @zaid_osman
42. Sarah Langa
Brand Influencer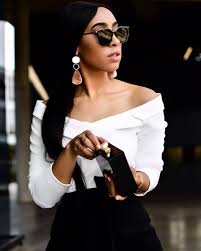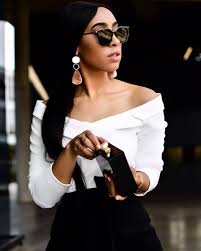 2017 Ranking: N/A
Sarah Langa has successfully harnessed the power of social media to create a career based around influencing her followers to adopt her lifestyle and fashion choices. This year Sarah was unveiled as a the face of Sandton City and billboards with her face could be seen all over the city. The stylish Langa also punts brands such as Clark & Sons, American Swiss, Aero, just to name a few.
Instagram: @Sarahlanga
Twitter: @Sarahlanga
41. Legend Manqele
TV Producer, Entrepreneur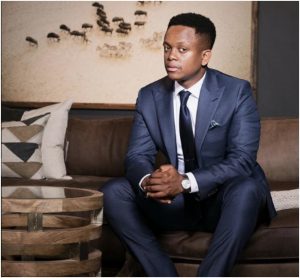 2017 Ranking: 97
Legend is founder and CEO of The Bar Leader, a TV and content production company. This year his company produced the popular Being Bonang and Living the Dream with Somizi reality TV shows for M-Net. Both shows generated big audiences and trended every week on social media. As soon as the shows wrapped up Legend went to launch an online publication for the local TV and film industry aptly titled The Bar.
Instagram: @legendmanqele
Twitter: @legendmanqele
40. Lowena Waries
Marketing Manager, M-Net Youth Channels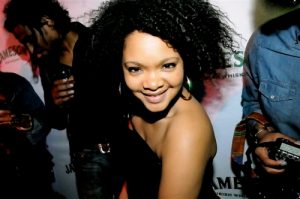 2017 Ranking: N/A
Speak to anyone in SA urban culture and they will all tell you about the pivotal role that Lowena has played in building up our industry. Lowena currently serves as the Marketing Manager of M-Net's Youth Channels, namely Channel O, Vuzu TV, 1Magic and Mzansi Magic. As the custodian of these brands she makes sure that, amongst other things, they're aligned with the right event properties and content production companies that share M-Net's values.
Instagram: @lowenawaries
Twitter: @warlowinc
39. Slikour
Digital Entrepreneur, Content Creator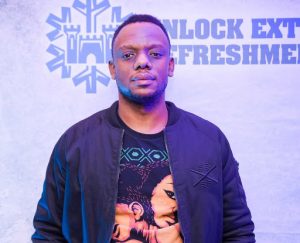 2017 Ranking: 34
Siya "Slikour" Metane is the proprietor and founder of Slikouronlife, a hugely popular music portal that services SA's hip hop community. As a founding member of the legendary Skwatta Kamp rap crew, Slikour has been at the forefront of SA's burgeoning urban culture. This year he nabbed a personal endorsement as part of  Hennessy's "Never Settle" campaign.
Instagram: @slikoouronlife
Twitter: @slikoouronlife
38. Kefilwe Mabote
Content Creator, Brand Influencer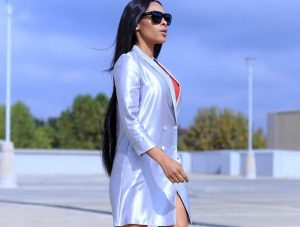 2017 Ranking: N/A
The influencer formerly known as "Kefi Boo" is leading the charge when it comes to the content creation and the influencer landscape that has completed engulfed SA's marketing industry. Kefilwe Mabote is followed by hundreds of thousands of people on all of her social media pages who are always eager to see and mimic her fashion ad lifestyle choices. The stylish Kefi fronts campaigns for brands such as Capitec, Macallan and Estee lauder.
Instagram: @kefilwe_mabote
Twitter: @kefilwe_mabote
37. Da L.E.S
Rap Star, North God
2017 Ranking: 26
Very few people in the game have displayed or tasted the longevity that has been enjoyed by one Leslie Mampe, otherwise known as Da L.E.S. The rapper put the JHB North lifestyle on the map and in the process positioned himself as the party king in the mold of Diddy.  Even though his Ciroc deal did not get renewed L.E.S continued unabated as he put out the Hall of Fame compilation album alongside his DJ, Double D. In addition to that, he has kept busy by featuring on a litany of tracks from American and African stars. L.E.S has also signed up to be a part of the latest Bacardi House Sessions.
Instagram: @2freshLES
Twitter: @2freshLES
36. Nkateko Mabaso
CEO, M-Net Sub-Saharan Africa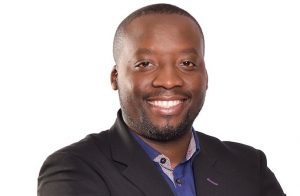 2017 Ranking: 7
Nkateko Mabaso is an incredible success story in the media world. After grinding for a number of years in various marketing positions at M-Net's youth channels he eventually got the call-up to head up Multichoice's most lucrative channels. As the newly-appointed CEO of M-Net of Sub-Saharan Africa, he is responsible for driving the content and growth strategy for channels such as Mzansi Magic, 1Magic and Africa Magic, just to name a few. His legacy will always be attached the dozens of production companies that have benefited from his strategy of localising content on M-Net channels.
Instagram: @Nkateko_Mabaso
Twitter: @Nkateko_Mabaso
35. Boogy Maboi
Creative Director, Stylist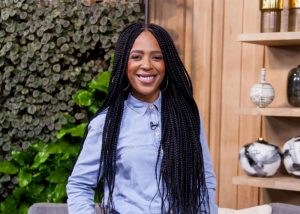 2017 Ranking: 40
Lethabo "Boogy" Maboi is probably the hardest-working stylist in SA urban culture. This year the diminutive creative helped shape the fashion image of stars such as DJ Speedsta, Moozlie, Boity and Vanessa Mdee. She also went on to style all the performers at Castle Lite's monumental HipHoperHerstory concert that took place at Gallagher Estate. Everything that Boogy touches is guaranteed to turn into a trend.
Instagram: @BoogyMaboi
Twitter: @BoogyMaboi
34. Gabrielle Kannemeyer
Creative Director, Photographer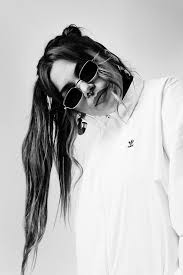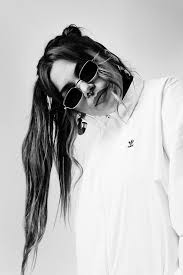 217 Ranking: 59
Gabrielle hopped onto 2017's The Plug 100 list after executing a slew of impressive local styling and photography projects. This year the Cape Town-bred Creative Director and photographer has spread her tentacles across the continent and Europe with impressive headline-grabbing collaborations . Gabbi shot the latest campaign for Daily Paper, the Dutch streetwear label and art directed and styled RHARHA and PETITE NOIR's latest short film "La Maison Noir – The Gift and the Curse".
Instagram: @gabriellekannemeyer
Twitter: @gabriellekannemeyer
33. Tebogo Malope
Commercials and Music Video Director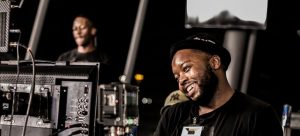 2017 Ranking: 67
Tebogo Malope is an award-winning director who has an incredible and a very distinct approach to film-making. The gifted Malope has shot TV ads for some of the biggest brands in the country, and more recently has taken a serious liking to music videos. His epic video for Kwesta's monumental single "Spirit" featuring Wale sits on over 3.3 million views on YouTube.
Instagram: @tebogomalope
Twitter: @tebogomalope
32. Shane Eagle
Artist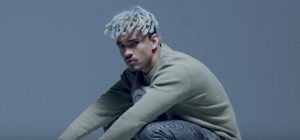 2017 Ranking: N/A
The former contestant of The Hustle has had an incredible run ever since he released his critically-acclaimed album Yellow. The MC nabbed a SAMA Award for Best Hip Hop Album which he followed up with a line of exclusive merch and a tour that has seen him hit major SA towns such as Joburg, Durban, Cape Town and Port ELizabeth.  Earlier in the year Shane also opened for Chance the Rapper at the Dome and delivered one of the biggest performances of his career to date.
Instagram: @Shane_Eagle
Twitter: @shane_eagle
31. Maps
TV Host, Brand Influencer, Entrepreneur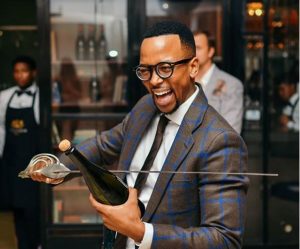 2017 Ranking: 14
Maps might just have one of the most recognisable faces in the land. You can spot the TV personality smiling back at you from billboards at airports, malls and on the highway. The omnipresent Maps has continued to be a force in entertainment as one of the hosts of the popular Top Billing lifestyle show on SABC 3. He is also the face of blue-chip brands such as Investec, Samsung and Mercedes-Benz. The cerebral star also moonlights as a prolific entrepreneur with a growing tech investment portfolio.
Instagram: @MMaponyane
Twitter: @MapsMaponyane
30. Loot Love
Broadcaster, Event MC, TV Personality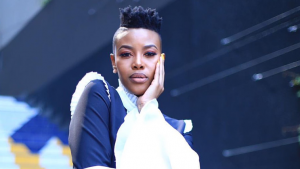 2017 Ranking: 21
The other half of the hip hop broadcasting duo that host MetroFM's Absolute Hip Hop, Lootlove has become an important part of hip hop culture. Whether gracing our screens as a presenter or sitting behind the mic and directing our attention to the goings-on in the culture, Lootlove has carved a niche in broadcasting that's difficult to replicate.
Instagram: @lootlove2
Twitter: @LootLove
29. Until Until
Events Agency, Culture Shifters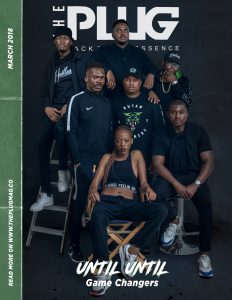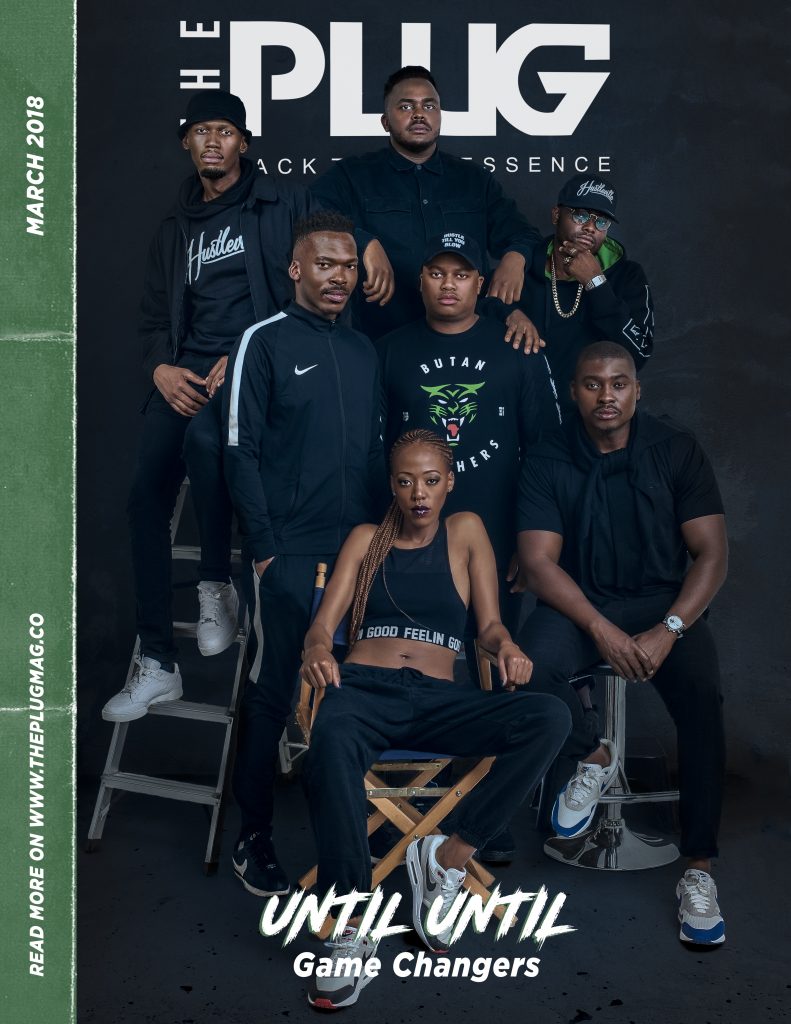 2017 Ranking: 28
A group of friends who took their informal get-togethers and turned them professional, Until Until have set the tone for unique experiences catered to a wide variety of urban youth. Responsible for Sunday Roast, the Pyjama Party, Bacardi Holiday Club, and Genesis All Black, the sheer ingenuity and immersive experience of their events make them some of the most influential people in street culture.
Instagram: @untiluntil_za
Twitter: @untiluntil_za
28. Austin Malema
Photographer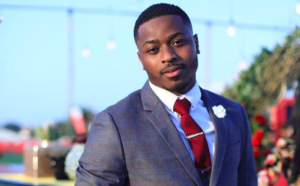 2017 Ranking: 30
One of the most sought-after photographers in SA, Austin Malema began his career working in TV before pursuing his passion and becoming a full-time photographer. He's shot all three of Cassper's #FillUp events, accompanied him to LA and worked on two campaigns for Ciroc, and worked with events outfits like Homecoming and UntilUntil to document their events. Austin held his very first exhibition, [creditthephotographer], in Braamfontein earlier this year.
Instagram: @austinmalema
Twitter: @AustinMalema
27. PH
DJ, Mix Maestro, Broadcaster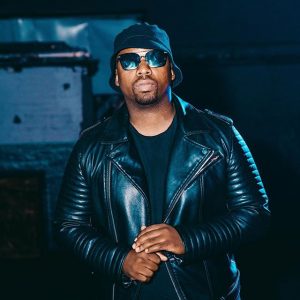 2017 Ranking: N/A
Easily one of the biggest DJs in the country right now, PH cannot be boxed into any genre. Although he primarily plays hip hop based sets, his mixes traverse the musical spectrum with ease and skill. One half of Cruise Control on MetroFM's Saturday afternoons, PH also lights up DJ Fresh's Wednesday mornings with his mixes. He's spent part of the European summer in Ibiza, jetsetting and sharing the stage with Black Coffee and also supported Black Coffee at his Wynn Las Vegas residency.
Instagram: @iam_ph
Twitter: @iam_ph
26. Katlego Malatji & Neo Moela
Festival Directors, Events Curators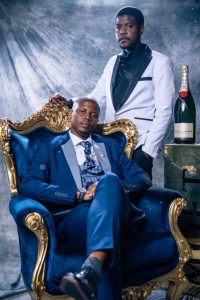 2017 Ranking: 46
What began as a send-off picnic for friends who were heading off to different universities has evolved to one of the biggest events companies in Pretoria. Katlego Malatji met his business partner Neo Moela a few years after his first picnic and the two have heralded a new era of uniquely curated Pretorian experiences such as Tshwanefontein and Homecoming Africa Festival.
Instagram: @HomecomingEvents
Twitter: @HomecomingEvent
25. FAKA – Musicians, Creatives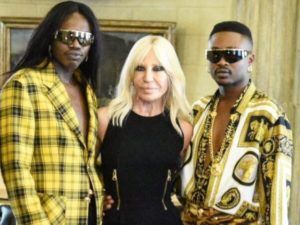 2017 Ranking: 85
Fela Gucci and Desire Marea have had a stellar year with the release of their Amaqhawe EP late last year. An exhibition of queerness and an interrogation of the status quo, their music and visuals piqued the interest of Donatella Versace, who described them as fearless and used their offerings as the musical setting for the Versace menswear spring/summer 2019 collection.
Instagram: @FAKA_SA
Twitter: @FAKA_SA
24. YoungstaCPT
Rapper, Kaapstad Mayor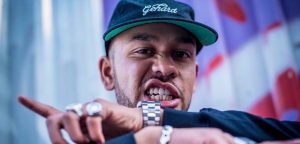 2017 Ranking: 54
Not many people as hardworking as Riyadh Roberts in South African hip hop. With 30 mixtapes under his name and an album on the way, Youngsta has been consistent in his output while elevating his craft. Unwavering in representing his community, he's used his voice to highlight the plight of the Cape Coloured community while performing at schools and providing inspiration for the Y?Gen.
Instagram: @youngstacpt
Twitter: @youngstacpt
23. Kelly Fung
Editor-in-Chief, Elle SA
2017 Ranking: N/A
Kelly Fung was announced as the Editor-in-Chief for Elle Magazine in March. The publication, recently acquired by Ndalo Media, has been deliberate about diversity and inclusivity in fashion and media spaces. With Kelly's extensive experience with Media24, Marie Claire and Superbalist previously, she's breathed new life into print media with her youthful expression.
Instagram: @x_kellyfung_x
Twitter: @kellynfung
22. A-Reece
MC, Reluctant Superstar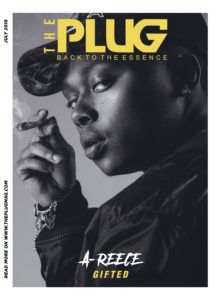 2017 Ranking: N/A
The talented rapper released a project together with Wordz and Ecco this year titled L3 (Long Lost Letters) after dropping From Me To You and Only You late last year. His single Meanwhile in Honeydew hit 1 million views on Youtube in a testament to his reach and popularity, and he's recently announced that he will join Nasty C on the Ivyson tour.
Instagram: @theboydoingthings
Twitter: @reece_youngking
21. Moozlie
TV Host, Rapper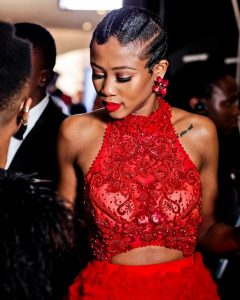 2017 Ranking: 31
This multi-disciplined entertainer has just recently released her debut album, Victory. She's graced many stages over the past year, including that of Castle Lite's HipHopHerStory where she co-headlined in a celebration of women's contribution to the genre over the years. The owner of Nomuzi Mabena Music partnered with Steve Madden Music to release her mixtape Versus, and also collaborated on their Self Made campaign to join a network of entrepreneurs.
Instagram: @moozlie
Twitter: @nomoozlie
20. Ambitiouz Entertainment
Record Label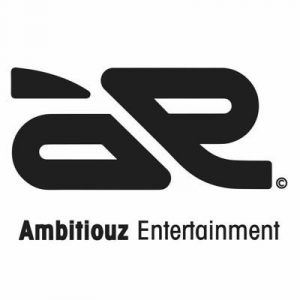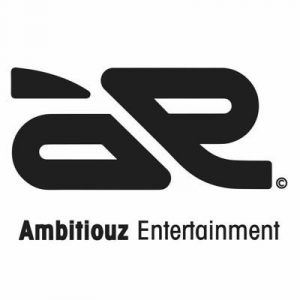 2017 Ranking: N/A
This independent record label is home to a host of musical talent and has worked to build their brands into household names. With names such as Emtee, Gigi Lamayne and Sjava under their umbrella, they've also expanded Instagram star Londie London's profile with her venture into the music industry.
Instagram: @ambitiouz_entertainment
Twitter: @Ambitiouz_Ent
19. Hayden Manuel
Marketing Manager, Puma Sportstyle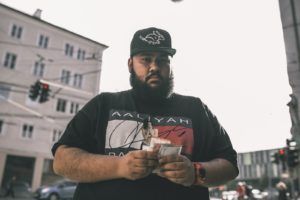 2017 Ranking: 86
The PUMA Sportstyle Marketing Manager is a street culture and sneaker devotee who's taken his passion into corporate spaces and built an ecosystem of influence. "Big Gorgeous, skin-tone flawless" isn't limited to a sneaker commentary and influence, but a holistic fashion and lifestyle experience. In the past 2 years he has signed the likes of Nasty C, Anatii and Nomzamo Mbatha to deals with the sportswear giant. He's also co-hosted the Rare and Sudden podcast with Rolo Rozay.
Instagram: @hakesy_vet_ket
Twitter: @hakesy_vet_ket
18. Mihlali Ndamase
YouTube Phenom, Brand Influencer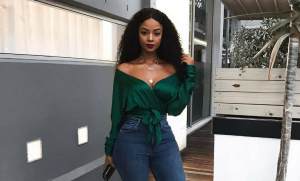 2017 Ranking: N/A
Easily one of the best Youtubers in SA, Mihlali has taken her love for all things beauty and carved a career out of her passion. With over 93,000 subscribers and close to 5 million views, the beauty vlogger has worked with brands such as MAC and Bobby Brown and was also announced as the face of watch brand Daniel Wellington. The brand strategy student is also the founder of a charity organisation, the Siyasizana Foundation.
Instagram: @Mihlali_N
Twitter: @Mihlali_N
17. DJ Speedsta
DJ, Broadcaster, Musician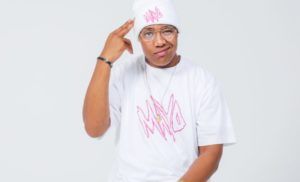 2017 Ranking: 15
The co-host of MetroFM's Absolute Hip Hop took his love for music and hip hop to a new level in his new role as the presenter of Live Amp on SABC 1 this year. The DJ was presented with a triple platinum plaque for his single I Don't Know, and a double platinum plaque for his hit Mayo by Sony. He's also released his latest single Combos Communicating in the run up to a full-length project.
Instagram: @DJSpeedsta
Twitter: @DJSpeedsta
16. Loyiso Gola
International Comedian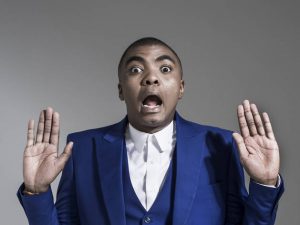 2017 Ranking: N/A
One of South Africa's pre-eminent comics, Emmy-nominated Loyiso Gola has taken his talent to stages around the world this past year. He's recently shot a Netflix special in Canada, performed at the famed Apollo theatre in New York and made his US TV debut on 50 cent's 50 Central show on BET. Outside of performing on world stages, he recently toured his Unlearning show across SA and made an appearance on Kagiso Lediga's film Catching Feelings.
Instagram: @loyisogola
Twitter: @loyisogola
15. Glen 21 Ent
Events Company, Marketing Consultancy
2017 Ranking: N/A
This entertainment company prides itself on executing entertainment experiences designed to capture the South African audience. Founded by Glen Netshipise, the lifestyle company has been responsible for bringing artists like Chris Brown, TLC, Lil Wayne, Kendrick Lamar, Drake and Dru Hil to our shores. They've also spearhead campaigns and projects such as Castle Lite Unlocks, HipHopHerstory and the BET Experience.
Instagram: @Glen21Ent
Twitter: @Glen21Ent
14. Nadia Nakai
Rapper, Style Maven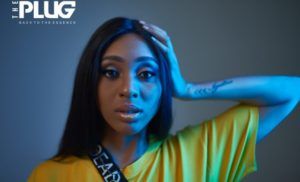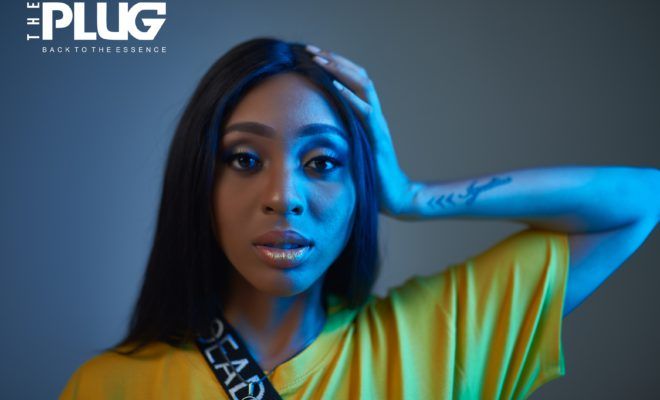 2017 Ranking: N/A
Nadia was the first hip hop artist to grace the cover of Glamour magazine in the over 15 years of its existence. The beauty featured in the Castle Lite Money Calling campaign with Frank Casino, directed by Lebogang Rasethaba and has released a number of singles this year in anticipation of her debut album. Her music video for "Naah Mean" generated over 1 million views. Nadia has elevated the quality of her performances, as evidenced when she opened for Chance the Rapper earlier this year, to all-round entertainment showcases and has remained a premier hip hop artist in the South African landscape.
Instagram: @Nadia_Nakai
Twitter: @nadianakai
13. Asanda Sizani
Editor-In-Chief, Glamour SA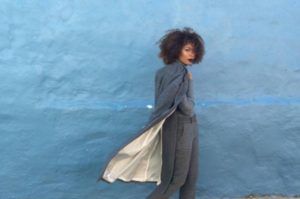 2017 Ranking: 10
Asanda Sizani was announced as the youngest and first black Editor-in-Chief of Glamour magazine this year by Condé Nast Independent Magazines. Having worked at Elle, Destiny, Destiny Man, and WMag previously, the fashion and beauty connoisseur was charged with leading the print magazine to a new era of #BrandNewGlamour. She's bagged a host of awards over the duration of her career, such as the Standard Bank Rising Star award in the media and marketing category, and also collaborated with Topshop on the AsandaXTopshop range.
Instagram: @asandaszani
Twitter: @asandaszani
12. Riky Rick
Rapper, Fashion Icon, Entrepreneur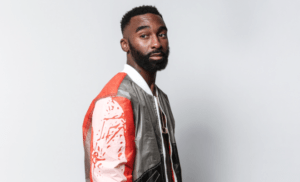 2017 Ranking: 3
Riky took a hiatus from public life for a while to focus on his family earlier this year and made his return to the spotlight in a Chu Suwannapha ensemble for the SAMAs in June. He collaborated with the RHTC store in Braamfontein earlier for the launch of his Cotton Club merchandise and continues his brand partnership with Vaseline. More exciting than his exploits in fashion is his return to music with the release of his new single I Can't Believe It (Macoins) and the explosive accompanying visuals in a video directed by Adriaan Louw.
Instagram: @rikyrickworld
Twitter: @rikyrickworld
11. Boity
TV Personality, Rapper, Entrepreneur
2017 Ranking: N/A
Boity added rapper to her many titles this year. With very little warning the TV personality dropped a banger of a single titled "Whuz Dat" featuring and written by her pal Nasty C. The song took everyone by surprise and quickly jumped to the top of the charts. Boity has also expanded her mini empire by releasing a fashion collaboration with Sissy Boy and a line of her own fragrances with Impulse.
Instagram: @Boity
Twitter: @Boity
10. Laduma Ngxokolo
Fashion Designer, Entrepreneur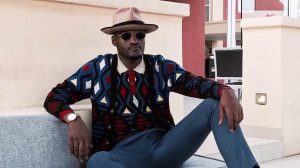 2017 Ranking: 16
A luxury brand designer, Laduma has extended his Maxhosa line to include homeware. He was commissioned by New York's Museum of Modern Art to create a garment for their 'Is Fashion Modern?' exhibition. He was recently a keynote speaker at the The Costume Institute of the African Diaspora and his work is stocked in outlets in New York, Japan, and Paris.
Instagram: @laduma
Twitter: @LadumaNgxokolo
9. Sho Madjozi
Musician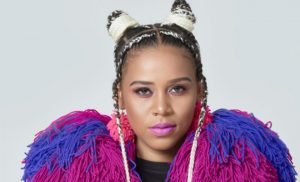 2017 Ranking: N/A
Maya Wegerif jetted off to New York this past weekend to perform at Global Citizen New York. The artist has been featured in international publications such as The Fader, performed at Afropunk Brooklyn, curated her own stage at Absolut's One Source Live festival, and collaborated on a song with Chris Martin. In multimedia, the infectious rapper was recently announced as Trace Mobile's Brand Ambassador and has recently hit 1 million views on Youtube for her Huku video.
Instagram: @shomadjozi
Twitter: @shomadjozi
8. Cassper Nyovest
Rapper, Music Mogul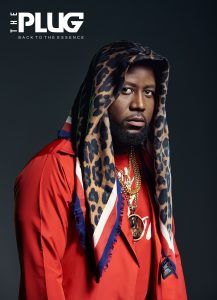 2017 Ranking: 4
In December 2017 Cassper filled up FNB Stadium, the first South African rapper to do so. He's set his sights on Moses Mabhida stadium this year in a continuation of the #FillUp events that have solidified his legacy as one of the country's biggest artists. The rapper was announced as one of the acts to perform at the Global Citizen festival later this year on the same stage as Jay Z and Beyonce, and bagged a Shoprite endorsement. His ambassadorship with Ciroc also saw the rapper jet off to Milan to announce a collaboration with Jeremy Scott's Moschino.
Instagram: @casspernyovest
Twitter: @casspernyovest
7. Trevor Stuurman
Photographer, Creative Director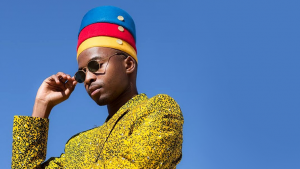 2017 Ranking: 57
A visual artist, Trevor Stuurman is a creative director and photographer. He recently documented for US President Barack Obama's visit to different African countries, captured images of Aforpunk Johannesburg for British Vogue, collaborated with Ciara for her Freak Me video, and was featured on CNN. He took to social media to thank Marvel and Disney for "identifying me as a creative superhero" and continues to make strides on a global scale in representing South Africa.
Instagram: @TrevourStuurman
Twitter: @TrevourStuurman
6. Nomzamo Mbatha
Actress, Activist, Entrepreneur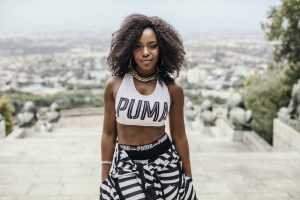 2017 Ranking: N/A
Nomzamo graced the cover of Cosmo's first Activism issue in 2018 which highlighted some of the work she's been doing, including being a UNHCR ambassador, speaking at the first ever TED talk to be hosted in a refugee camp, and fielding missions to various refugee camps. The talented actress is also a PUMA and Audi ambassador and is the face of Neutrogena. She was also recently announced as a Global Citizen ambassador and was listed as a Forbes Under 30 Inspirational Leader.
Instagram: @Nomzamo_M
Twitter: @nomzamombatha
5. Bonang Matheba
TV Queen, MC,  Entrepreneur
2017 Ranking – 2
The Queen B has returned to our screens in 2018 with the second season of her reality show, Being Bonang. She's been announced as the co-host of the Global Citizen festival taking place in December alongside Naomi Campbell, Sir Bob Geldof, Tyler Perry, Gayle King, and Forest Whitaker. She also moderated the Leave No Girl Behind discussion at the UN General Assembly before taking the stage at the Global Citizen event in New York. She collaborated on a new Distractions line of lingerie with Woolworths and also released her own line of clothing with Spree this year in a move that added to her many successful business ventures.
Instagram: @Bonang_M
Twitter: @Bonang_M
4. Kwesta
Rapper, Entrepreneur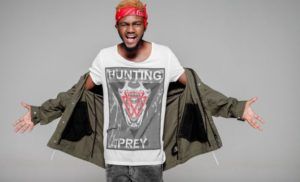 2017 Ranking: 12
He hasn't released an album since February 2016 but Kwesta has had a host of features this year. From verses with Big Star Johnson, to Mlindo the Vocalist, to Stogie T, to Major League, to Sliqe, to Mobi Dixon, this African rap powerhouse hasn't left our playlists. He also took to social media to announce that DaKAR II has gone seven times platinum, which makes it the best-selling hip hop album in SA history. Co-owner of Raplyf Records, the rapper has also made sound business investments this year by collaborating with Telkom Mobile and hosting his annual 3 Day Spring Break music festival.
Instagram: @kwestadakar
Twitter: @kwestadakar
3. AKA
Musician, Entrepreneur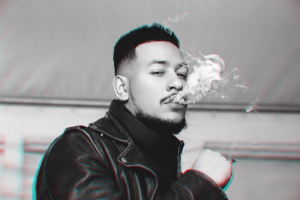 2017 Ranking: 5
With the release of his third album this year, AKA has had his most recent single – Fela in Versace – dominate the charts. The album was certified Gold just a week after its release and the rapper has recently partnered with Vodacom to launch the Beam World app to connect with his fans. He launched a limited edition watermelon-flavoured vodka with Cruz last year and recently announced that it has become a permanent fixture on the shelves due to its popularity. 2017 has been another blockbuster year for the Supa Mega.
Instagram: @akaworldwide
Twitter: @akaworldwide
2. Nasty C
MC, Ivy's Son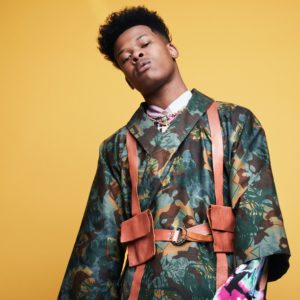 2017 Ranking: 6
One of the most naturally gifted rappers in SA, Junior Ngcobo released his sophomore album Strings and Bling this year – which included a feature from A$AP Ferg – to critical acclaim. He followed it up with a press tour in the US and made appearances on Sway in the Morning, MTV's TRL, and Hot97's Ebro in the Morning. At just 21, the rapper also has a clothing line with Sportscene and also recently announced the launch of his own record label, Tall Racks.
Instagram: @Nasty_CSA
Twitter: @Nasty_CSA
1.Black Coffee
DJ, House Kingpin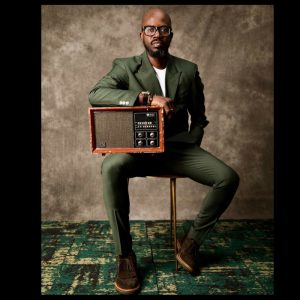 2017 Ranking: 1
Flying the South African flag high, Black Coffee has had quite a year. He's performed at festivals such as Coachella, Tomorrowland, New York's Terminal 5, The Apollo Theatre, Sonar Festival in Barcelona;  had residencies at both Hï Ibiza and Wynn Las Vegas, landed a show on Apple Music's Beats 1 radio,  released a single with David Guetta, and announced his inaugural Music is King festival to be held in December. The muso has just won the Best Deep House DJ award for the third year running at the DJ Awards in Ibiza and is working on a music streaming app – like Apple Music and Spotify – that focuses on African music.
Instagram: @realblackcoffee
Twitter: @realblackcoffee