A good story always seeks to strike balance the sunshine and the darkness and sometimes the good story is woven out of the darkness itself.
Most great works of art aren't all sweet, hopeful and funny. From books to films, to comedy, good artists always balance the bright and cheerful with darkness in some way. If art is rooted in reality then real life teaches us that any work of art that cooks all the good without sprinkling a bit of struggle in it is determined to be a concoction of falsehoods.
Having been in lockdown for over a year now, South African music listeners could do with a little bit of hope and cheer. Isn't music a tool meant for that purpose after all? Well, as far as hip-hop goes, the answer to that question isn't a simple and straightforward "Yes." Hip Hop is, in many ways, protest music and a protest takes different forms — sometimes it's a Twitter thread, sometimes a toyi-toyi, sometimes it's an indiscernible mumble and in extreme cases, it's a poo fight.
In the music too, the protest manifests itself in different forms, in this piece we will be looking at the art of balancing hope with the struggle in motivational music and achieving a realistic portrayal of reality in music. Like an upside-down version of comic relief, a lyrical dissonance of sorts. Just like a homemade vegan smoothie, not everything that's going to go into the blender is going to be sweet, but it will definitely be necessary. A good story always seeks to balance the sunshine and the darkness and sometimes the good story is woven out of the darkness itself.
Them old niggas sayin', "Cole the wrong one bringin' the city shine
All he ever doin' is paintin' pictures of crime
Tellin' stories of pain, paintin' pictures of dope"
Bitch if you listenin', I'm paintin' pictures of hope, huh
"Before I'm Gone" — J. Cole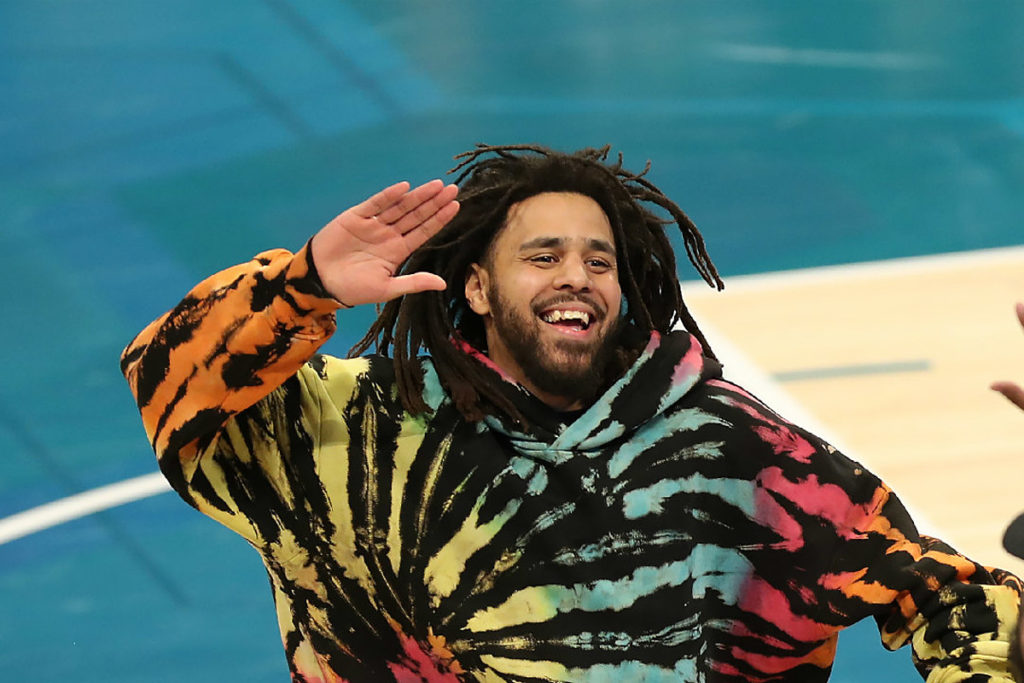 Spending too much time indoors naturally begs for different feelings of nostalgia; be it experimenting with old outfits in your closet, watching old movies and series and of course bumping some old school classics. During the level 5 lockdown, I listened to a lot of The Notorious B.I.G.'s Ready To Die to feed my nostalgia. It was during this time that it occurred to me that even the songs that I used to listen to regularly without ever thinking about sourcing motivation from can be motivational depending on the context in which the message is received. The same pictures of dope can be interpreted as pictures of hope.
Apart from the more obvious motivational anthems like "Juicy" songs like my all-time favourite, "Everyday Struggle" began feeling reasonably motivational. In as much as the song is a sad lament that relates drug juggling crime stories and hardships, there are few lines that light up the grim storyline in it. In the first verse B.I.G. eases down and sips his gin, not necessarily to celebrate but to take off his mind from the struggles of his reality, a light moment nonetheless.
In the second verse, before he gets a phone call that informs him of even more tragedy (the climax), he celebrates his cocaine sales and plans on buying a new Toyota to replace his old caravan. This moment might leave a tiny dent in the overall song experience to most listeners, but for me, these few lines mean a lot. The manner in which B.I.G. builds a positive feel in the middle of probably his saddest song ever and then almost immediately destroys it, is nothing short of lyrical proficiency. It speaks to people on an individual level; to take time off to appreciate other aspects of their reality, not only the hardships, especially when going through the worst. It is this kind of moments that urge you to dare to celebrate your victories in the face of adversity, to not let your lowest moments define you, especially in a world where tragedy seems guaranteed.
Primarily, "Everyday Struggle" isn't meant to be a celebratory anthem but B.I.G. manages to introduce light moments to a sad story and balance the two opposites; struggle and hope. Had it not been for that, I'd bet it wouldn't resonate with people the way it does. There's a reason why most songs that are purely about the finer things in life have a limited shelf life. The genius of "Everyday Struggle" lies in B.I.G.'s ability to strike the balance in his storytelling. Like a vegan smoothie that is dark and bitter and yet it is healthy and, most importantly, it has a tinge of sweetness to it.
A refined hip hop head will be hip to the practice of approaching music open-minded and not focussing only on what is presented at face value. A song can relate to a variety of audiences differently depending on circumstances and other factors that can affect the manner in which the music is consumed. Listening to "Waving Flag" one can easily be taken away by the joy and jubilation related to the song's 2010 World Cup moment. But in between the jubilant hooks and choruses you can tell that K'naan is not actually celebrating, in fact, he's bleeding more than anything. However, that does not make it any less of a moodsetter for momentous moments like the biggest football event in the world. The world cup was a moment of pride and hope for the African continent and "Waving Flag" became a fitting soundtrack for it. However, the occasion did not deter K'naan from spitting his truth on the track. Even though some might think of such a message as a bit mortifying for the occasion. In fact, that type of message squares in well with the occasion because it becomes a representation of the unheard cries of young Africans across the continent.
In as much as 'motivational music' is subjective, some songs just radiate optimism and motivation from all angles and the events and circumstances surrounding them can further cement their place in the cultural landscape as 'motivational music'. Be it Kid Cudi and Kanye West overcoming their ills and being "Reborn" or Kendrick Lamar going for world domination and fucking the whole world for seventy-two hours with his Eiffel Tower or Lupe Fiasco's show going on despite all the obstacles and push back from record executives at Atlantic Records. Motivational music has a sound or message that you can only recognise when it hits you inside.
Scenes of the Philadelphia Eagles singing along to Meek Mill's underdog anthem, "Dreams and Nightmares" will live to be examples of rap music being a source of strength and inspiration. However, history will always have it on record that things weren't all the way up when the Eagles won the Superbowl in 2018. Just like in a classic storyline, there was an equal and opposite low point to balance the confetti and champagne in the Stadium that night — Meek Mill couldn't be with the Eagles at the Superbowl in February that year, he was in jail for parole violations.
One album that is part-motivational offering to an audience that aches for escapism and inspiration is Logan. Emtee has always been a hustlers' drive since his early days at Ambitiouz Entertainment. His melodies and subject matter always borders around the subject of hard work and focusing on one's goals in life. His music is motivational largely due to its detailed zero-to-hero tales that can easily be interpreted as intersections of his rap persona and the real-life Mthembeni Ndevu.
It might be a lucky break to have Emtee in his current position; falling out with Ambitiouz Entertainment, and becoming boss of Emtee Records at the time when most of us go through the hardships that come with the Covid 19 pandemic. In that way, we get to share a similar experience and therefore become one with the subject of our favourite music. With that said, rappers have no burden to make us feel good instead, they have one to capture their reality as precisely as possible — to keep it real. It is absolutely reasonable to expect music released during the pandemic to spread positivity. However to be optimistic and spread the message of hope is no rapper's obligation. We're just lucky to be in Emtee's passenger seat as he drives through the misty hail storm of his trying times.
In the first single, "Johustleburg," released in 2020, Emtee sings an ode to his home city with pride and praise. Despite fake friends, backstabbings and other calamities that exist in the big city, he pays his respect to the land of the hustlers with lines like "People here hustle day and night/We don't live no lie, we all grind/As'phele umoya, s'pusha till we get it right." Emtee's fall out with his former label, makes for a good backdrop for his dust-yourself-up-and-keep-going messaging. And for a society that's going through probably the worst period in recent history, this is a magical coincidence of sorts. Trust in Hip Hop to always find fertile grounds for creative imagination and ingenuity within struggle and despair.
In his own typical fashion of emotional raps, Emtee spreads hope and motivation for staying the cause in trying times. His word of caution to friends who only show up when they're in need is stern and cuts too real to still be "just music". If Logan indeed follows in the trail of its first four singles, it stands a chance to follow in the trail of worthy predecessors like Township Counsellor (2016) — an album that's delicately packed with motivational bangers front to back. Ma-E's debut album is an example of a rapper nailing the concept of a motivational Hip Hop album, and dare I say, a possible contender for a South African Hip Hop classic album.
Just like in a protest, there's a "we gonna be alright!" moment or an "everything's gonna be alright" moment, a "keep your head up" moment. But there's also a "Umnqundu wamapolisa sana" moment, a "fuck the police" moment. And when the going gets tough to a point where we need to keep on grinding through it without any other feasible option, the likes of Emtee and Ma-E come in handy for most listeners' playlists. And if you study the lyrics more closely, there are more "motivational rappers" than meets the eye. And taking into consideration the common racks-to-riches trope in Hip Hop, isn't every other rapper a "motivational rapper" after all?