To many people, finding the distinction between a South African expression of a culture of Bronx, New York origin seems a natural progression. To others, that differentiation skirts a blasphemous line of diversion from the altar of hip hop foundations. Manu Worldstar is losing his religion in musical exploration and blurring every line that comes with it.
"I'd like to think I'm the type of artist that does every single thing. The first ever song I made was an RnB song. I was 14 years old when I made my first ever song and I was a straight singer for about three years until my sound engineer told me 'yo, your voice is getting deep, I think you should rap.' And then that's when I started rapping. And I got good at it and I got kinda comfortable in that space. Only recently when I recorded Nalingi I realised that damn, I've had all of this behind me that I've just – I wouldn't say suppressed – but I forgot that I had it because I was caught up in the rap culture, because I love hip hop; I love how we dress, how we talk. I feel like its so unapologetic and I associate myself in this culture. But I kinda feel like I have this other side to myself, and I feel like right now I'm exploring this side a lot more. The album will show the country and the world that Manu is an all-round artist."
24 year old Emmanuel Mutendji is deliberate about his moves in the industry. He entered Vuzu's The Hustle in 2017 for the publicity boost that would come with such a popular show and was eventually knocked out in an elimination battle with label-mate Dee XCLSV. "I always felt like I was gonna make it by 21. That was just the goal. I've always planned my success. But that's the thing about life; when you plan, things rarely go that way. But I feel like 25 is a landmark so before I reach 25 I need to accomplish a bit more."
The short-term goal? "I need to have a number one album, I need to have another number one single, I need to tour Africa with my album next year, and I wanna be nominated for a SAMA."
Making music that he enjoys is the key to that success. His hit Nalingi came about when he absentmindedly started singing the Lingala words "nalingi yoh" under his breath after the producer played a beat for him during a studio session. The fusion sound that's its foundation is one that he wants to continue working on.
"I realised that I have a chance to really cultivate a lane and a sound in the country. I actually feel right now that people are gonna start using the Manu Worldstar matrix to make it into the game, they're gonna start tryna sound like me outchea."
Feeling like the success of Nalingi – which has reached a million streams on streaming services – came about because people in SA were hungry for a new sound, his exploration of that will be the bedrock of the album that he's working on.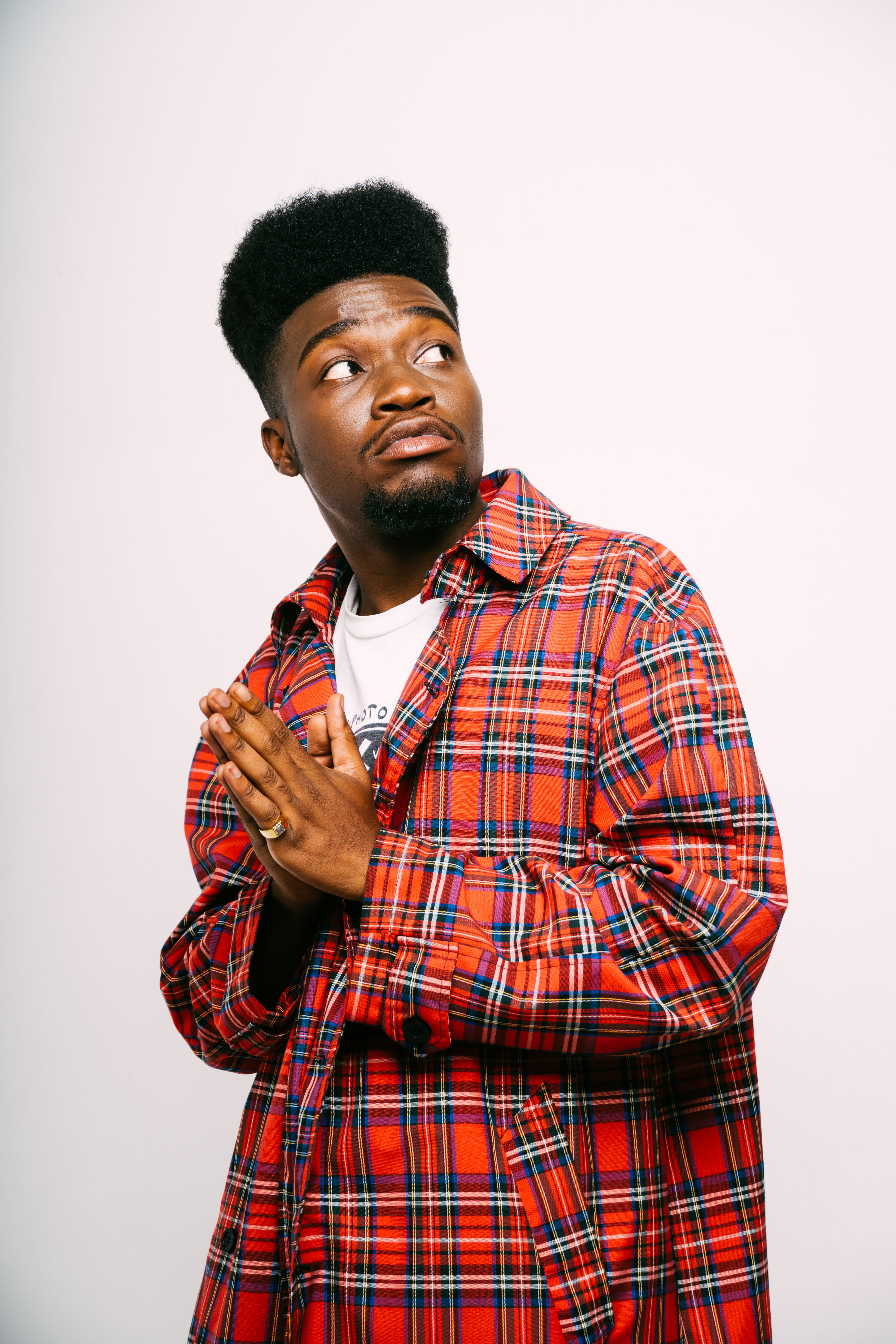 "The sound stylistically is Afro-fusion because the main sound is Afro but there's elements within the album that sounds pop-y, RnB, hip hop-ish. But I always considered my sound to be Afro-fusion. Vocally you'll get different tones and sounds, even with the production you'll get two genres mixed in together. The same song can be number one on the hip hop chart but also on the Afropop chart and the RnB chart. That's really my direction for now. A lot of people will be confused when they hear the music, like 'what is the sound?' but that's what I want you to be confused about. I want you to experience something that you haven't really experienced before. And I feel like this direction that I'm going in is it."
DJ PH approached him to work on his track, Go Down, together with Rouge based on the pan-African sound that he had presented with Nalingi. Go Down has since been used in the TV commercials for the 2019 African Cup of Nations.
On merging hip hop fundamentals for a South African audience, he says "If you want to be identified as an artist from [Africa], it would be easier if you embody that with the sounds. I would think that Emtee and what he's doing with the ATM movement, I would say them boys, they have a South African hip hop sound. Because it sounds hip hop, it sounds international, but it still sounds like it's South African because of the stories that they're telling. I'm trying to bring in the story and the production side so that it just matches, and you're not confused as to where this guy is from."
Co-managed by Shingai Darangwa of Punchline Media, and Raphael Benza of Vth Season, he has a wealth of experience in his team that helps his artistry on the business end. He tries to maintain a sense of musical True North throughout the music-making process.
"I'm really big on this whole Africa movement, I feel like our time is now. If you have the talent, talent is the main deciding factor, but if you're African it just makes it better to me. I'm just tryna showcase my people."
On his collaborative leanings, he says "I'm really for giving Africans an opportunity because my parents came here in 94, they had nothing, and they made a way in this big ol country. So I'm really an advocate for finding talent, finding real raw authentic African talent, and finding a way to collaborate and make some crazy stuff."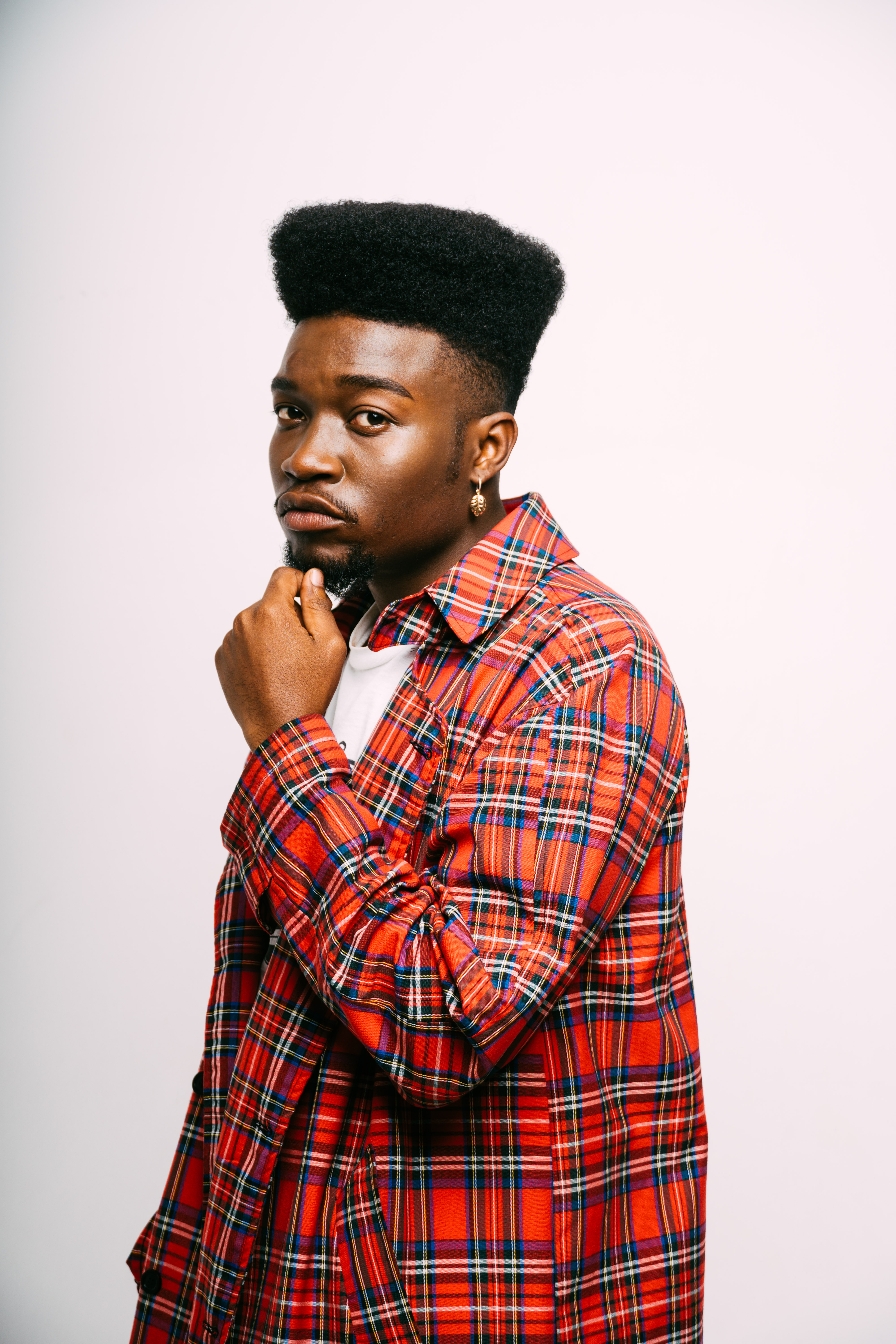 Being part of a label of young talented musicians feels more like a brotherhood to him than anything else. "I don't have friends, I have brothers."
"I met Luna before everyone else, via a feature. We were shooting the music video and the day I met him I knew that I'm gonna be seeing him for a very long time. The jokes we made, the music we were playing, it just clicked. He told me about Dee before I went on The Hustle, and I guess Luna had told Dee about me because he thought that we would click so he wanted to get us in studio but we never had time. Until I get into The Hustle and I see Dee XCLSV in front of me and I'm like 'oh shit, aren't you Dee?' and he looked at me and was like 'aren't you Manu?' And then we just clicked."
A few months before The Hustle aired, he asked Shingai to invite Luna and Dee to a studio session. The arrived with Tony. "And then I heard him sing, and I was hooked on him and we just spent the whole weekend making music. We made like eight records, we made a whole EP. Shingai got a fine [for the noise levels], he had to pay like R2000, and we decided to call that mixtape Pissed off the Neighbours. We dropped it and it went crazy!"
After realising the camaraderie they had together, they decided to keep making music together and Punchline Media was formed. "We've never looked back. Everyone supports each other. We're always pushing our own stuff and we understand that everyone can't blow up at the same time. We understand that and we're supportive of that. We're all brothers, man."
Currently working on his debut album, Manu prides himself on the kind of music he's making and the artist he's becoming. Backed by the popularity that his music enjoys, he holds firm in his outlook. In the exploration of musical fluidity, he's finding new frontiers.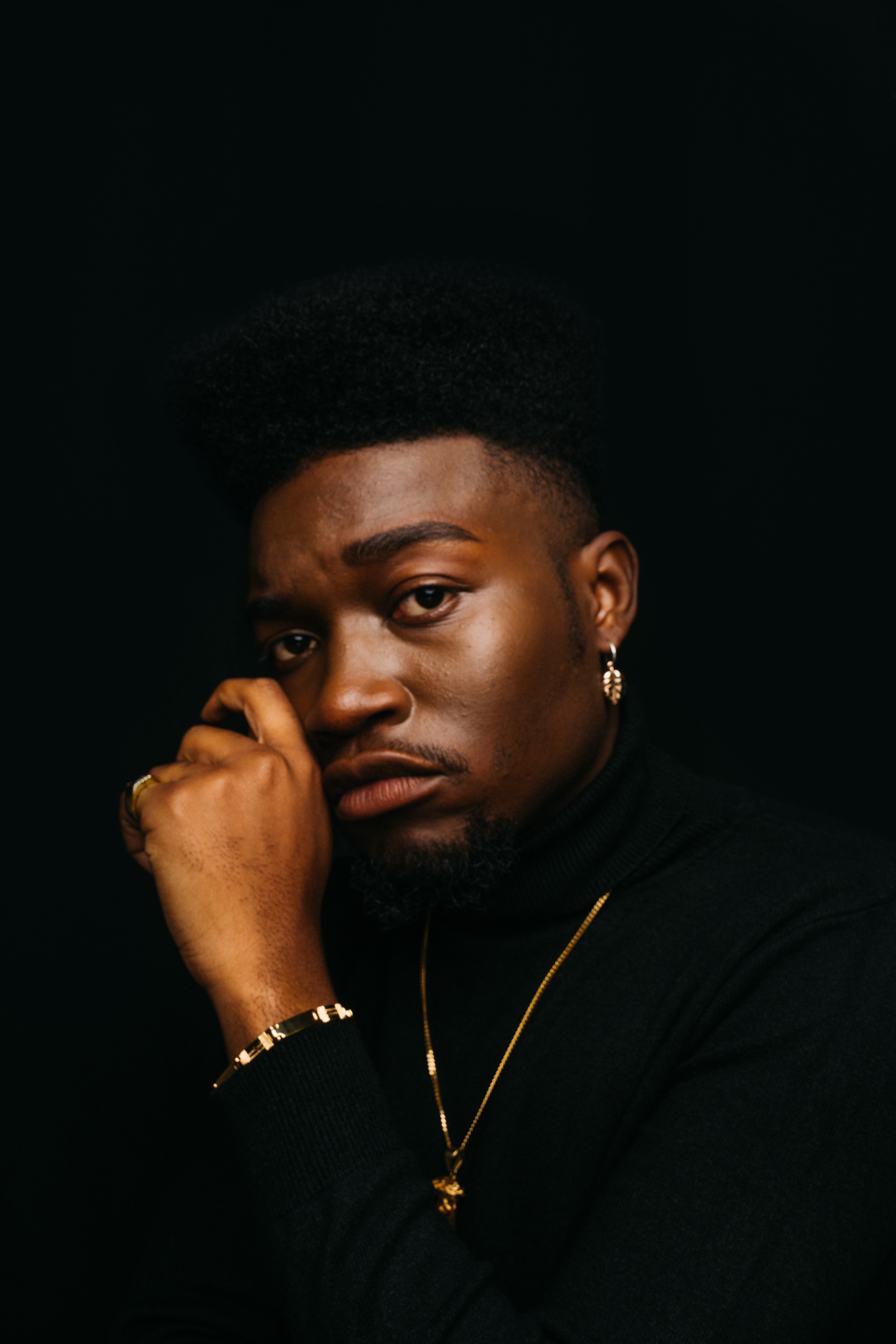 Photography: Khabazela "Artvillain" Mahlangu
Styled by: Amy Zama of DNA Styling Agency
Cover design: Mzo Gcwabe