Words by Caron Williams
Photography by Austin Malema
Make-up by Mpho Moeng
Cover design by Dumaza Ndata
Sho Madjozi burst onto South Africa's music scene and has blazed an intoxicating trail ever since. With her signature hairstyle, kaleidoscopic xibelani and larger than life personality, she's carving an inspiring lane for herself as an eclectic talent who is breathing new life into South African hip hop and the local music industry as a whole.
With a vibrant aura that fills the room as soon as she steps into it, Sho Madjozi's presence is captivating. It's an infectious vivacity found in a particular breed of artists – superstars. Whilst fairly new to the game, her impact has been enthralling. She has collaborated with established artists, toured nationally and presented some of the most exhilarating live performances you'll ever witness. Sho Madjozi is part of the birth of a new facet of South African hip hop, one which shifts boundaries and forces the genre to interrogate what really constitutes hip hop and rap in South Africa in 2017.
Born 2 years before the dawn of supposed democracy in South Africa, Maya Wegerif (Sho Madjozi's real name) is the culmination of merging two extremes of South Africa's complex and painful history. Born in Limpopo, Sho Madjozi's electric Tsonga upbringing formed the foundation of her unique outlook and identity. "I grew up in a very rural area and it was actually very beautiful. I don't believe a lot of people would believe it until they saw pictures but the first home I grew up in was a hut and we would get water at the river. It was quite bizarre because my Dad is white. He was this young white boy running away from the Apartheid police and ended up at the village. That's where I spent the first few years of my life and that taught me everything I know about beauty, fashion, life and relationships."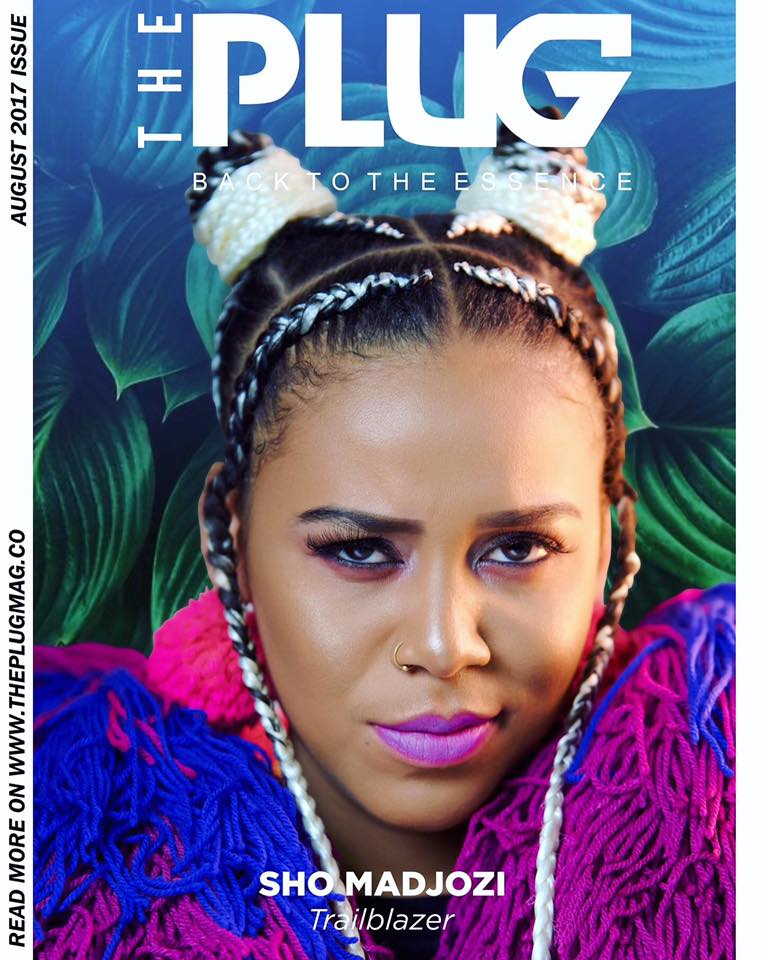 Whilst her upbringing was a very unique one within the South African context, it was completely ordinary to her.  "My Dad was always present in my life but I didn't know he was white. My perception of white was "them"; it was everything that's not us, white was everyone that hated us, white was the people that wanted to arrest my father." After an incident at school where one of her peers pointed out that her father was white, she laughed and dismissed it and later told her father about the encounter. Her and her father communicated to each other in Tsonga and she shared the encounter with him. He informed her that he was indeed white, which left her devastated. This moment would come to form an important part of her understanding of race in South Africa and how extraordinary her circumstances were.
Having navigated an immensely unique upbringing, Sho Madjozi elected to embrace the ideals of beauty that she had grown up with and had seen her mother and family embrace within the Tsonga tradition. "I don't understand why Tsonga people's idea of beauty suddenly changes when they go to Joburg. I just wanted to keep the idea of what I think is beautiful. I love to floss and there's nothing better than having a new xibelani. That's my way of flossing and of being beautiful."
Sho Madjozi's musical journey, much like her life, has not been a traditional one. With no early aspirations of being an artist, academia was the path she was set to embark on.  "I stumbled upon rapping but I was always going to be a writer. I studied writing, that's what my Dad wanted of me. I was named after Maya Angelou, so my parents had that idea all along. I studied writing and I was broke and needed money, so I started thinking of ways that I could make money. I started writing articles and selling them and thought of other things I could write." She then embarked on writing a number of raps for a local rapper last year and offered them to him. Impressed with her ability, he advised that he liked the raps, but they were not him. He loved her flow and encouraged her to take up rapping, and thus began her journey as a rapper. With less than a year of rapping under her belt, the intriguing star has emerged as one of South Africa's most fascinating and boundary breaking young stars.
Whilst on an incredible journey, Sho Madjozi's admits that she's still learning to navigate her growing stardom. "I'm taken aback by the amount of love I have received from within the industry," she admits.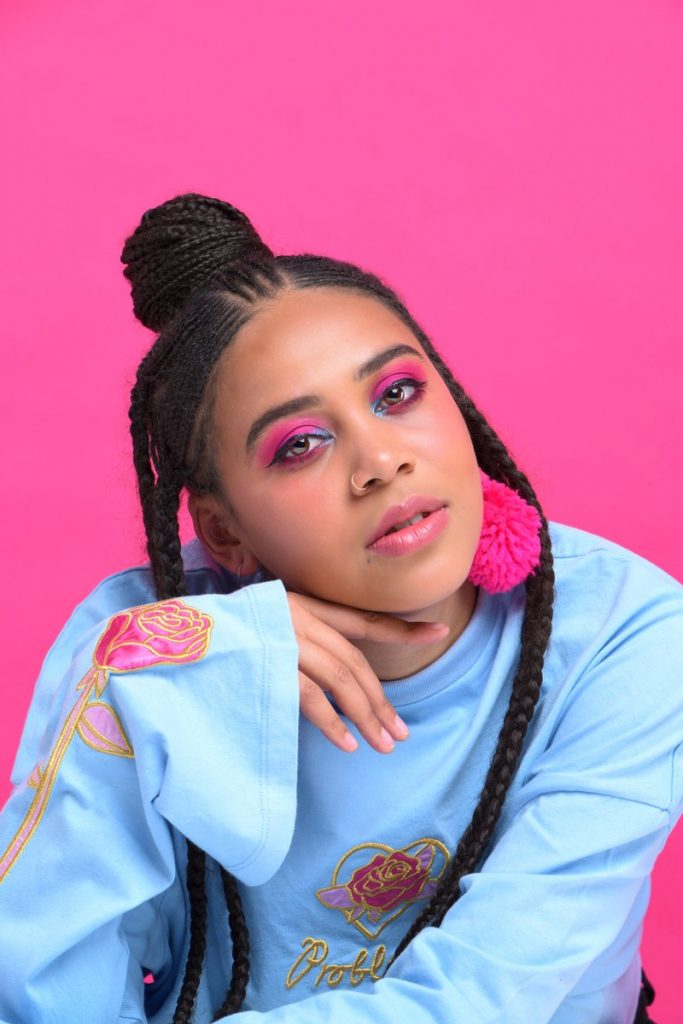 Her distinctive approach to music and how she has branded herself has allowed her to escape critiques many women within the hip hop industry face as she has been able to direct the conversation around what defines a rapper and what it means to be an artist who does not automatically fall into a prescribed box.
Sho Madjozi makes it clear that her brand as an artist is based on love and appreciation of fashion, and not any desire to propagate any specific ideals about tradition. For her, as a young Tsonga woman, Tsonga attire is part of what she has always deemed beautiful and a fantastic fashion statement. The idea that traditional wear should only be worn on specific occasions is not an ideal she believes in.
Having achieved an incredible career in such a short period of time, it's clear that Sho Madjozi's career is set to go on an incredible trajectory. The exhilarating star is set to perform at Sportscene's Capsule festival on the 16th of September, a cultural celebration which has the likes of Nasty C and A$AP Ferg as part of the line-up. She has also captured South Africa's fascination, making an impact on different audiences and is set on leaving an indelible mark on South Africa, as well as the rest of Africa. "The goal is Africa. I love travelling and I don't want to forget that that's the core of what I love and who I am. My career should align with me and who I want to be."
Whilst music is her chosen path and not literature, Maya Angelou's incredible legacy still shines through Sho Madjozi as she looks like pure poetry in motion each time she performs. In Maya Angelou's iconic words, "Love recognises no barriers. It jumps hurdles, leaps fences, penetrates walls to arrive at its destination full of hope," a sense reflected in Sho Madjozi too – an artist whose talent leaps out of her tiny frame in a way that is truly larger than life and whose aura is so sincere and filled with the purest and most ecstatic passion. It leaves you assured that South African hip hop, an industry often at odds with itself, is safe in the hands of vibrant and dynamic talent such as a Sho Madjozi – a vibrant, game changing trailblazer.