Words by Caron Williams
Photography by Anthony Bila
Tshepang Mollison, popularly known as Twiggy, has risen to become one of the most impactful and game-changing bloggers in the country. With her exceptional beauty, infectious personality and fierce individuality, she emerged as the 'face of Braamfontein' and has elevated to make notable strides as one of the most revered influencers in the game.
Twiggy's success as a blogger and influencer are rooted in her tremendous passion for her chosen fields and her dedication to her craft. As one of the early adopters of blogging, she has invested years in mastering it and has been part of a select few who popularized the art form locally. "When I was at varsity with Kenny [Morifi-Winslow] in Cape Town, we weren't cool. We'd hang out as a group of friends and Kenny was from London, so she'd be on the internet and she'd be like there's Tumblr and other sites, and we all started to check it out," explains Twiggy.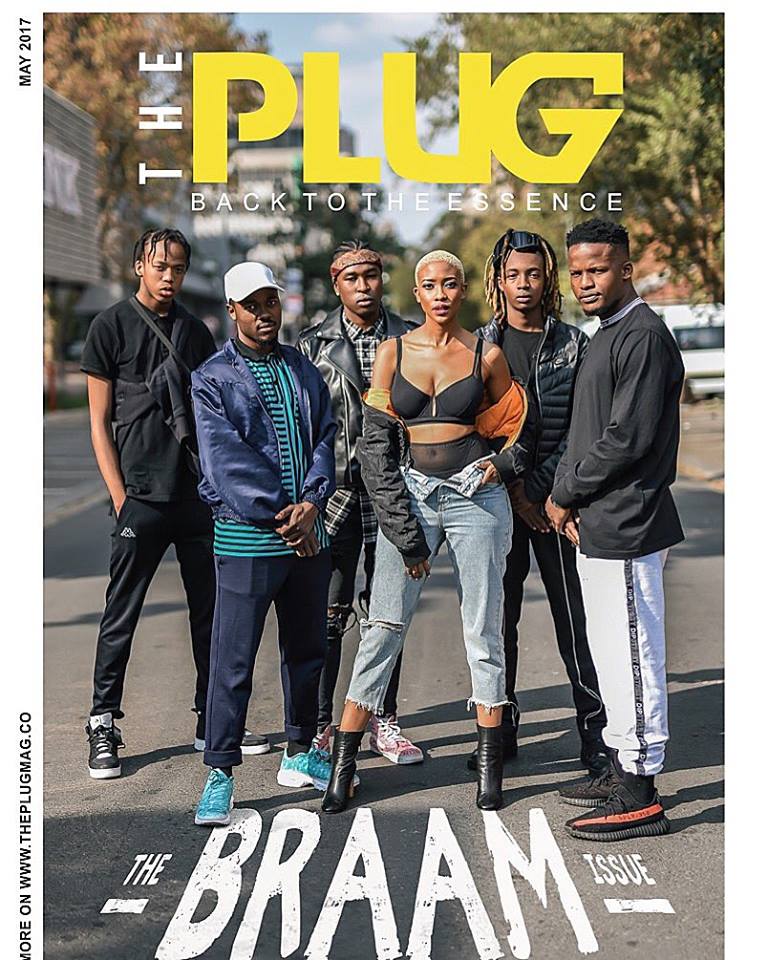 After being introduced to blogging sites which had become popular internationally but had not pivoted locally, she fell in love with blogging and founded her lifestyle and personal style blog, Sleepless in Soweto. "I started taking it seriously because it was something I liked doing. I went to a workshop with Tayla Goldberg and she taught everyone who was at that workshop how to monetize your blog. I was like I want to take this seriously and I did exactly that. That's how it started and I started getting invited to events and brand and product launches," says Twiggy.
Twiggy's prowess has seen her build an impressive career on her ability to transform her personal style and life into compelling content. After moving back to Johannesburg after she had completed her studies in Cape Town, she frequented Braamfontein and slowly grew prominence as the area's street style maven. "People always ask me how I met Cedric [Nzaka] and Austin [Malema] and I can't remember. I was having lunch with BozyNBucks and I was wearing these really cool reflective Ray Bans and Cedric was like 'I don't know you but can I please take a photo of you?' I know I had met him before but that was probably the first real picture that he took of me in Braam." Unbeknown to her at the time, this was part of the beginning of one of the biggest street style movements we'd come to witness from Braam. "I don't think we expected it to be this big. I never realised that Braam was such a big deal. I was just coming here to have lunch, have meetings and to hang out, and next thing a whole lot of people were doing that," Twiggy clarifies.
Since the influencer phenomenon has reached critical mass, many people have tried to emulate her blueprint but have lacked her originality and unique approach to style. "My style is super chilled and comfortable. Style is something that you have to be comfortable in and you have to look good in, even if it's something from 10 years ago, or that you bought today at Mr. Price or Zara. I always just want to look very comfortable and very sexy," she emphasizes.
The rise of bloggers and influencers in South Africa has been met with a great deal of debate regarding what constitutes either of the aforementioned. Whilst a select few bloggers such as Thithi Nteta, Aisha Baker and Twiggy were at the forefront of the fashion and lifestyle blogging culture locally, and in turn working with brands and becoming influencers, many others have been inspired to do the same, without necessarily putting in the same amount of work in. "You get a lot of pretty, popular girls on the internet who have big followings already and their following is from posting really beautiful pictures of themselves and I think they're starting to realise that girls like myself are making money from this so they mimic how we post and that's gotten brands to look at them and not just the select few they were looking at before. It's a bit irritating because most of us started at the bottom. I had a very low following before I moved back to Joburg and my following only grew once I started blogging and asking people to check out my blog, it wasn't just people following because I'm pretty or popular. That's the frustrating part, they don't have that struggle. They're not hustling and they don't have that knowledge and understanding," explains Twiggy.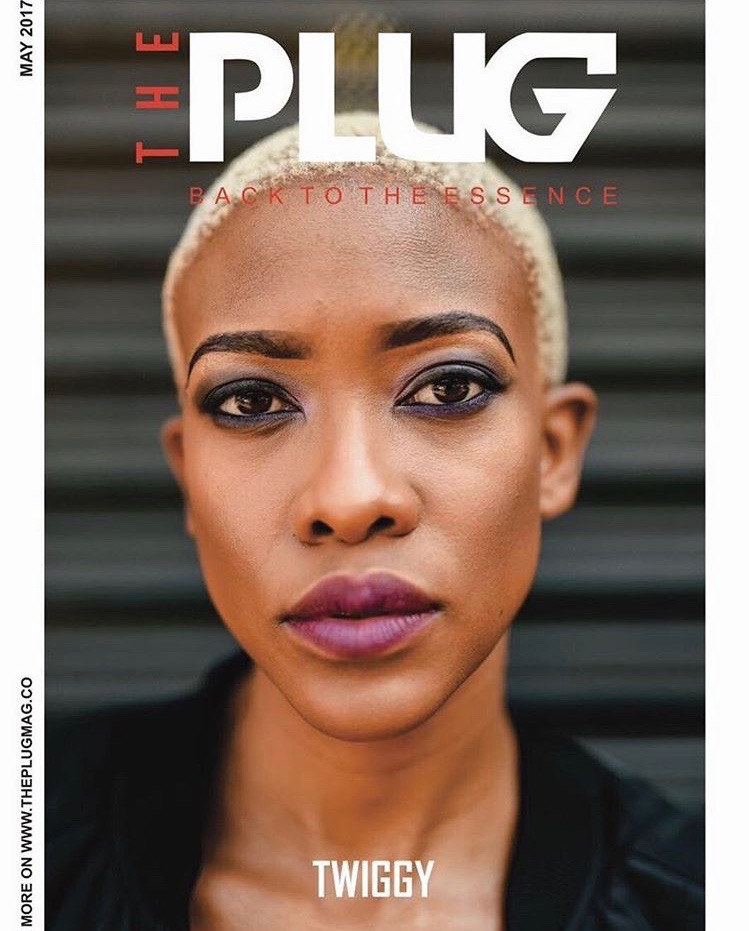 A true lover of blogging as a craft, Twiggy expresses that she doesn't have any favourite local bloggers as there are so few who do actually write. "I appreciate the people that do [blog]; it's bleak when you see someone who just posts photos and people call them a blogger," she says.  "Internationally, I love Margaret Zhang and I'm obsessed with Aimee Song. I don't really read other blogs because I'm also scared I'm going to read a blog and do what the young girls here are doing, where I'm just copying."
Having been in the game for years and successfully monetized her online presence, Twiggy believes that authenticity remains the single most important factor. "I feel like aspiring bloggers should write about what they're really passionate about and about what they really like. Find your own niche. Find something different to blog about in South Africa," she advises.
Whilst the foundation of her career as a blogger began in Cape Town as a student, Braam has had a massive impact on her meteoric rise as a nationally esteemed figure within the fashion industry, a credible voice amongst youth culture and a bridge for brands and the audience she has accumulated. "I think Braam culture is going to stay the same, but that there's going to be a new Cedric, a new Twiggy and a new BoyzNBucks. That's where I see it going until we find a new cool place to hang out and make that the new thing," muses Twiggy on the future on Braam as a cultural and creative hub.
Twiggy has been at the forefront of the rise of a select few influencers in South Africa. Her unique street style and collaborations with some of the most respected photographers in the industry in Braam has helped her garner a notable social following and been the catalyst for the extensive work she has done with some of the biggest brands in the country. Her devotion and incredible work ethic are what have truly set her apart and what continue to propel her career to new heights.
Her passion for this industry has led to the next phase of her exciting career as a business owner. "What I've realised with many successful bloggers is that blogging is almost like a stepping stone to the next thing. This isn't the end goal; it's just the first step. Starting this business is a way of taking ownership of everything we're already doing for brands.  My next step is definitely going into business but still staying in the same industry and the same space."