Words by Misa Narrates
The last thing someone expects is an "up and coming' artist referring to themselves as a 'pop star'. In fact, South Africa's music industry has seen many artists disappointingly carry the title of "up and coming" for years. However, for Una Rams referring to himself as "Venda Pop Star" is both personal motivation and a proverbial public service announcement to people watching him rise to superstardom.
Originally hailing from Makwarela, Limpopo, Una Rams relocated to the City of Tshwane, formerly known as Pretoria, in 2014. Like many great musicians, his musical journey started at church. Alongside his siblings, he spent his time practicing and playing in the church's musical ensemble.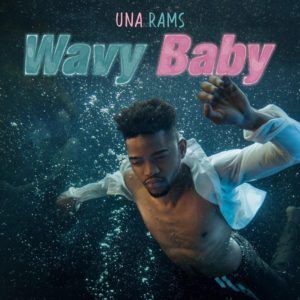 "It's the musical equivalent of traveling to a foreign land," Una says on the topic of pursuing a solo career. Listening to the music played in church, at home among family, or by his siblings during his youth meant Una's sonic self discovery took place in university. That journey inevitably birthed Pink Moon, the EP that put Una on our radar.
He once credited PARTYNEXTDOOR, Chance The Rapper and Frank Ocean as a few of his musical influences. While working with Abacus, the EP's producer, Una created Pink Moon as an experiment to find his voice. This resulted in DJ Doowap getting her hands on the moody galactic sounding project and putting Una in touch with one particular music compiler at YFM. This was arguably the beginning of Una's rise…however, a nod from South Africa's most successful DJ may have sealed the deal.
With the exposure of radio play, his was booked more; and it was at Wild Explosion, an event in Venda, where he was introduced to Black Coffee. The internationally adored DJ heard Una's song, "Girls Like You", when the reggae style track came up on shuffle. Upon hearing that Una was booked for the same event, Coffee made it a point to reach out. Rams nearly missed the meeting, but thanks to the insistence of Una's business partner, Rofhiwa 'Koyas' Thovhakale, who happened to have been with Coffee that day, the two connected.
Months later, their engagement sparked a conversation about signing a record deal with Soulistic Music. "I remember being so excited because they were talking about pretty exciting stuff," Una happily describes the opportunity. However, Una loved the freedom of being an indie artist, so he broached the label about a joint venture with a distribution deal, instead of a traditional style deal. From this, Airborne Records, what Una describes as his "own thing", was formed.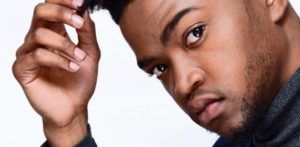 With a new deal came the time for new music. By early this year, Pink Moon was over a year old, and the idea for Wavy Baby, which he'd conceptualized in 2016, seemed itchy for release. Where many projects are released sounding like curated playlist lacking a vivid storytelling element, Rams sat on the "Wavy Baby" concept for two years.
"I want to tell a story, I want to make people think," he believes. "I want to make music that makes people feel…but evoking emotion is a tricky one." Una's power is in his collaborative efforts. Having worked with his long time producer, C-Tea, for months and playing around with different sounds found him sitting on a sizable collection of music. Many of the songs had been made long before Rams concluded that he was commercially releasing the EP, and Rams credits Greg Nate for bringing the project full circle.The hard work was sticking to the storyline, so to speak; ensuring that each track followed his concept perfectly.
Wavy Baby captured hearts and minds, just as Una set out to do. At the EP launch, a line stretched out along the side of the Puma Select Store in Braamfontein, Johannesburg as hopefuls bore Jozi's winter night for the chance to catch Una live. Bubbling with excitement, nerves, and a hint of awe, Una watched the spectacle around him unfold on the night. A young man from Makwarela, Limpopo making music, only having lived in Gauteng for four years, and amassing so much fanfare is inspiring. "There's definitely so much value in organic marketing. I find that the best way, even to this day, is word of mouth."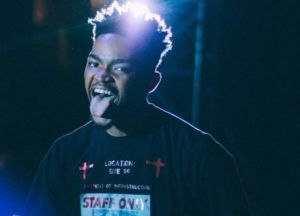 Una Rams' endeavors to make music that seems like a soundtrack to life experiences, for this reason social media has been a great tool. Having a giant like Soulistic and Universal Music Group amplifying his music to the world is a major accomplishment. At the same time, having a group of friends who actively contribute to his success is one of Una's greatest experiences as a pseudo-freshman to SA's music industry.
From loyal fans who actively promote his music, to his friends all changing their names on Twitter to "WAVY BABY", Una Rams is a product of positive "support culture". Where the concept can be exclusionary and almost cultish, Una has made it a point to actively put others on where he can. "I don't want to wait for myself to be in a certain position to start a dialogue or [effect] change [in the industry]." This has been the power of Una's music and his artistry.
When asked to explain where he planned to go as an artist, Una summed up his trajectory with confidence and the kind of cool you can't practice. In the words of South Africa's newest Venda Pop Star, "I'm taking the waves to every shore in the world. I'm going all the way to the top. I will be remembered forever."