Yogi Sip has a whole new look for Youth Month! They've commissioned David Tshabalala aka Slaying Goliath to produce a limited edition bottle for a refreshing take on what it means to be young in South Africa in commemoration of the month.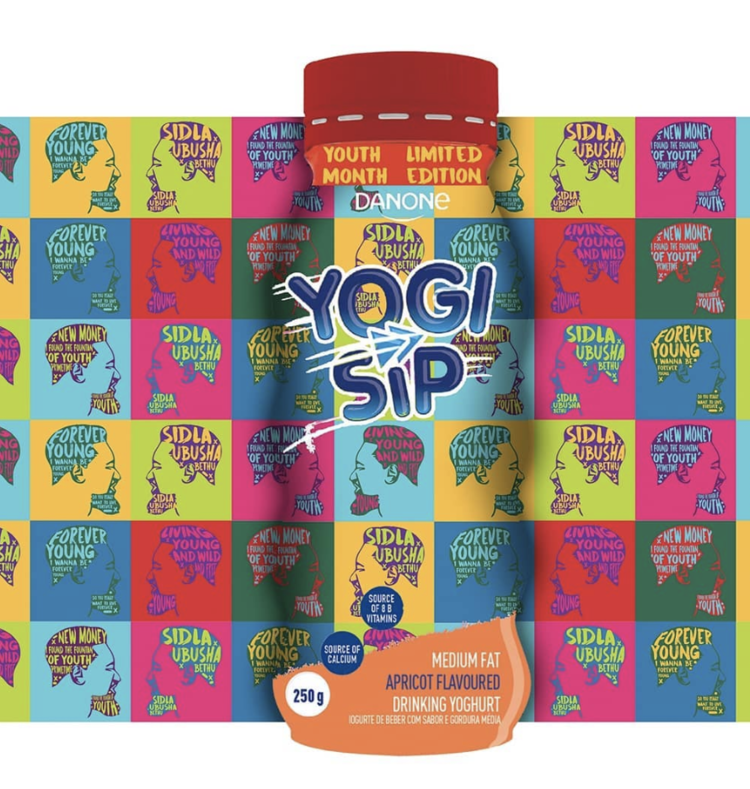 Yogi Sip is also presenting the Young@Art exhibition curated by Slaying Goliath on Monday the 17th June in Braamfontein. If you're a visual artist, you stand a chance of winning a spot on the exhibition floor to to exhibit your own piece. Open to traditional artists as well as illustrators, sculptors, photographers etc. Yogi Sip is looking for young artists with a fire in their belly for their visual art and who need a platform to showcase it.
The winning exhibitor at the event will receive R10 000 prize money as well as a contract to design next year's Yogi Sip pack for #YouthMonth. Upload a post showing us what you'd exhibit, tag @ThePlugSA and @YogiSipSA in your YOUNG@ART post, and you could be chosen by The Plug as an exhibitor.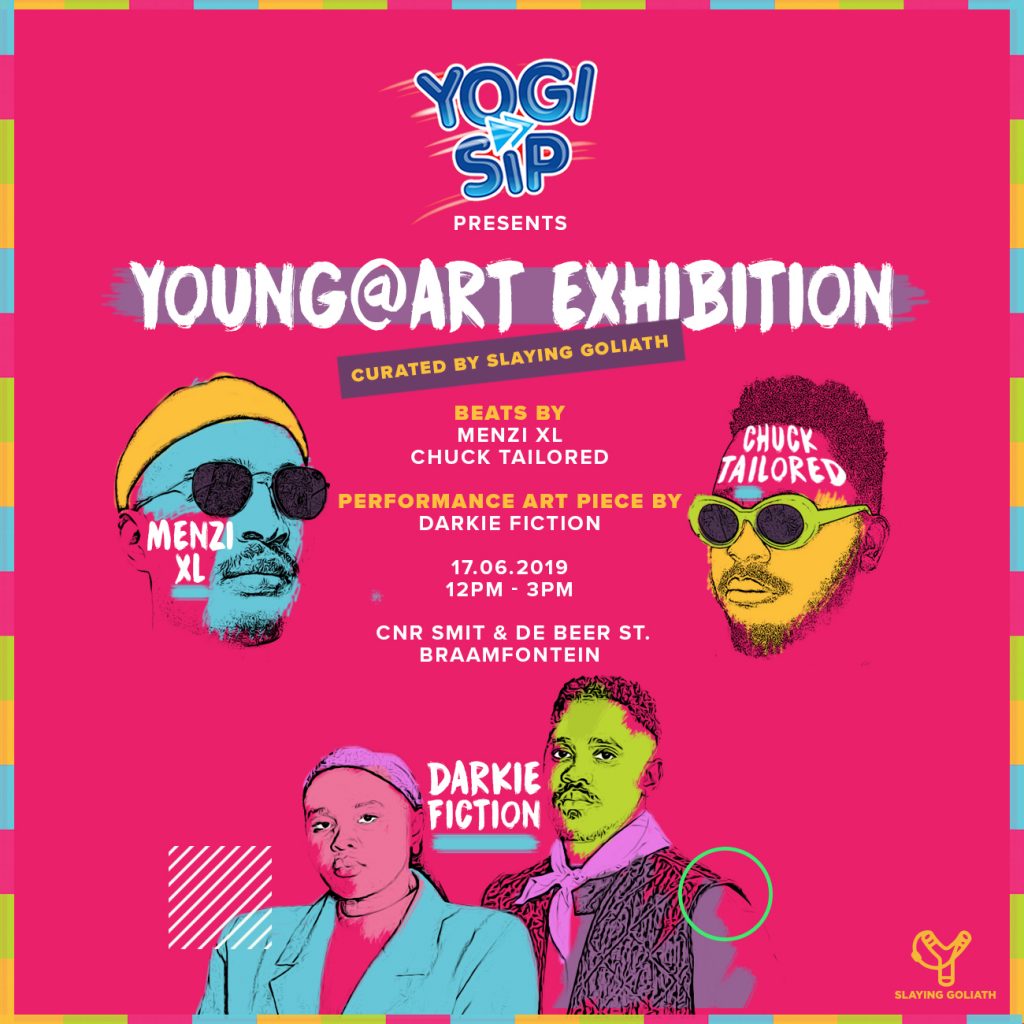 Going down on the corner of Smit and De Beer street in the heart of youth culture itself, Braamfontein, the exhibition is one that you don't want to miss with a performance art piece by Darkie Fiction and beats by Menzi XL and Chuck Tailored. See you on the 17th!