Words by Misa Narrates
No musical landscape stays the same forever; and with every change comes an actor thereof. From the music executives changing the way music is released, to the producers who make our summer anthems, South Africa's music scene is dynamic.
In no particular order, those featured below are 20 people whom we see making a profound impact on music and the business of music in South Africa.
Sabelo Mkhabela [@sabzmk]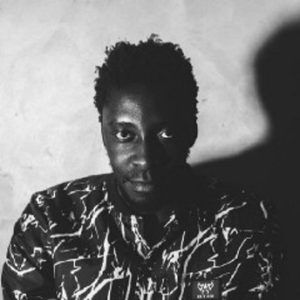 Sabelo Mkhabela is a writer, photographer, and self proclaimed "hip-hop head". Where there is new music being released, you'd likely find him working the room, shooting candid photographs, or taking notes of everything happening. Granted, in the world of fast-paced media, he does not wait for too long before releasing content, but his analysis of hip-hop and the cultures thereof are usually spot-on.
Tsiliso Monareng [@nemesisinc]
Tseliso Monaheng, the writer, videogapher, and director whom most would have only recently noticed after his feature of Sho Madjozi for The Fader. His work stretches long past beautifully woven stories about our favorite musicians but his visual work contributes to the iconography of each of his subjects.
Zooki Coke Dope [

@Zoocci_CokeDope]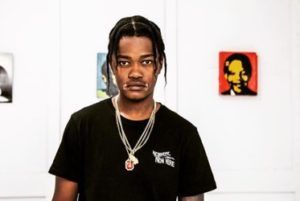 Musically, Pretoria has been on the map since about 2014/5. One of the producers changing the way we engage with hip-hop is Zoocci Coke Dope. With production and feature credits from artists like A-Reece, ThandoNje, Big Star Johnson and more, Zoocci makes beats that hit you in the chest – something we've come to see more of in SA's hip-hop landscape, with the emergence of trappy production in the country.
Psyko Beats [@Psykobeats]
Psyko Beats' production stretches far and wide. His credits include beats for Youngsta CPT, Cassper Nyovest, and Patoranking, to name a few. You wouldn't expect this type of resume from the lowkey producer, but his production in the industry has long contributed to milestones in various rappers' careers.
C-Tea [

@cteabeat]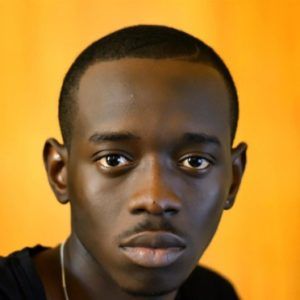 C-Tea, the Ghanain born producer making waves in South Africa, is one to pay close attention to. He is behind the likes of SA's self named Venda Pop Star, Una Rams, Patoranking, among others. His beats are used around the continent, which makes following him equally about discovering new artists.
6, 7, & 8. Dear Ribane [IG: @manthe.ribane @tebogo_ribane @kaykayribane]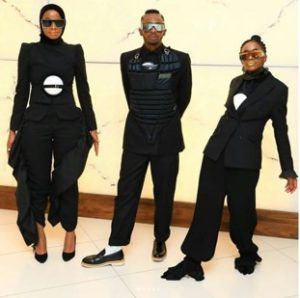 Manthe, Tebogo, and Kokona Ribane are Dear Ribane, an element of 113 Studios. Their collective of three marries fashion, art, and music; with each sibling redefining the way we view performance art in music. As artists, their work is omnipotent; however as tastemakers, their penchant for making the abstract, mainstream and visible throughout the music industry is unmatched.
Didi Monsta [

IG: @lifewasneverthesame]
The man behind Cassper Nyovest's bright 'Tito Mboweni' music video and his infamous "Top Floor" interlude. The stylist and designer, come whatever it is that he puts on his tax returns makes a sizable mark on hip-hop and lingo in this way. From the work Didi puts into styling and designing, to the influence he has over new age Braam lords.
K-$ [

@kdollahz]
K-$, fondly considered 'the international playboy", traipses the country, serenades and entertains event goers with his mixes. Then, he returns home, to the Mother City, to produce wholesome content in the form of his activism for the LGBTQIAP+ community. 
Gemini Major [

@GeminiMajor]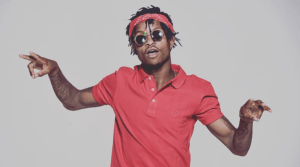 Gemini Major is well known as a rapper, but his production skills are what have him on this list. Everywhere he goes, he leaves a mark and maintains his independence as an artist. The tracks he has produced never disappoint, and many times over they double as songs to which people make the best memories.
Tshepang Ramoba [

@RMBOmusic]
The BLK JKS drummer has been in the industry as an artist for years. However, it is his work as a producer and as founder of POST POST, a music production company that has caught our ear. He's overseen projects by the likes of Moonchild Sanelly and Nakhane, artists whose niche genre of music have changed the perception of "South African music".
13 & 14. Esinako/Sihle [@NomondeTshomi & @SihleMthembuZA]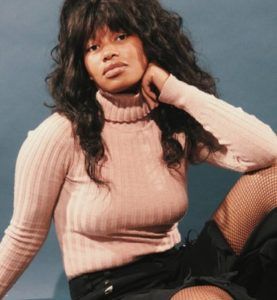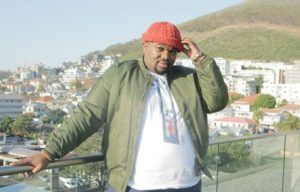 Esinako Ndabeni, fondly known as Nomonde Tshomi, and Sihle Mthembu co-wrote Born 2 Kwaito. The two document the history and meaning of kwaito, while re-engaging their Twitter timelines with what kwaito music meant for South Africa and its active influence throughout the industry.
Jade Leaf [@jadaleaf]
While the name may strike you as abstract, her work in South Africa's music industry is far from it. Music is music, but business is business, and in order to sell music you've got to know how to make people want it. This is exactly what Jade Leaf sets out to do for SONY Music Entertainment when she "gets the people going" about a musician on Sony's roster gearing up to drop a new project. Her work on Shekinah's album, Rosegold, speaks volumes on its own.
Tebogo Malope [

@TebogoMalope]
Music and visuals go hand in hand, and the man behind some of the most poignant music videos in South Africa is Tebogo Malope. On top of his work as a music video director, you've likely seen an advert that he's directed in the past. For which reason, he's been equipped to take South African music into the corporate world fluidly over the years.
Thulani "Thulz" Dandala [

@Thuly_Thulz]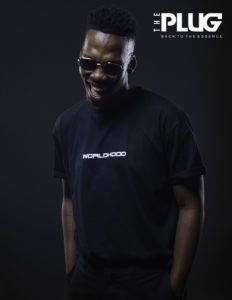 Every year, the Johannesburg music scene erupts when the date of the annual Until Until Genesis party drops. From excellent marketing, to the all black dress code, and the excellent line up, the event is a music loving, fashion oriented person's dream. Thulani Dandala,  the man behind the Until Until musical line-ups is one to keep on your radar.
Phiona Okumu [

@ophiona]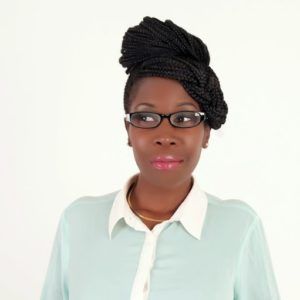 Where crowds jump around to the stylings of their favorite musicians, Phiona Okumu helps the artist get to the stage. For over ten years, Phiona is known for compiling African musician's songs into a weekly playlists, writing for major publications, and assisting in the development of musicians from around Africa. With her keen ear, there's always someone new to hear after taking a scroll through her feeds.
Melanie Carmen [

@MelanieCarmen]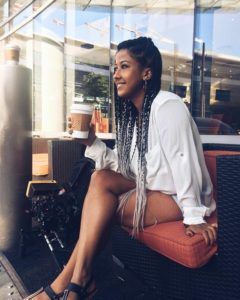 It is uncommon for people to implement the changes they want to see in South African arts and entertainment spaces. Not for Melanie Carmen, however; the content, African music, and talent specialist making waves. As a talent and music manager at BET and MTV Base, as well as a member of the team at Spotify South Africa, her feed is a constant stream of music commentary, insight, and a few tips for prospective artists trying to maneuver the industry.
Theresho Selesho [

@ThereshoSelesho]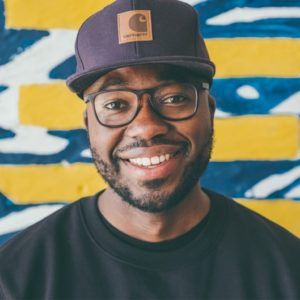 For some people, finding music is simple enough, whereas for others going to festivals is how they come to fall in love with new musicians. Theresho Selesho, CEO of Matchbox Live, has been the man behind Oppikoppi since 2017. Oppikoppi has stood the test of time, and as a festival, it has gained the type of international recognition that puts musicians and various other participants in the music industry on the map.