In many art forms, the pursuit of legendary status is the North Star guiding the trajectory of the artist's career. James Baldwin spoke about an aspect of this in his collection of essays, Nobody Knows My Name. Exploring various themes over the six years that it was written, he also spoke of integrity as an artist and his journey as a writer. Of it, he said, "I had, indeed, become a writer; so far; so good: now I would have to go the distance."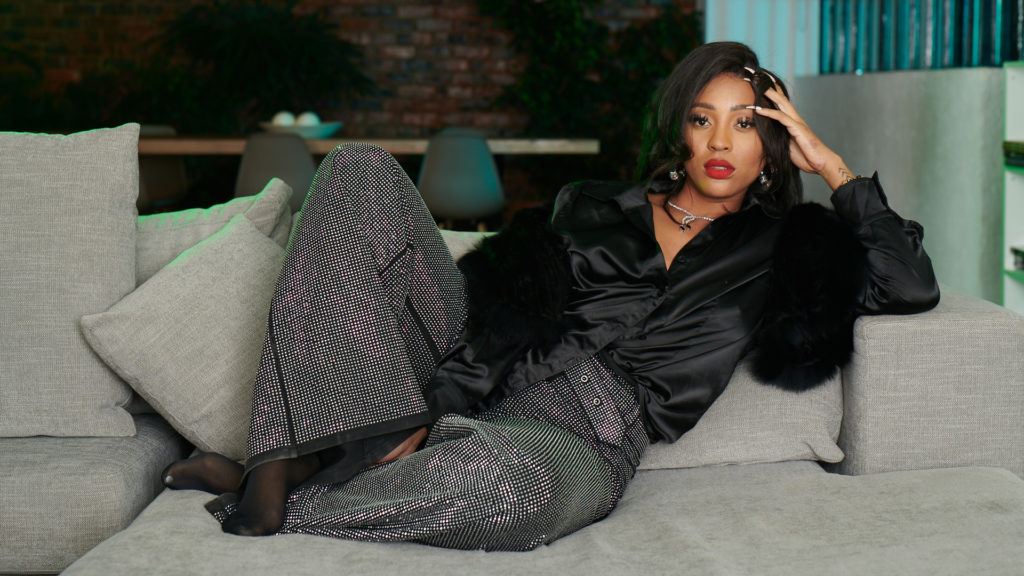 Going the distance seems to be the common defining factor of legend. Nadia Nakai has been an artist since she was 18 years old, elevating her contribution to that artistry is an exercise in the pursuit of legendary status. In that pursuit, heavy is the head that wears the crown, but greater are the responsibilities.

Part of that responsibility for her is the visual language that she uses to communicate with her fanbase and the message it brings across. Leading the charge in portraying a sexually liberated image for female rappers in SA and inspiring her fan base to be proud of their femininity and sexuality, she says, "There's this misconception from people who think that there's someone that's in my ear saying you need to be sexy. You need to show your ass a little bit more. You need to wear a wig. You need to… There's none of that shit. People need to understand that women are feminine women. Women should be in touch with their sexuality and not run away from it."

"I'm not saying like I'm going to liberate the minds of young black woman in Africa. No. But if I can make one woman confident in herself and not feel like she has to… There's so many things women have had been brought down about. There's so many things that women are meant to feel bad about. There's so many reasons why women are being put down and it's just like, I'm not going to be that person that's going to allow that to happen to me because there's the next person that's being inspired by it."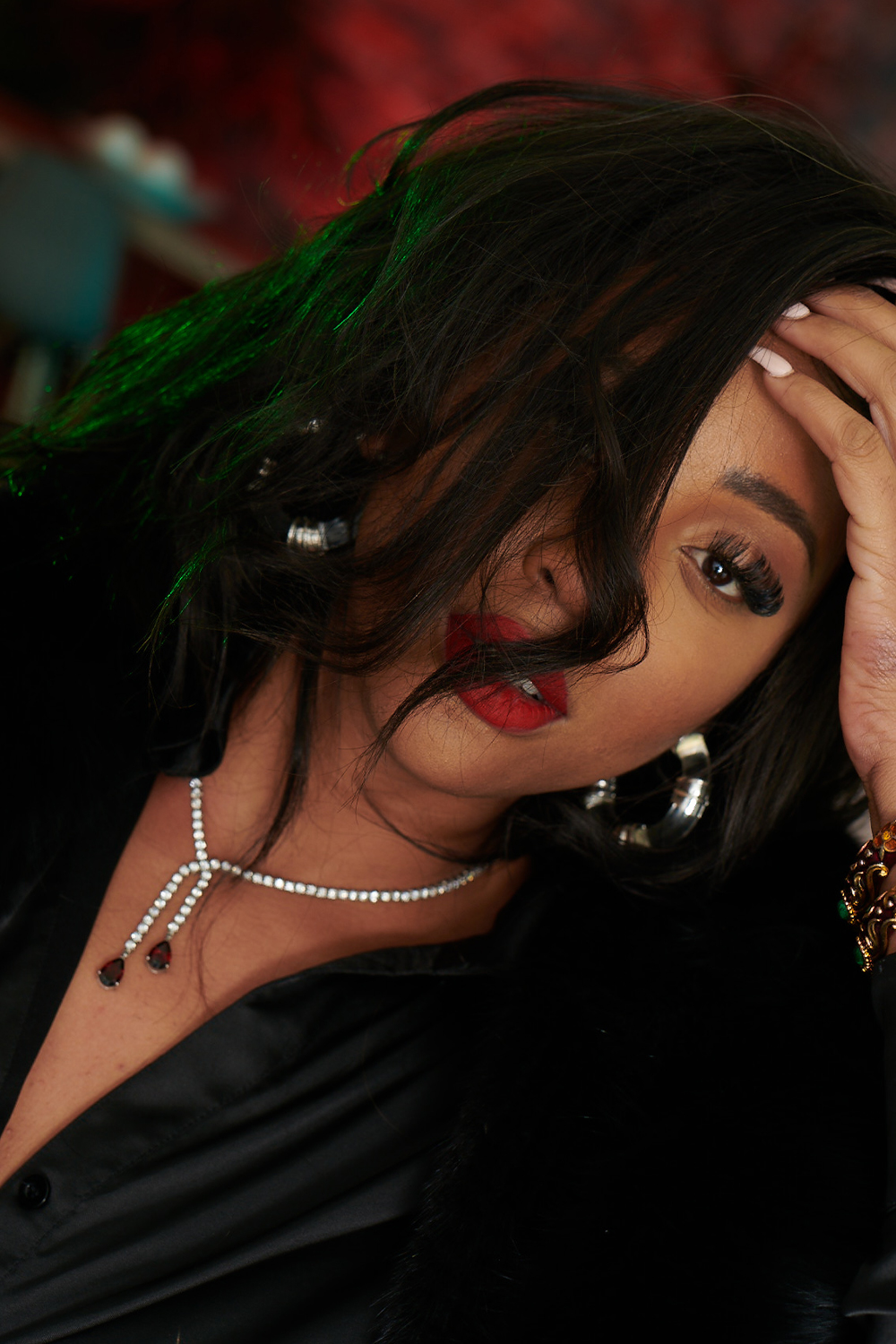 An extension of that mindset is one that she's carried over into her business deals, particularly with the launch of her Nadia Nakai X Redbat range of clothing with Sportscene in 2018.

"When I started out, I was creating my own custom pieces for performances. And not to say that I was the first to do that, but I think for like hip hop per se, a lot of hip hop artists will be wearing the same outfit the whole day and perform in the same outfit. They never really thought about how their outfit is going to look on stage and how it's gonna reflect with the lights. And when you shake your booty, what tassels are gonna do what. So, you know, that kind of became a passion for me with my music. And I started my Bragga apparel at literally like 200 t-shirts and like 200 caps that I printed in Randburg, you know the China mall in Randburg? And I used to give them away. I didn't sell them. I used to give them away, created a page, and from there it kinda got Sportscene's attention"

"I think our working relationship with TFG has been so amazing. It's one of the brand partnerships that I've had that have been really exciting, because they involve me in the designing. They allow me to travel with them. I really have free range in what I want to make, which is dope. There's no restrictions."

Taking her inspiration for her range from the kind of clothing she sees on stars in the US and UK and customising it for the everyday South African girl, she's cornered a market in fast fashion that has been boosted by her personal brand. "I think retailers in South Africa need to change their perspective because they're so they're so con… not concerned, but I think they've been warped in a sense of, 'Africa's conservative. Africa's not creative like that. Just give them functional clothing for them to go to work every day.' And it's like, there's a lot of people that want to experiment with their clothes and that's why they're resorting to getting [unique looks] designed. But not everybody has enough money to make unique stuff for them. And I want to be able to walk into a store and get a sexy ass dress and be like, okay, cool. I look at those girls on Instagram."
It's been a year since Nadia was announced as the face of Reebok in South Africa, a deal that she says stemmed from her Sportscene deal as the entities work closely together. "So with Redbat, Redbat's objective with this collaboration had always been to have foot traffic in store so that they can look at the other brands. They can look at the Reeboks, they can look at the Ivy Parks and purchase those because those are the ones that they actually have a deal with in order to sell their products there. So it was amazing because the brands cater to different demographics. The Redbat is probably for the young student. And then Reebok would be more for the young adults; they are starting to work, the price bracket is a little bit different. So it was dope that I was able to really put those two together."

After AKA went public with the details of his Reebok deal earlier this year, he mentioned that the brand was now selling gym clothes to women predominantly. As the face of the brand for women, Nadia was inadvertently drawn into a public tangle with fans who assumed that AKA was sacked because of Nadia's endorsement. Asked about it, she reiterated the respect she has for AKA and what he's done for Reebok in SA.

"Kiernan did something really important for Reebok. Like, he did what he did and you can't take that away from him."
She also mentioned that he knew the details of his deal when he signed it. "And I understand Kiernan saying that he wanted to do for the culture. I get that. There's a lot of things that I've done that wasn't for the cheque, but I did it because I wanted to impact something. I wanted to be like, I have a shoe to inspire somebody. I get that part."

"But the nice thing is that at these Reebok hasn't disregarded… They didn't take so much offense to say, 'actually, f*ck you, Kiernan.' No, they respect what he did for the brand. And they've always respected what he did for the brand. And he did a shit load for the brand. I think it is what it is. And I don't, I don't see it as him taking a jab saying, 'Oh, they're focusing on women now.' I don't. I think he was a stating a fact."

Considering her affiliation with AKA's nemesis, she was slightly concerned that he wasn't happy with her as the choice for brand ambassador, but AKA clarified his position in subsequent conversations. "I had an opportunity to ask him and say, 'Actually, what's your problem with me?' And he was like, 'No, I don't have a problem with you. I just feel like for what I did for the brand, I would have liked a heads up from the brand.'"

At the time, AKA had put up DJ Zinhle's name for consideration for the position of brand ambassador but they decided to go with Nadia instead. "And the nice thing that I've always experienced with Kiernan is that he's never made me feel like trash because I'm really close with his rival. He's always given me the respect. He's always treated me with respect. And he's never been shady or weird with me every time I see him. So that's why when I do see him, I'll ask him. And it will come also from respect."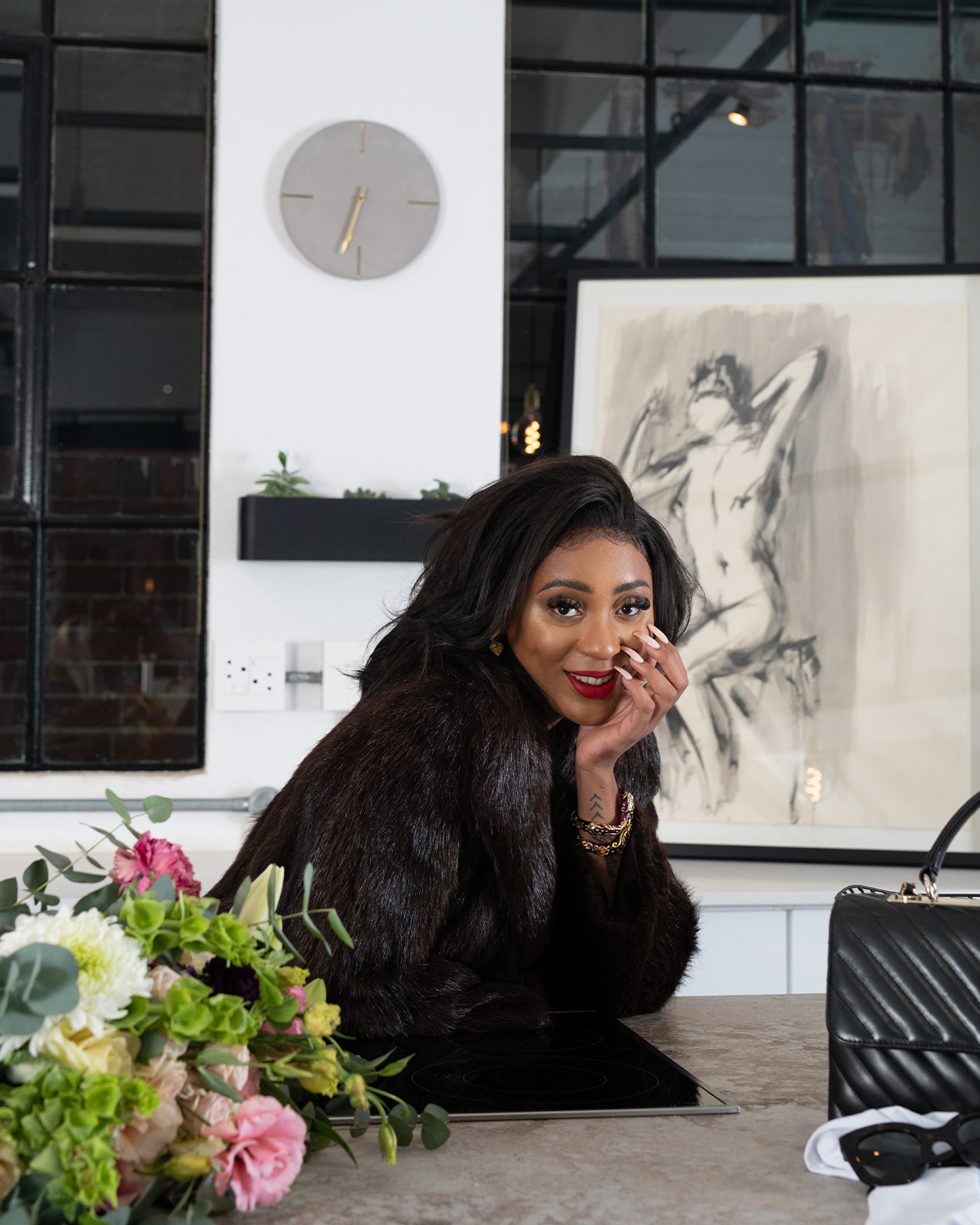 Her relationship with Cassper over the past five years as a signee of his Family Tree Records label has also been one filled with mutual respect and admiration. She mentioned that one of the things that strengthened their relationship was that they were both viewed as outsiders in an industry that had been dominated by acts from the North of Joburg.

"A lot of people in this industry grew up together, a lot of people went to the same high school. And I went to high school in Kenya. And that's why Cass and I are really close because he also didn't grow up here, he was in Mafikeng. So he was also, when he got here, was a bit of an outsider. He wasn't really friends with anybody in the industry. And the same thing with me, I'm only developing relationships technically this year, to be honest, like proper relationships with people."
"I feel like going into my thirties now is me graduating to becoming that type of artist that's seen as an artist that matters."
"I FEEL LIKE GOING INTO MY THIRTIES NOW IS ME GRADUATING TO BECOMING THAT TYPE OF ARTIST THAT'S SEEN AS AN ARTIST THAT MATTERS."​
It's been just over a year since she released her debut album, Nadia Naked. Asked about how she feels about the landmark in her life, she said, "To be honest, I feel like it was something that people wanted from me; like my followers, my fans, and I did it for them. But I didn't need it to game-change my life because it really hasn't, if you know what I mean. It's not like when you drop an album, you become a bigger star and your cheques become bigger and your house becomes bigger and… Nothing really changes per se, unless you're working hard to make those other aspects of your life happen for you."

"The argument I've been having a lot is that people are not ready yet to listen to female narratives. Like, they get excited for male artists' albums, and [their] numbers go [up]. And that's because both sexes, all ages, are running towards that male artist to listen to their music. Whereas if it's a female - and I'm talking about specifically here [in SA] - because when Cardi B drops, believe me everyone's going there. But here, if Rouge drops, or Nomuzi drops, or I drop, or whatever, the amount of traffic that's going towards that album is not equating."

The process of making that album was also a learning curve for her. "I wish I was smarter with certain things that I did. I honestly do. I feel like I listened to a lot of people saying 'Oh my gosh, Nadia's doing so many features!' then I was like 'Let me stop doing so many features, let me drop "Ima Boss", let me drop [this and that].' I should've just stuck to my own plan. Like if I'm gonna work with people [male artists to feature on her tracks] for the rest of my life, then I'm gonna work with people for the rest of my life. Because that means I'm getting the numbers because you guys aren't ready to hear female narratives. You're not ready from SA, you're not."
I ask about the level of support she's received from both labels (Family Tree and Universal Music Group) in putting the album together because she feels she as though she didn't have enough know-how in maximising her album impact. "Because it's my first album, I'm gonna miss with that stuff because I'm not seasoned like that when it comes to putting an album together."

"When I started working on the album, Universal wasn't in the picture. And Cass and I are like… It's hard to explain, because people don't get it, but it's like I'm Family Tree because that's my family, but I run as an independent."

"It's still my career, and it's still my entity, and it's still everything. And the thing is that for me, I never wanted money from Cass. I never wanted him to pay for my album or whatever the case is. What I wanted was his intellectual capacity when it came to music, and that's what I got. I was never in it to be like, 'Oh, he's not paying for my music videos, he's not paying for my…' I was never about that, because that means my endorsements, he doesn't give a piece of nothing, you know? Like he doesn't get anything from any of my other cheques because he didn't put in, and I like it. I want him to be the person that helps me musically, and guides me musically, and guide me with shit that's happening on social media, and he's that person for me. And that's why it works."

"I think with guys there's a little bit of an ego situation there, there's a tug and pull situation where I know how to submit myself. And I'd be like 'I'm listening to you because you going platinum on four albums, I respect that. That wasn't by accident. You did that. And I want to know how you did that. And I want to learn. I'm not trying to be as big as you now. I want to surpass you, but I need to learn from you in order to surpass you.'"
Universal Music Group South Africa announced the launch in May of a new label division on the continent, Def Jam Africa. Signed to the new label, I asked Nadia what the experience was like working with them. "Now with Def Jam, it's different now. So now with Def Jam there's a structure. There's things that are required of me. There's this financial obligation. So I have to do what I gotta do and they have to do what they've got to do." Asked about the structure of her deal with Def Jam, she didn't give much away save to say that where Family Tree's move to UMG consisted mainly of licensing and distribution, being signed to Def Jam Africa means that her deal is structured more along the lines of a regular label deal.

"What has changed for me is now they're discussing what I would need to drop another album, what would I need to do? Cause the first album, I did everything with the expenses and stuff. So the next album I want to put expenses on someone else now. I really don't want to put too much of my own money into things as I did before, because it drains."

"[They're giving me] a bit more direction, a bit more focus, a bit more of 'This is what we offering you. This is what we'll do for your shows and your tours and your album and whatever. And this is how we would recoup.' Whereas before, you need to understand that Family Tree signing to Universal wasn't like a 360 deal, it was a marketing and licensing deal. So our expenses still ran as a Family Tree expense. So therefore my expenses still ran as a Bragga expense. Whereas now there's an opportunity to really like, put that all on them. Which is dope."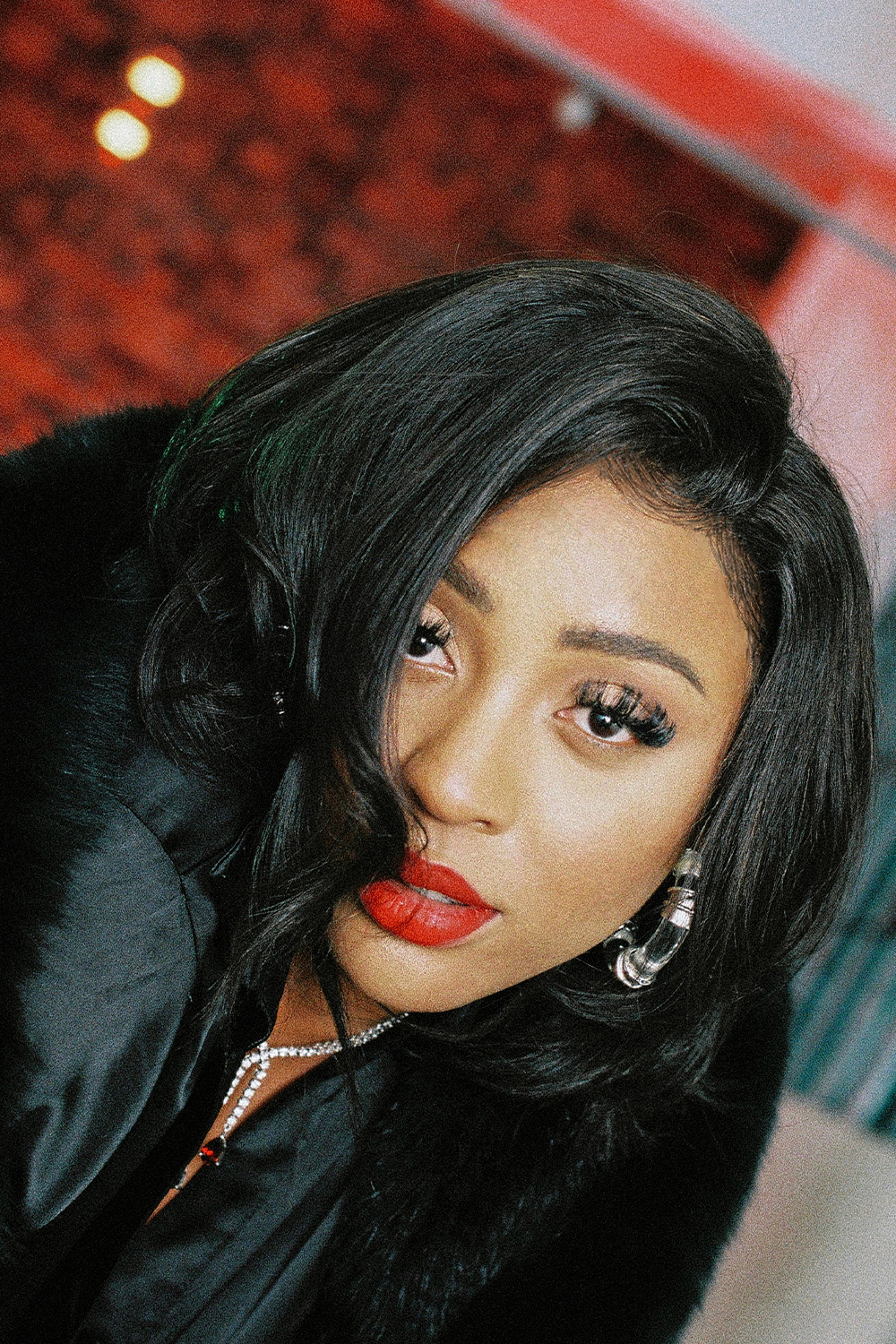 She has just released the deluxe version of her debut album, Nadia Naked II, with four new tracks including one with a verse from Vic Mensa. "I've done a package with it. I did a recorded performance that's kind of on the tip of Colours or Tiny Desk, sort of. I performed those four songs. And then I want to work on an EP with another hip hop DJ (don't want to say his name yet), and then I want to drop an EP myself. And then I'll see an album in 2022."
She turned 30 this year and so I asked what 30 means to her. "I know it's weird but something in my heart keeps telling me that this is where I'm literally going to blow up now. I've been working towards this moment of my life. I feel like it's going to get to a place where I'm really going to get that stardom that I've been dreaming about. That credit I've been dreaming about, the moves and the barriers that I've been dreaming about achieving. And just respect. I think the biggest thing I want I've always wanted was to just be respected for what I did or what I do. So I feel like going into my thirties now is me graduating to becoming that type of artist that's seen as an artist that matters."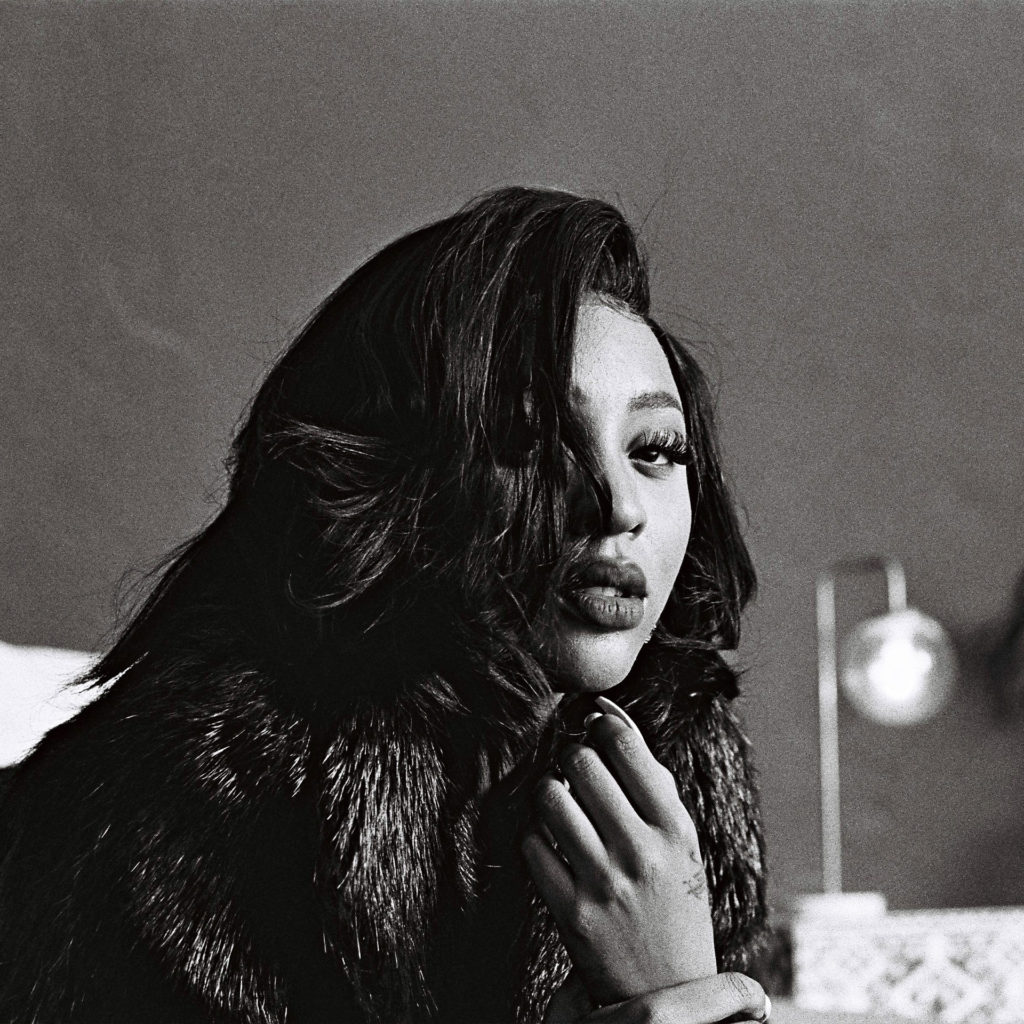 Nicki Minaj's guest verse on Gucci Mane's 2017 single "Make Love" offered the following definition: "To be the queen of rap/ you gotta sell records, you gotta get plaques/ S, plural like the S on my chest." With her moves in the business world and her acclaim in the music industry, Nadia Nakai has grown to become a household name in SA. One of the most booked hip hop artists in the country, she's well on her way to the SA Hip Hop Hall of Fame.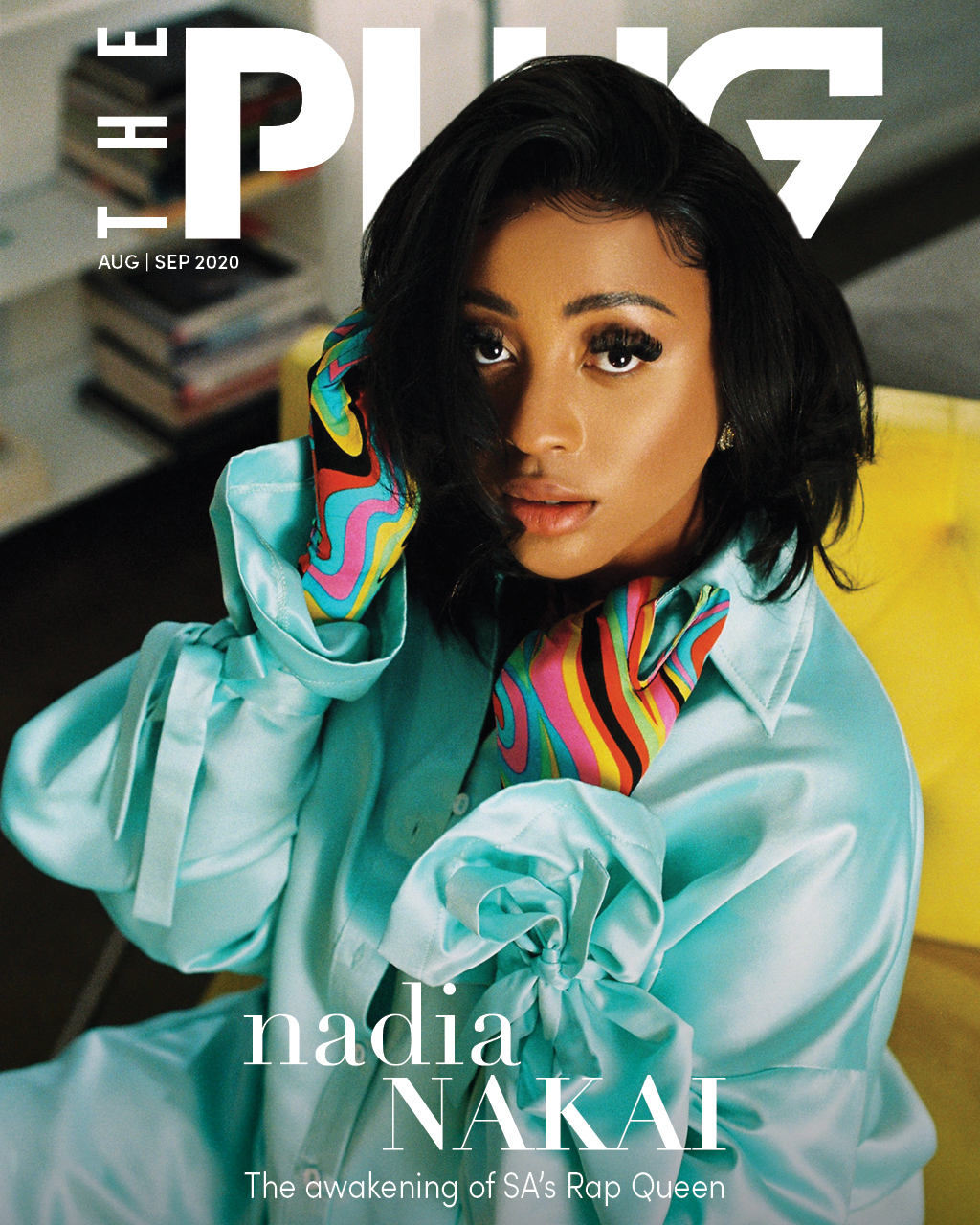 Creative direction: Tinuke Eboka
Photographer: Austin Malema of RTC Studios
Assisted by: Thapelo Mabotja
Lighting & Digitech: Richard Cook
Assisted by: Chernè Africa
Cover design: Glenn Marc Kisela
Hair: Xola Madube of The San Hair